Church of Scotland in Israel and Palestine
As we have watched the news coming from Israel and Palestine over recent weeks, we have been devastated by the impact that the events have had on Israelis and Palestinians alike.
The events of 7 October, and the subsequent crisis in Gaza, are clearly major news, but we have also become increasingly concerned about the situation in the West Bank where violence is also spreading rapidly.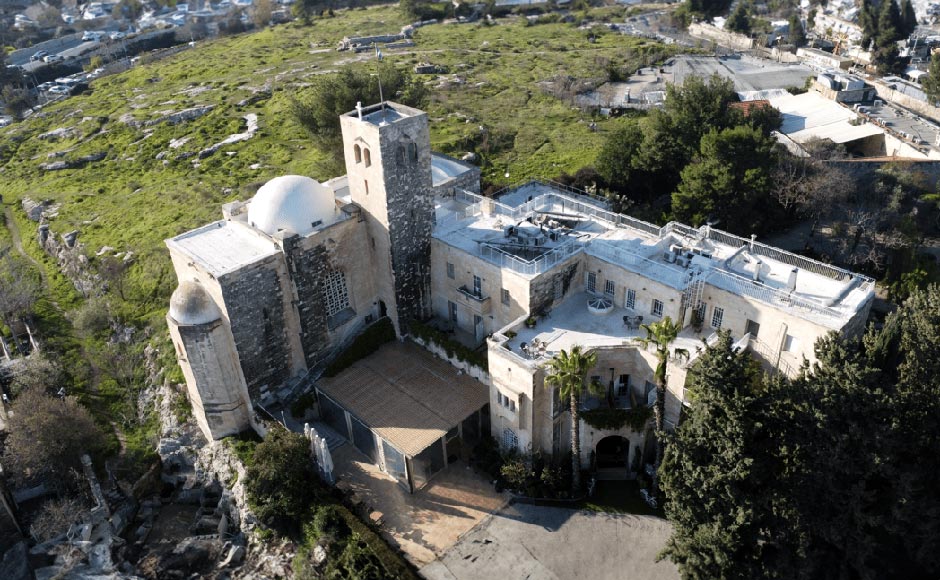 The Church has a connection spanning more than 150-years with Israel and Palestine, both through a physical presence with the Scots Hotel, the St Andrew's House Hotel, St Andrew's Jerusalem and Tiberias and Tabeetha school, and through our partnerships with churches and development organisations who are working in political and religious arenas for justice with peace in the region. Around 160 local staff are employed by the Church in Jerusalem, Tiberias, and Jaffa.
To help people respond to the crisis, we have gathered resources to help individuals and congregations understand the situation better and how to respond to it. This page will be updated with news, events and resources as they become available.
Please pray for all those affected by the conflict. Find prayers for Israel-Palestine .
Statements by the Church of Scotland
Rt Rev Sally Foster-Fulton, Moderator of the General Assembly of the Church of Scotland welcomed the release of a number of hostages and a pause in the fighting.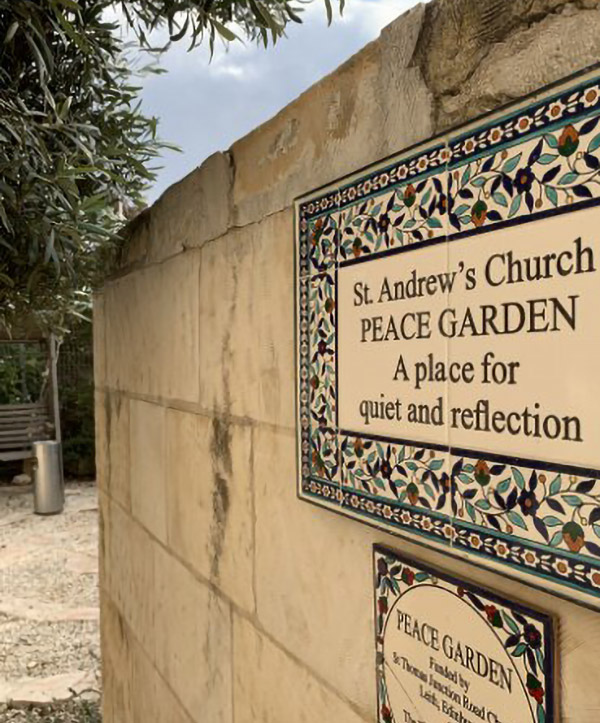 Rev David Cameron, Convener of the Assembly Trustees, urged Church members to pray for peace in Israel and Palestine.
Rt Rev Sally Foster Fulton, Moderator of the General Assembly of the Church of Scotland wrote a statement following the outbreak of violence.
The Moderator has also signed a Christian Aid statement, alongside other church leaders and Christians organisation, calling for a ceasefire, and asking all governments with influence to bring an immediate end to the violence in Israel and Palestine.
Statements from partners:
Attend an event
Student Christian Movement are hosting an online joint event with the Ecumenical Accompaniment Programme in Palestine and Israel (EAPPI) on 6 December from 6-7pm.
Scottish Laity Network
The SLN are holding a series of online events around the theme of: 'Waiting in Grief for Peace - The Power of Lament'. The first event, which was led by Alison Phipps from the University of Glasgow, is now available to view online
"In the midst of suffering and desolation how do we manage to grieve and do justice to those we grieve for?"
7 December - with Muriel Pearson - Guilty Bystanders
14 December - with Omar Haramy - Finding Light: Embracing Hope Amidst Grief and Lament
21 December - with Hyab Yohannes - Liturgy of Lamentation
An invitation to Stand with Palestinian Christians this Advent and Christmas.
This Advent, the lights that normally adorn the birth place of Jesus will remain unlit in memory of those who have been killed in the current conflict.
We invite churches across the United Kingdom to do something 'out of the ordinary' and not to light the Advent Candle on the second Sunday in Advent (10 December) and on subsequent Sundays.
And we pray, 'Come, Immanuel, God-with-us, come be with your Suffering people now.' More information here
Read and learn
One of the most important things you can do is educate yourself, your family and friends about the background of this conflict. Some of the partner organisations of the Church of Scotland are regularly writing commentary during this time. These give up to date information on the situation on the ground, and bring background to how the situation has developed to this point.
We will be providing updates from our partners, staff, and congregations, when they become available.
Our two mission partners – Rev Dr Stewart Gillan and Rev Muriel Pearson –returned to the UK a few days after the current escalation of conflict began. Stewart has now returned to Jerusalem, to get back to the work of meeting with partners and sustaining the congregation, amongst other day to day roles. You are invited to read Muriel's blog and Stewart's blog. If you would like to be added to either of their email update lists, please email Nikki Skinner.
Our Partner Organisation the Ecumenical Accompaniment Programme in Palestine and Israel (EAPPI) was created in 2002 by the World Council of Churches to create an international presence in the country.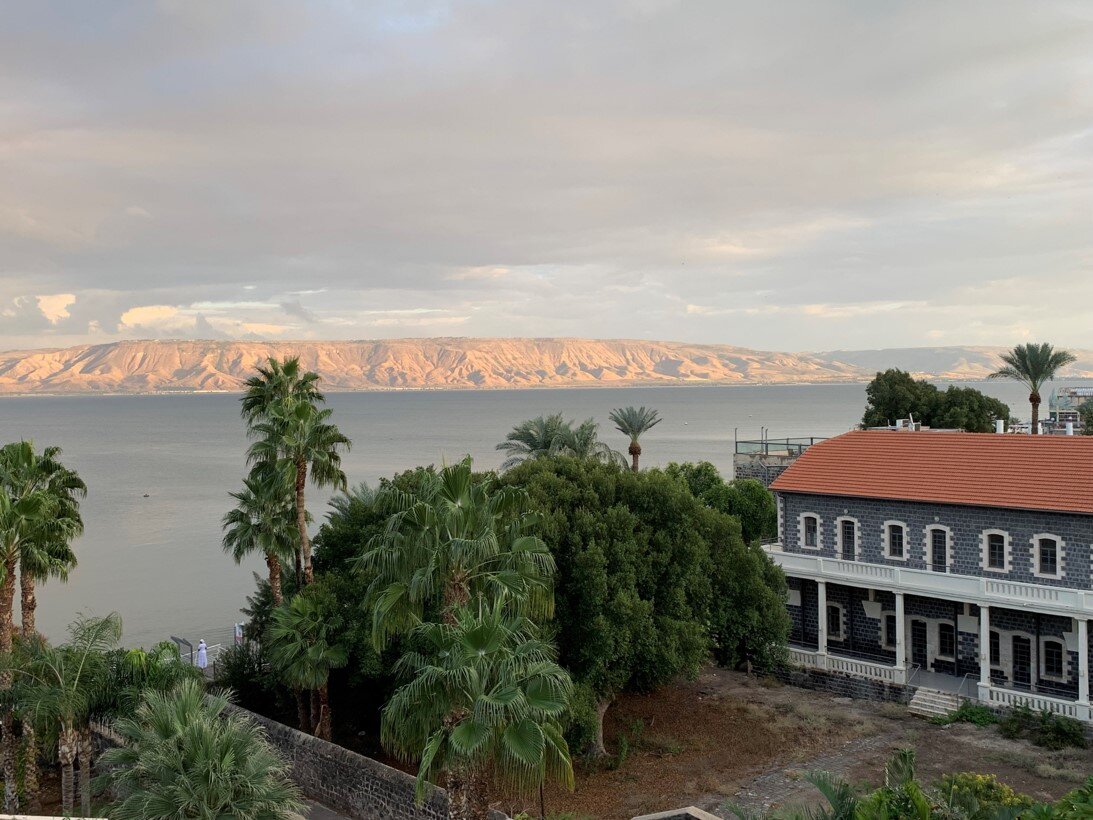 The Middle East Council of Churches (MECC) is a Christian presence in the region whose mission is to work towards the unification of visions, perspectives and attitudes among Eastern churches, especially on issues related to Christian presence and witness in the Middle East and Muslim-Christian relations. Read news updates from MECCs Department of Services for Palestinian Refugees.
B'Tselem: the Israeli Information Center for Human Rights works for a future in which human rights, liberty and equality are guaranteed to all people, Palestinian and Jewish alike, living between the Jordan River and the Mediterranean Sea. Read news from B'Tselem.
Musalaha is a faith-based organization that teaches, trains and facilitates reconciliation mainly between Israelis and Palestinians from diverse ethnic and religious backgrounds based on biblical principles of reconciliation. Read Musalah's newsletter.
Embrace the Middle East is a Christian development charity tackling poverty and injustice in the Middle East. Read news about Israel Palestine from Embrace the Middle East.
Balfour Project works through education and advocacy to advance equal rights for all in Palestine/Israel regardless of race or creed. Visit the Balfour Project website.
Sabeel is a Christian group engaging in peacebuilding and working for justice inspired by the life and teaching of Jesus Christ. Join in Sabeel's Wave of Prayer

The United Nations Office for the Coordination of Humanitarian Affairs (OCHA) tackles humanitarian emergencies and save the lives of people caught in crises. Find out about OCHAs humanitarian work in the Middle East.
+972 Magazine is an independent, online, nonprofit magazine run by a group of Palestinian and Israeli journalists. Read news from +972 Magazine.
It is important to remember that all media is written from a particular perspective. We suggest you actively seek out articles written by Israelis and Palestinians as well as other reputable news sources. Please do not trust all that you see on social media and avoid reposting unverified content.
Show solidarity
The recent escalation of violence in Israel and Palestine has resulted in an upsurge of antisemitic and Islamophobic attacks in the UK. Please extend care and support for your Muslim and Jewish neighbours.

UK faith leaders met recently to condemn antisemitism and condemn the sharp rise in antisemitic incidents over the past 10 days, and to call for unity between British faith communities against the backdrop of war between Israel and Hamas.

The violence that we have witnessed in Israel and Gaza over the last two months has been very distressing. How should we respond as Christians and Churches who are committed to dialogue, reconciliation, justice and peace? The CTBI Inter Faith Theological Advisory Group has produced a short resource that offers reflection and pointers for discussion out of a context of ecumenical and inter faith relations:
Download "Torn in Two" – Responding to the Israel-Palestine Conflict.
You can support the Palestinian people by purchasing from Hadeel. Hadeel is a non-profit Fairtrade shop located in Edinburgh. The Hadeel shop is run by the UK charity Palcrafts. Their aim is to provide a sustainable source of income and support for Palestinian craftspeople and artisans in The West Bank, The Gaza Strip, Galilee, The Negev and Palestinian communities within Lebanon and Israel.
Donations
Christian Aid is asking members and supporters of the Church of Scotland to back its emergency appeal for people impacted by the escalation of violence across Israel and Palestine.
We would also encourage you to support the appeal announced by the Archbishop of Canterbury, for Al Ahli Hospital, which remains open to minister to those in need following the rocket explosion in its courtyard. Al Ahli Hospital is committed to providing medical services for all those in need of health care, but is in urgent need of medications and other resources.