General Assembly
The General Assembly is a significant annual event in the Church of Scotland calendar. Throughout the week, commissioners to the General Assembly examine the work and laws of the Church and make decisions that affect its future.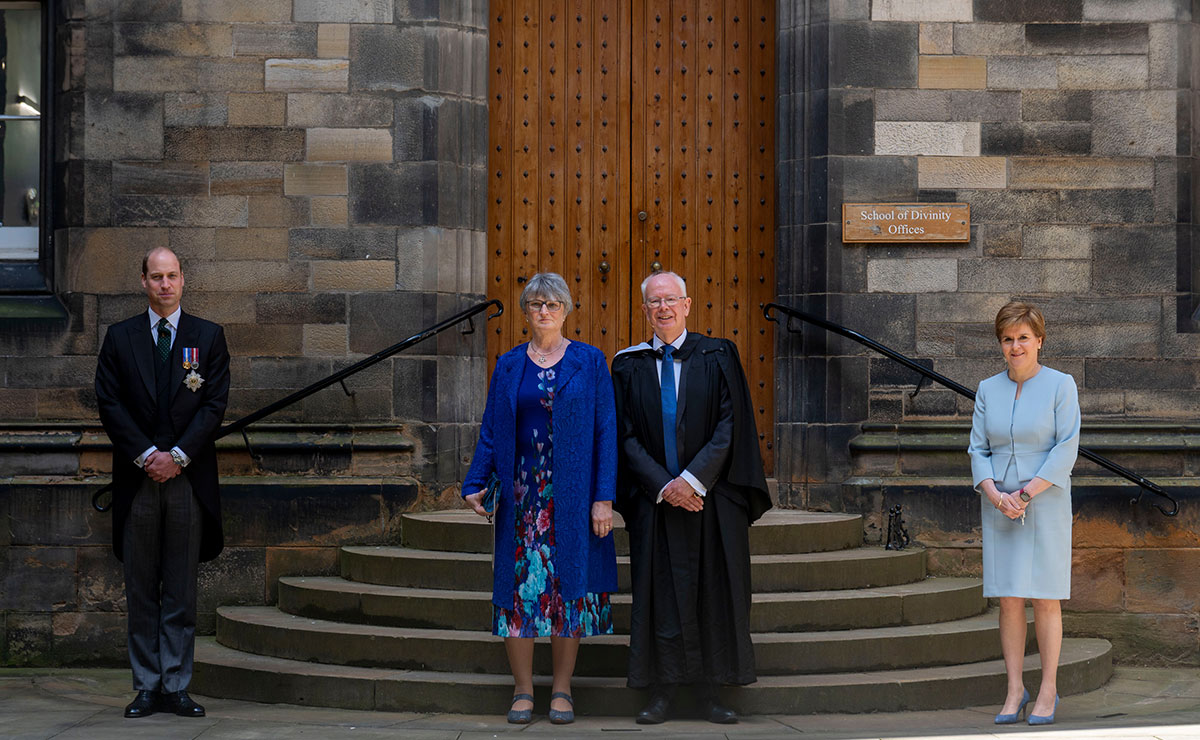 The Assembly does not shy away from discussing the big political topics of the day. In recent years the Assembly has received national and international attention for debating Brexit, same-sex relationships, the war in Syria, and fossil fuel divestment.
The 2022 General Assembly will take place from Saturday 21 May until Friday 27 May.
General Assembly 2021
The Church of Scotland General Assembly for 2021 was held online for a second year. It opened on Saturday 22 May and once again was facilitated via Zoom and the "Assembly Hub".
This year, more than 700 participants joined together remotely from across Scotland and around the world for the GA. This included 671 Commissioners, along with Overseas and Ecumenical Delegates, Corresponding Members, and Youth Reps.
Her Majesty The Queen appointed Prince William, The Duke of Cambridge and Earl of Strathearn, as the Lord High Commissioner to the 2021 General Assembly. His Royal Highness was supposed to serve in the role at the 2020 General Assembly, but this was cancelled due to COVID-19.
You can catch up on everything that happened at the GA on our General Assembly 2021 page. This includes video highlights, a photo gallery, and all of this year's reports and speeches. The full Volume of Reports (the Blue Book) is available on our Publications page.
Moderator of the General Assembly 2021
An elder and former Deputy First Minister in the Scottish Executive minister will serve as the Moderator of the General Assembly of the Church of Scotland in 2021-22.
The Rt Hon Lord Wallace of Tankerness QC (Jim Wallace) will begin his year-long role of ambassador for the Church of Scotland in May 2021, succeeding the 2020-21 Moderator, Rt Rev Dr Martin Fair.
How the General Assembly works
The video below explains how the General Assembly makes decisions. You can learn more about terminology, history and procedures in our Guide to the General Assembly.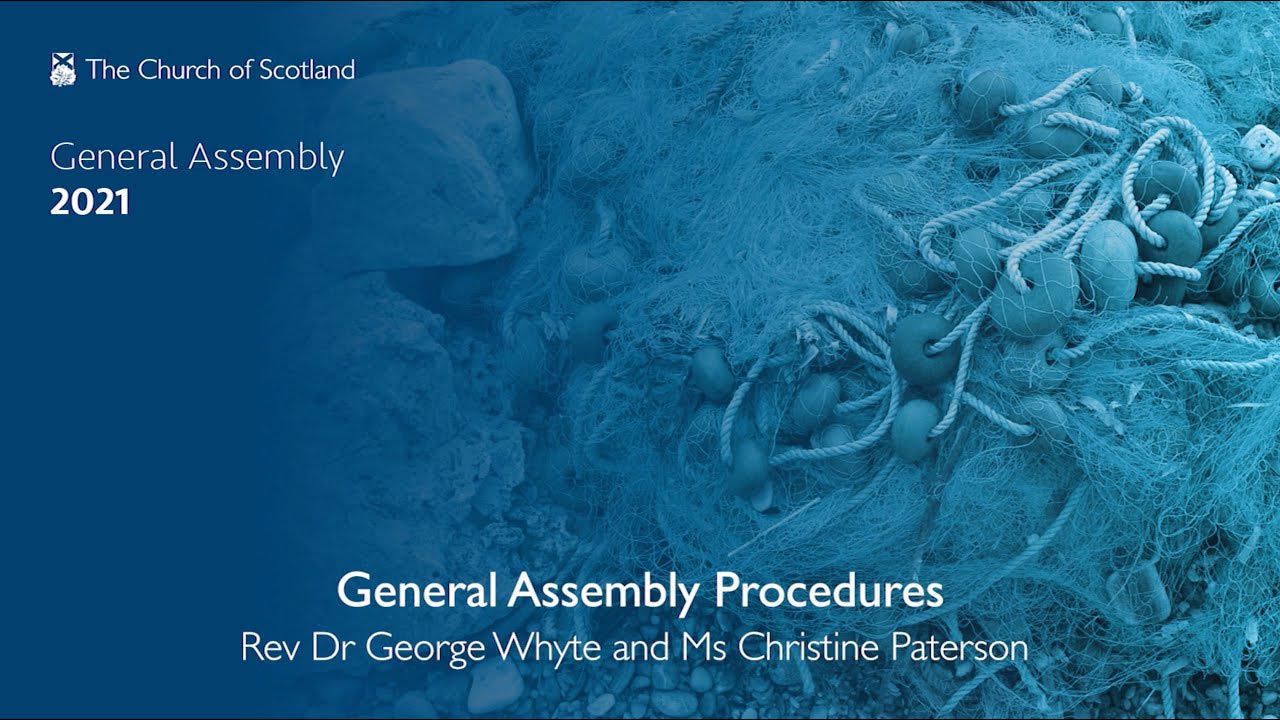 Previous General Assemblies
Themes, Reports, speeches and deliverances, as well as video highlights and photo galleries from the 2020 and 2019 General Assemblies can be found on our previous General Assemblies page.
Reports and deliverances from General Assemblies prior to 2019 can be found on our publications page.
Laws of the Church of Scotland
Visit our Church Law section for more information about the Acts, Regulations, and Constitution of the Church of Scotland, and the Barrier Act.