General Assembly
The General Assembly is a significant annual event in the Church of Scotland calendar. Throughout the week, commissioners to the General Assembly examine the work and laws of the Church and make decisions that affect its future.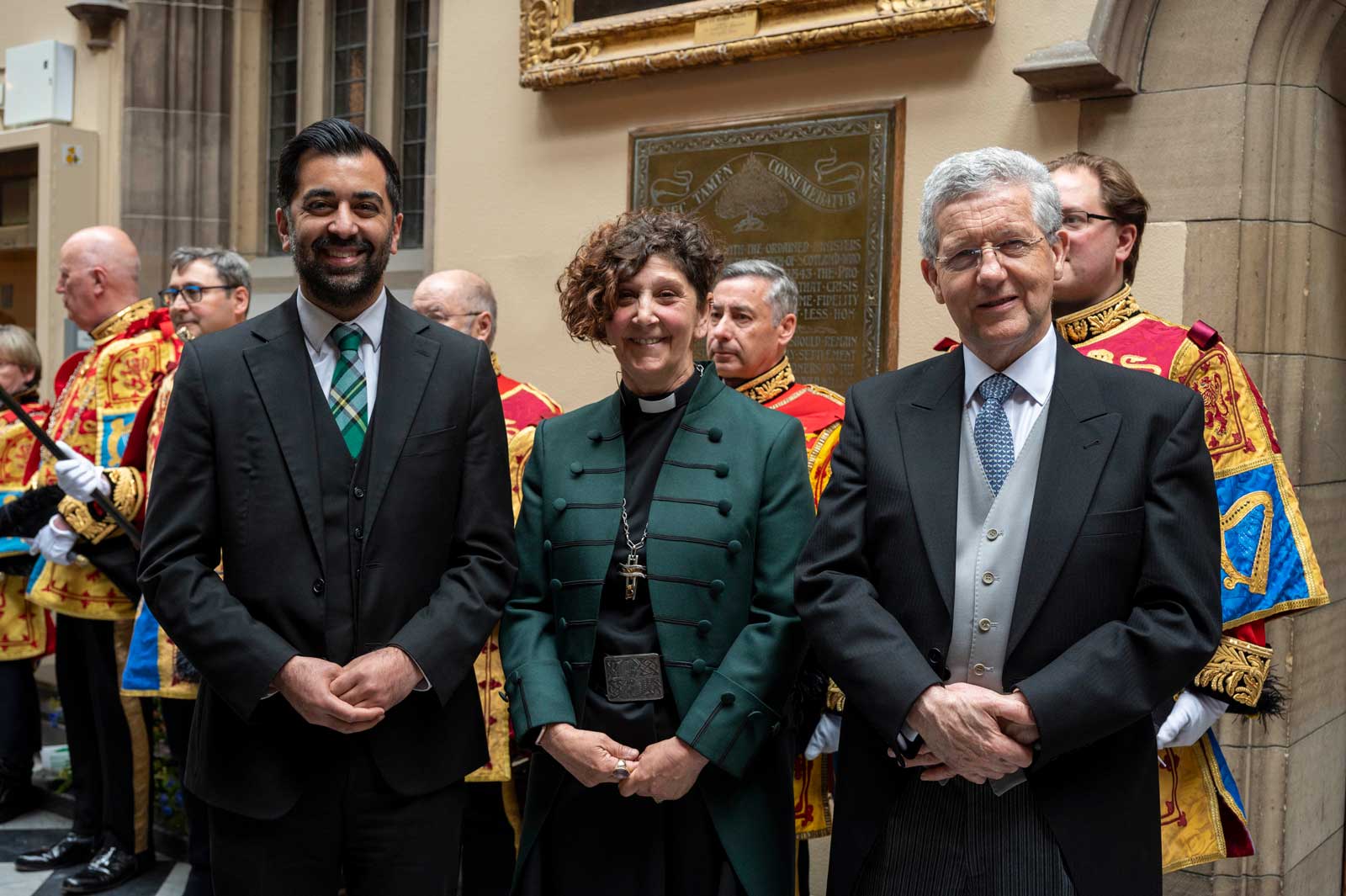 The Assembly does not shy away from discussing the big political topics of the day. In recent years the Assembly has received national and international attention for debating Brexit, same-sex relationships, the war in Syria, and fossil fuel divestment.
General Assembly 2023
The 2023 General Assembly began on Saturday 20 May, with an opening session at 10am including the installation of Rev Sally Foster-Fulton as the Moderator. General Assembly 2023 closed on the afternoon of Thursday 25 May.
You can view video highlights and a photo gallery of the event online, and read the reports on our Reports and Additional Documents page.
Lord High Commissioner
The Rt Hon Lord Hodge, Deputy President of the Supreme Court of the United Kingdom, was appointed as Lord High Commissioner to the 2023 General Assembly, serving in the role for a second year.
As Lord High Commissioner, Lord Hodge attended the 2023 General Assembly, acting as personal representative of His Majesty King Charles III.
Moderator of the General Assembly 2023-24
Rev Sally Foster-Fulton, 58, who has led Christian Aid in Scotland since 2016, will take a year's sabbatical to serve as the Moderator of the General Assembly of the Church of Scotland in 2023-24. She took up the position on the first day of the General Assembly, Saturday 20 May, and will serve as the Kirk's ambassador at home and abroad for 12 months.
Mrs Foster-Fulton succeeded the 2022-23 Moderator, Very Rev Dr Iain Greenshields.
Previous General Assemblies
Photos, video highlights and documents from earlier meetings of the General Assembly are available on our previous General Assemblies page.
Reports and deliverances presented to General Assemblies prior to 2020 are available on our publications page.
Laws of the Church of Scotland
Visit our Church Law section for more information about the Acts, Regulations, and Constitution of the Church of Scotland, and the Barrier Act.