Drugs deaths, substance dependency and supporting recovery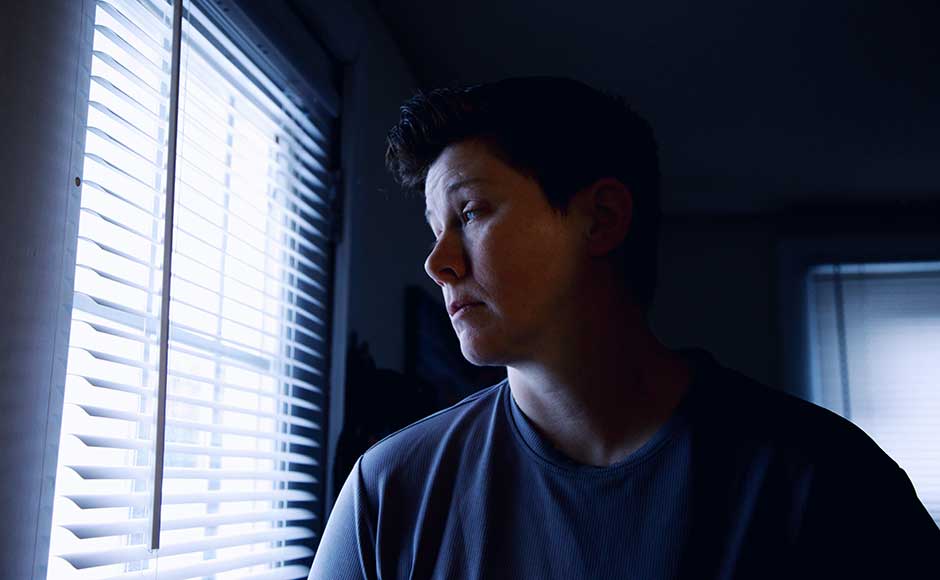 Learn more about the issues surrounding drug deaths and drug dependency in Scotland, what the Church is doing to address this, and how you can help.
The scale of the drug deaths problem
The proportion of Scots with a drug use problem is the highest in any population in Europe, and Scotland's drug misuse rate was 3.7 times higher than the rest of the UK in 2020.
Scotland's track record for preventing drug deaths is one of the worst in Europe. The number of people dying in drug-related deaths in Scotland has been rising steadily since 2005, reaching a high of 1339 people in 2020. That is nearly twice the number recorded for 2009.
Drugs harm as a symptom of poverty and inequality
In 2021, people living in the 20% most deprived communities were 15.3 times more likely to die from drug-related causes than those living in the least deprived areas. A study by The University of the West of Scotland (UWS) has shown that incidence and geographical spread of drug-related deaths are closely linked to poverty and inequality.
The Scottish Drugs Death Taskforce, established by the Scottish Government in 2019 and consisting of 15 leading experts, argues that a specific pattern of dangerous drug use has developed in Scotland. This was in part driven by heroin spreading and taking hold in post-industrial communities experiencing high unemployment and underinvestment in the 1980s. The Taskforce, whose central aim is to identify ways to reduce drug-related harm, states: "Deprivation is associated with more people who use drugs in a problematic way, high levels of trauma and adverse childhood experiences which are recognised risk factor for drug use."
Scotland is now seeing families with second and third generations being affected by drug use, further evidence of the harm caused to families and children by drug use. In 2021, 65% of drug-related deaths recorded were in people aged 35-54, leaving many families, friends and communities bereft.
The evidence supports the Scottish Government's strategy of approaching drugs harm prevention predominantly through a public health lens. David Strang, Chair of the Taskforce, said, "Addiction is not a crime and you cannot punish people out of addiction. That has been the approach for years and it hasn't worked." While changing the laws around drug use is a matter reserved for the UK Parliament, and there are calls to review some aspects of the law, there is much that can be done within the existing legal framework.
Barriers to treatment
Stigma is widely identified as a barrier to people seeking and receiving effective help for drug-related harms and addiction. The co-author of the University of the West of Scotland study describes how "Throughout [his] time researching this topic, [he has] seen labels such as 'work-shy', 'benefits scroungers', and 'poor parents' being applied, with the clear implication that people who use drugs are legitimate targets for discrimination, or that somehow their lives matter less."
These attitudes, together with negative stereotypes in the media, can further alienate vulnerable people, discourage them from seeking help and prevent wider society from taking a realistic view of substance use as a public health issue. This affects a high number of our fellow people and requires our urgent care and attention.
In January 2021, the First Minister said that only around half – and indeed, according to some estimates, even fewer than that – of those most at risk of drug-related death are accessing drug treatment. There are many reasons for this, including the aforementioned stigma, as well as historic cuts in funding and the lack of person-centred services that work for the people they are designed to treat. As Medics Against Violence pointed out in their presentation at the Recovery Rising Conference in September 2022, "People who experience multiple social disadvantage experience health care differently. They can't navigate or work the system—they miss appointments and are discharged, for example. People who miss health appointments regularly are at high risk of harm".
What is the Scottish Government doing to address these issues?
In January 2021 the First Minister announced a new national mission to reduce drug-related deaths and harms. Over the next five years, £250 million in funds will be used to provide three times the current number of publicly funded residential rehab placements and associated aftercare as well as support further investment in community-based treatment, prevention and interventions.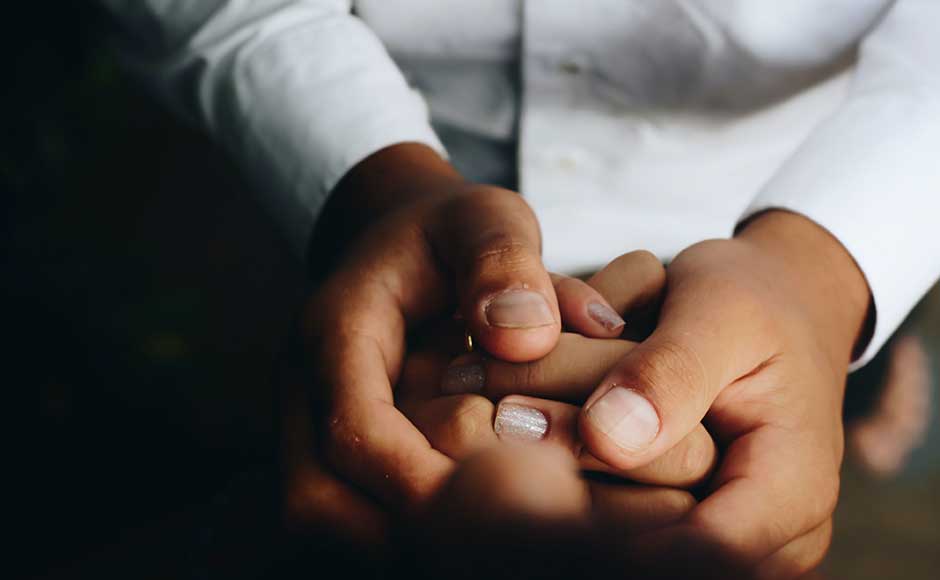 The Scottish Government have introduced Medically Assisted Treatment (MAT) Standards, agreed with the Drugs Taskforce, which require that services treat addiction as a psychological, social and medical issue, with interventions in all of these areas. The Scottish Government aimed to have these embedded across the country by 2022; however, Public Health Scotland reported in July 2022 that there is still a long way to go to achieve this.
The Scottish Government are introducing legislation to set up a National Care Service which will provide more national government control over social care services. This may include drugs and addiction services. Proposals are being developed for how this would work, and there are currently opportunities to participate in the government's co-design initiatives for the National Care Service.
What are others in the Substance Use Recovery Sector calling for?
While many agree on the need for urgent action on substance dependency, there are inevitably differences of opinion on how best to prioritise efforts and resources.
A Right to Recovery Bill
The campaigning group Faces and Voices for Recovery (FAVOR) proposed a private members bill in the Scottish Parliament that would give individuals the right to receive their preferred treatment for addiction issues, assuming it is not deemed harmful for them by a medical professional. It would also oblige the Sottish Government to ensure this right, according individuals the right to redress if services fall short. The bill was introduced to the Scottish Parliament by Douglas Ross MSP, Leader of the Scottish Conservatives, in early 2022.
The Church of Scotland supports this proposal as it would give individuals similar rights and entitlements to addiction treatment services as they currently have to homelessness services, as a means of protecting individuals from harm. We believe that an equivalent right to substance use recovery would be an important tool for both service users as well as service providers, local and national government, the third sector, and society generally. The proposal gained sufficient support from MSPs to progress to the next stage in Parliament.
Recovery Communities
There is a call from many organisations for recognition, parity of esteem and funding for the work of Recovery Communities. Recovery Communities include organisations and activities that are led or co-led by people recovering from substance dependency and involve people with previous experience of substance dependency as well as professional workers and volunteers. These communities provide people recovering from substance use with support to access housing, education, work training, networks and friendships, all of which are identified as key to continued recovery.
There is compelling evidence that people who have experienced substance dependency and who are successfully in recovery themselves can provide insight, empathy and inspiration to people who are starting their recovery journey.
Examples include the Navigators Project set up by Medics Against Violence. Trained and professional Navigators, many of whom have lived experience of addiction, engage with people at a point of crisis in hospital A&E departments and continue to support them as they leave hospital and start their recovery journey. The following quotes from individuals supported by Navigators illustrate the impact that people with lived experience can make: "It's important to have someone who understands what it's like. Nobody has ever had that impact on me before". "I gave up on hope, I gave up on life, I gave up on myself. They showed me that I can do it and that it is possible."
The Church in Action
What is CrossReach doing?
The Church of Scotland has played a significant role in social care for the past 150 years. Today, CrossReach is responsible for this aspect of the Church's ministry, employing around 1,700 staff and mobilising over 300 volunteers to support more than 11,000 people each year. The Church of Scotland has committed to supporting CrossReach as a vital outworking of Jesus's command to love our neighbours as ourselves. CrossReach provides a range of responses to drug or alcohol dependency. These include:
Harm reduction advice and support to people who are not ready to stop using substances
For those who are looking for support, we provide over 100 residential rehabilitation placements every year, working closely with local Social Work and Health service. Some of the new Drugs Mission Funding has allowed CrossReach to increase the number of residential rehabilitation places in Glasgow and Inverness.
Providing places for people under the new Prison to Rehab initiative to help people whose offending is linked to substance use
Supported Accommodation for people learning to live their lives free from drugs or alcohol
A training programme to help people in recovery use their experiences in a positive way to help and inspire others.
CrossReach believes a holistic, person-centred approach to supporting people with substance dependency is important. This means offering people different types of support at different times in their journey of recovery and providing a choice of treatment options. CrossReach offers residential rehabilitation as well as support for people who choose to stay in their own homes. They also support people pre- and post-rehabilitation, enabling individuals to reintegrate into the community following intensive treatment.
We have found that offering people a choice in treatment is important, but that some people's choices are restricted by aspiration. Being in a community with others who have different experiences of recovery can help to inspire and motivate individuals.
What are congregations doing to support people affected by substance dependency?
Many congregations run volunteer-led activities in their communities which support local people by providing a welcoming, non-judgemental safe space where they can drop in. Congregation-led services often have the advantage of being friendly, informal places and in some cases this can make it easier for people to discuss what's on their minds. Examples are:
Havilah, St Andrew's Church in Arbroath
Started in 2006 and named after a place of abundance mentioned in the Book of Genesis, Havilah offers a drop-in service, providing simple food and drink, activities and a welcome to anyone seeking company and non-judgemental listening, five days a week. The service also offers practical assistance such as help making benefit claims, attending interviews, budgeting advice, guidance on residential rehabilitation and sign-posting to other services. It is run from the church's outreach venture, Community Spirit, on a central shopping street, and is supported by many volunteer workers. Havilah has received The Queen's Award for Voluntary Service and has attracted funding from many sources. "Through Havilah the church expresses its belief that EVERYONE is a child of God and that no-one should ever be written off."
Menzieshill Parish Church, Dundee
Menzieshill Church provides a range of support in the community and works with CrossReach and Bethany Cristian Trust to offer advice and support to people who want to stop using drugs or alcohol.
Parish Nursing, The Steeple, Dundee
The Parish Nursing initiative was set up to provide whole-person health care for people who are experiencing homelessness or are at risk of becoming homeless, as well as those experiencing life and health inequalities, addictions, and loneliness.
The project operates as a drop-in clinic which runs twice a week at the Steeple Church where the parish nurses provide a broad range of services such as one-to-one emotional support for people experiencing loneliness, practical support such as improving a person's self-esteem by way of a free haircut, and information around health concerns such as blood-borne viruses. The Parish Nursing project is supported by a team of approximately eighteen volunteers, some of whom had previously attended the clinic. Volunteers are important for this type of project as they bring a wealth of lived experience and skills.
The Shed Project, Martin's Memorial Church in Lewis
This community resource was initiated and is managed by Martin's Memorial Church in Lewis. The Church's vision was for a community space, and The Shed focuses on providing safe spaces for women and men affected by addiction to meet and socialise without "anything getting in the way". Volunteers are key to running these groups, and it's important that users of the services come of their own free will.
The Shed's voluntary, community-based status makes it the first port of call for many seeking help with sensitive addiction issues. The Shed can help participants get the ball rolling with referrals to formal agencies through their links with the homeless and criminal justice services, and charities such as Action for Children etc. Activities for young people are another key element to the work, and The Shed's partnership with Lewis's high school was initiated in response to mental health needs. The informal mentoring offered by youth workers now extends to the local primary school too.
What can we all do?
One of the Taskforce's primary messages is that everyone needs to be involved in the national mission of reducing drugs harm in Scotland. With this in mind, here are a few suggestions on how we can all play our part.
Challenge stigma
The language that we use to talk about people affected by substance dependency matters. We can help to change the conversation in our own speech, comments and writing. The Language Matters Comic identifies ways to change from stigmatising language to person-centred language.
Some organisations prefer to use the terms "substance use" or "substance dependency", rather than "drug and alcohol use and addiction", to challenge the stigma attached to the language of addiction.
Support the work of CrossReach and local community work
The CrossReach website suggests ways to support their work, including donating funds, volunteering, organising support and prayer. Local congregations and others running informal, community-based services will also have opportunities for getting involved. CrossReach can offer advice and help for churches regarding ways to support people in local communities who may be experiencing problems with alcohol or drugs.
Contact your MSP and MP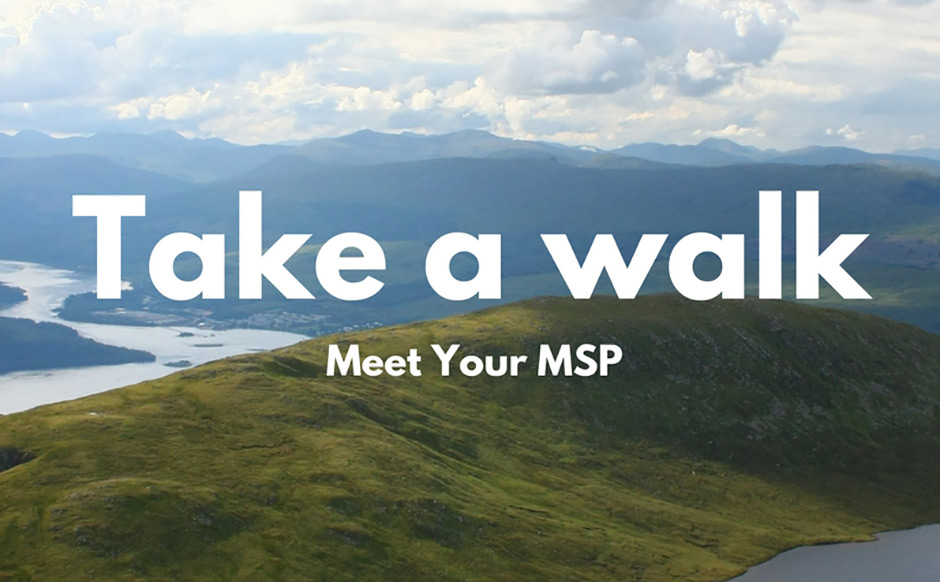 Ask them for a discussion on the issue, either as a congregation or as an individual. See Meet your MSP on the Church's website for suggestions and information on how to do this.
Talk to your MSP and ask when proposals will be introduced to Parliament.
Provide space for groups to meet
Many churches host Alcoholics Anonymous or Narcotics or Cocaine Anonymous in their church halls. This is a valuable support to many in their local community and churches are encouraged to engage with these groups.
Provide volunteering opportunities
Many people recovering from substance dependency are keen to fill their time in positive ways, and many volunteer in their communities. If you have volunteering opportunities, please contact CrossReach for advice.