Grants and funding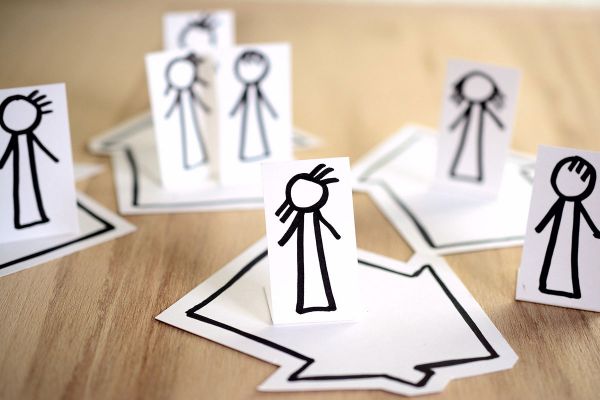 There are grants, funds and awards available to churches and groups doing work in their communities. Learn more about them and how to apply.
Together for Our Planet

Launching this September, this programme will offer grants from £1,000 to £10,000 of National Lottery funding to support communities across the UK to take action on climate change.

Fund award size

Minimum value:£1,000

Maximum value: £10,000

What can you spend the money on?

Projects should reflect what matters to your community and can be small in scale. They could cover an area like:

Food
Transport
Energy
Waste and consumption
The natural environment.

You will not need to be an expert in any of these areas to apply. We're particularly interested to hear from people who are starting to think about taking action on climate change in their communities.

We expect most of the funding to support activities taking place after the COP26 event in November 2021.

Who can apply?

You can apply for the fund if you are a:

Constituted group or club
Voluntary or community organisation
Registered charity
Charitable incorporated organisation (CIO/SCIO)
Community interest company (CIC)
Not-for-profit company
School, college, university (as long as your project benefits and involves the wider local communities)
Statutory body (including town, parish and community council)
Community benefit society.

Applications will not be accepted from:

Endividuals
Sole traders
Organisations that can pay profits to directors, shareholders or members (including Companies Limited by Shares)
Organisations based outside the UK
One individual or organisation applying on behalf of another.

When to apply

Applications open on 1 September and will close at 5pm on 18 November 2021. Please note that no applications will be accepted before 1 September.

More information

Further information on eligibility and how to apply can be found on The Community Fund's website.

Joseph Rowntree Charitable Trust - COVID-19 Organisational Support Fund for JRCT Grantees

Funding to support existing Joseph Rowntree Charitable Trust grantees to 'keep the lights on' or otherwise adapt their work to the changed context arising from coronavirus (COVID-19).

Fund award sizes

Grants of up to £1,000 are available.

Who Can Apply

To be eligible, applicants must meet the following criteria:

They must be a current JRCT grantee, with a grant for which the final payment is no earlier than July 2020
They must have an annual organisational income of no more than £500,000, or free reserves of no more than £100,000 in their most recent financial year
Any monies spent from this fund must be in line with the charitable purposes for which their grant has been offered

How To Apply

To apply for funds, grantees should get in touch with their designated JRCT contact person and request an application form.

Decisions will be made within approximately one week of receipt of applications.

Foyle Foundation – Small Grants Scheme

The scheme is designed to support charities registered and operating in the United Kingdom, especially those working at grass roots and local community level, in any field, across a wide range of activities. The focus will be to make one-year grants only to cover core costs or essential equipment, to enable ongoing service provision, homeworking, or delivery of online digital services to charities that can show financial stability. The priority will be to support local charities still active in their communities which are currently delivering services to the young, vulnerable, elderly, disadvantaged or the general community either directly or through online support if possible.

Fund award sizes

Minimum: £1,000

Maximum: £10,000

Average: £4,361

Annually awarded: £885,240

Notes on award amounts: One-year grants for core costs, equipment or project funding. Please note that competition for funding is intense and they receive many more applications than they are able to fund. Annual total and average for Scotland for 2018 from their website.

Who can apply

The Foundation can only accept applications from organisations with charitable status. This includes registered charities, charitable incorporated organisations (SCIOs), excepted charities and exempt charities. Organisations must have an annual turnover of less than £150,000 per annum. Larger or national charities will normally not be considered under this scheme.

Maximum annual income: £150,000

Exclusions

At present, it will not a priority to consider building projects unless these are for essential repairs or re-equipping, in order for you to carry out your work more efficiently or cost effectively and where you can demonstrate why there is an immediate need to carry out these works. Until Spring 2021 they are unlikely to consider activities which involve social gatherings. Will not support retrospective funding.

How to apply

Apply online via website. There is revised criteria due to COVID-19. See website for full details.

When to apply

At any time, it may take up to three months to obtain a decision from Trustees.

Contact

foylefoundation.org.uk/small-grants-scheme/

020 7430 9119

Funder details

Charity number 1081766

Rugby Chambers 2 Rugby Street, LONDON, WC1N 3QU

020 7430 9119

Small Grants Fund

The Church of Scotland's Small Grants Fund provides grants of up to £1,000 for short-term project funding of between 3 and 12 months.

Learn more about the fund, eligibility and how to apply on our Small Grants Fund page.

The Guild's Initiative Fund

Does your Guild or Church have a great idea for a community initiative or project? Grants of up to £1000 are available to Guilds looking to do innovative projects in their church or community.

The fund was set up to encourage people to think of new ways of "being the Guild" and of serving the church and the wider community in ways that innovatively allow the Guild to meet its three principles of worship, prayer and action.

Award amounts

As with the range of ideas the fund supports, there is no firm guidance on the amounts of money available.

A typical grant will be a few hundred pounds, but there are examples of really good ideas that have received support both above and below such a figure. It may be that a partial grant is offered.

Things we consider when reviewing grant applications include:

Is the idea genuinely novel and innovative rather than just repeating things that have gone before or filling a gap in funding?
Is funding available elsewhere?
Is there evidence of other funding being sought?
Is there a clear sense of purpose to the idea?
Is there evidence that it is well-planned and managed?

How to apply

Complete and return an application form, available from the Guild office:

Guild Office

121 George Street

Edinburgh EH2 4YN

When an application is received, it will be acknowledged and dates of meetings advised. It may also be the case that we will ask for further clarification as the process goes on.

Equally, you may want to ask for help and advice from the Guild office in advance of making an application for funding.

The application will be considered by the next scheduled meeting of the Finance and General Purposes Committee and a decision will be notified to you as soon as is practical after that meeting.

Remember, the fund is there for new ideas and new ideas need to be thought through, so feel free to ask!

For further information, contact the Guild at the address above or by calling 0131 240 2217 or emailing guild@cofcscotland.org.uk
Before applying for new funding, you might want to speak to your existing funders as many are flexing grants to support current projects by relaxing targets, timescales and restrictions on funds.
If you are an existing grantee and are yet to hear from your funder, you should reach out to them. They will be understanding and will want to ensure you can continue to access help when needed.
Each funder will be slightly different and have different requirements in terms of reporting and what you can use the grant for, so it is important that you talk to them about your needs. It may be helpful to talk to them about your business continuity plan and how you intend to adapt your usual ways of working to achieve impact despite any external restrictions.
Please note there are many grants and funds available for specific geographic area and projects. If you would like to find out more about the funding available and how to access them, please contact stewardship@churchofscotland.org.uk