The Church of Scotland Yearbook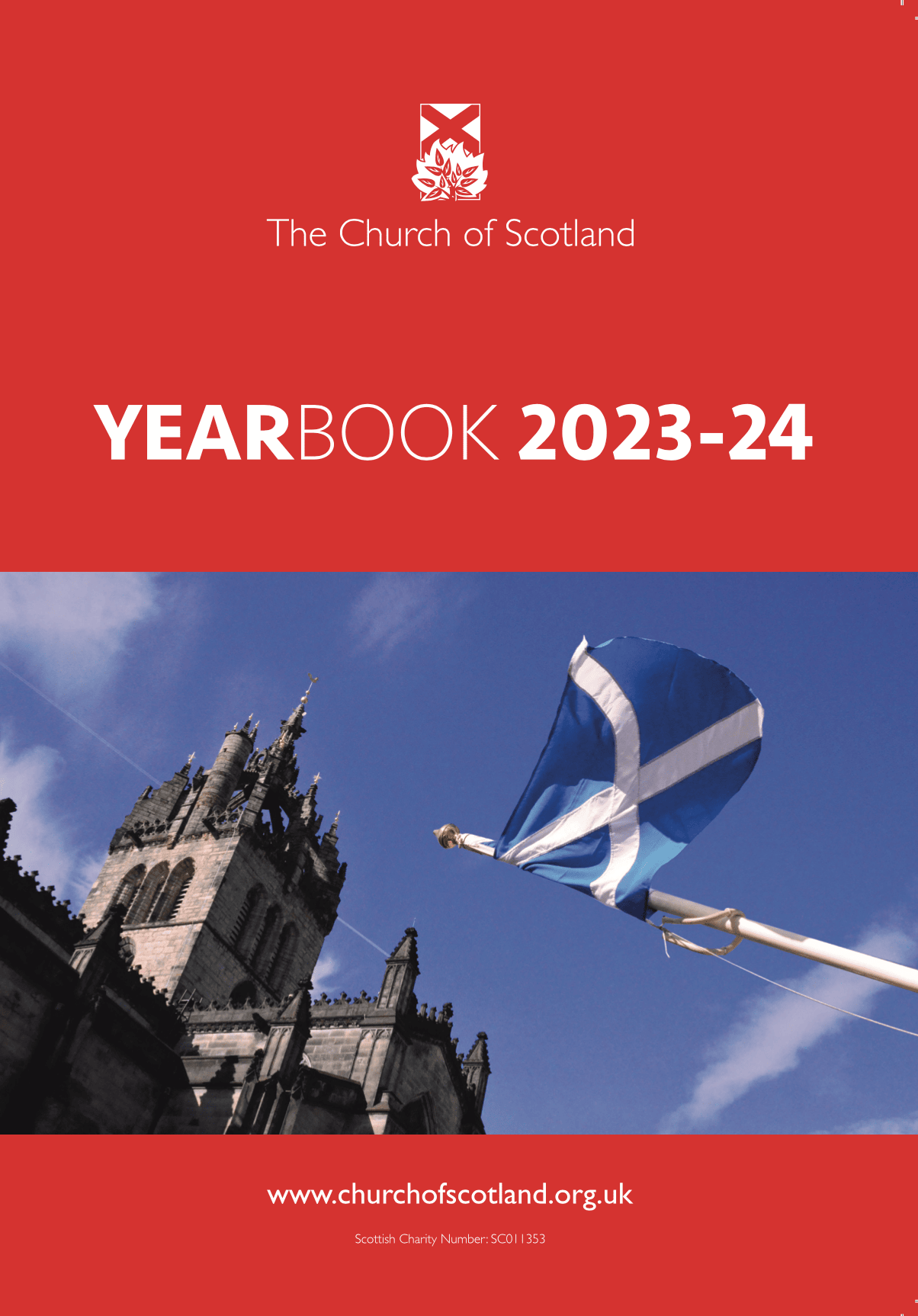 The Church of Scotland Yearbook (known informally as the Red Book) is an annual directory of the church at local, regional, and national levels.
It contains contact information for ministers, deacons, readers, and ministries development staff, as well as for presbytery clerks and the agencies, committees, and certain staff in the church offices.
The 2023-24 edition reflects the creation of the new Presbyteries of Lothian and Borders, of Perth, and of the North East and the Northern Isles.
The Yearbook contains congregational statistics for every parish, including:
Number of communicant members
Number of elders
Membership numbers of the Church of Scotland Guild
Parish's income
Number of young people (under the age of eighteen)
The greater part of the book is in a print edition with the rest of the material found on a number of websites, mainly that of the Church of Scotland. Web addresses are given in the relevant parts of the book.
Where the user of the book is directed to this page on the Church of Scotland's website, the relevant sections are below.
Paperback copies of the Yearbook can be purchased from a number of outlets, including St Andrew Press and the Cornerstone Bookshop.
Sections not included in the print edition