Vacancies and volunteering
Our current vacancies
World Mission Council
Minister of St. Andrew's Scots Memorial Church, Jerusalem linked with St.Andrew's Church of Scotland, Galilee
Partner organisations
Parish ministers
List of current vacant charges (06 Dec 2013)
Locally funded posts
The following posts are locally funded and interested parties should be in touch with the designated contact named for each of these posts and not the Ministries Council.
Ministries Council... be part of something different!

Following a review of ministry requirements to complement traditional parish ministry, The Church of Scotland is looking to recruit for a number of roles across Scotland.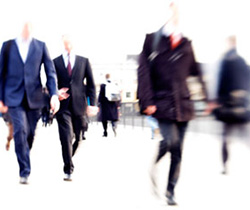 These roles range from family/youth/outreach workers to more traditional Parish Assistant positions and are in both rural and urban settings. The roles will allow you to use your gifts, skills and experience to make a difference to the lives of people in our parishes and communities.
The job descriptions for each post are listed under each Presbytery, please fill out our application form.
This should be sent to recruitment@cofscotland.org.uk or printed and posted (marked private and confidential) to Human Resources, Church of Scotland, 121 George Street, Edinburgh EH2 4YN.
Please note the closing date for all applications is 12 noon Friday 29 November 2013 unless otherwise indicated. Due to the time of the year it is anticipated that interviews will commence in January 2014.

Aberdeen

Abernethy

Angus

Argyll

Ayr

Dunfermline

Falkirk

Glasgow

Hamilton

Inverness

Jedburgh

Kirkcaldy

Lothian and Edinburgh

Perth

West Lothian

Wigtown and Stranraer
About our vacancies
Our vacancies include:
posts within the Church offices in Edinburgh advertised through its Central Services Committee
posts working overseas advertised through the World Mission Council
local posts employed by our parishes and presbyteries, which are funded locally, and not through any of the employing agencies of the Church
CrossReach
Vacancies within the social care agency of the Church, CrossReach, are advertised on its own website at www.crossreach.org.uk/vacancies
Parish ministers
All parish minister posts are included in the current vacant charges list. You must be an ordained minister of the Church of Scotland or graduate candidate to apply for any of these. Please contact the interim Moderator for each charge to apply.
Ministers of other denominations who may be interested in vacant charges must first contact the Ministries Council for information about admission to Church of Scotland ministry.
Filling a vacant charge - when a charge becomes vacant, an interim moderator and nominating committee are appointed to assist in finding a new minister. For more information and guidelines for both, visit resources for ministries.
The call to ministry - ministry within the Church of Scotland can take a variety of forms. For information on how you can answer a call to one of our ministries and about training and recruitment, visit Ministries in the Church.
Contact for more information
For more information about these posts or to request an application pack to be forwarded to you, please email or phone, quoting the relevant reference number.
Email: hr@cofscotland.org.uk
UK telephone number: 0131 240 2249
International Telephone: +44 131 240 2249