Working overseas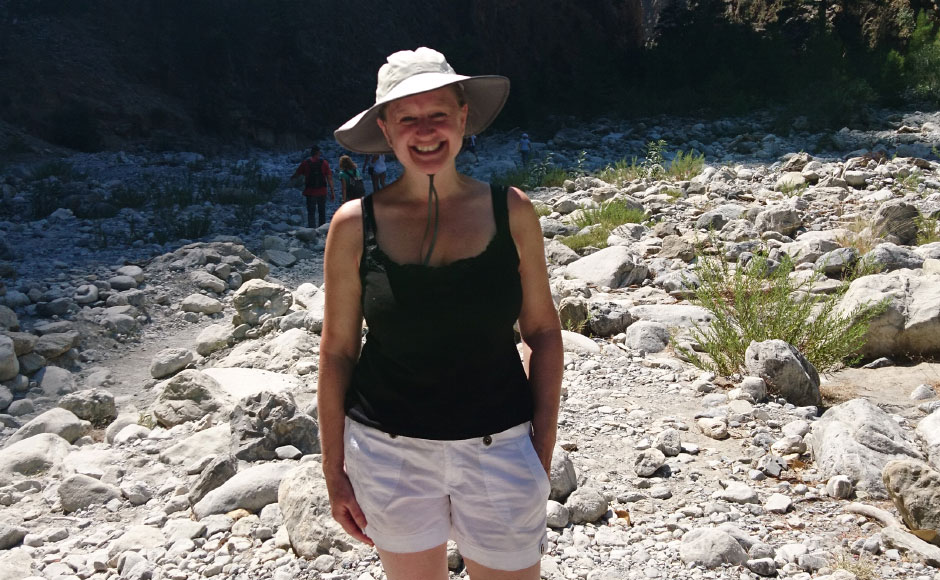 Mission partners are recruited by the Faith Impact Forum in response to requests received from our partner churches across the world.
Our partner churches are involved in quite specific projects and often ask for highly skilled and experienced people from such professions as ministers, lecturers, nurses, doctors, teachers, social workers, administrators, accountants and development workers.
The Faith Impact Forum would welcome a conversation with anyone who feel they are called to serve as a Mission Partner but who doesn't feel that the current vacancies best suit their gifts, skills and experiences. Please contact recruitment@churchofscotland.org.uk should you wish to further discuss your options.
Current vacancies
There are no vacancies working overseas at this time, please check back at a later date.
FAQs
How do I apply?
The job description for the role is listed under each vacancy along with our application forms.
Applications should be sent by email to recruitment@churchofscotland.org.uk and must be received by 12 noon on the closing date.
Applications should comprise:
A personal statement, outlining how your skills, experiences and personal qualities match the requirements of the role outlined in the job description. Please provide reference contact details for your last 2 periods of employment (this would normally be your direct line manager/supervisor). If you have had more than 2 employers in the last 3 years, please provide referee contact details for that period. References will not be contacted until later in the process.
A full CV, including educational and professional qualifications alongside a full employment history showing positions held, responsibilities and relevant achievements.
A personal information form, to be downloaded and attached.
Please note that the information you provide to us in your application will be processed in accordance with our Recruitment Privacy Notice that can be accessed here. Your information will not be shared with any third parties and will be retained only for as long as required for the purposes of the application you have submitted. In the event that you wish to discuss our use of your information please email hr@churchofscotland.org.uk.
Please save the forms to your device before filling them in and returning them to us. If you encounter any difficulties when editing them, please download Adobe Acrobat Reader.
What is the recruitment process?
The recruitment process begins when an individual offers their support to the Council. Our Partner Churches are then contacted to enquire where they may need support.
Due to the nature of the positions that we recruit for and the associated level of assessment involved, it should be noted that the recruitment process can take up to 8 months, however this is not the case with all vacancies.
Interviewing
Interviewing is carried out by members of the World Mission Council (WMC), World Mission Departmental staff and a representative from the Church of Scotland Human Resources Department.
Prior to interview, short-listed candidates, and their family where applicable, are asked to complete questionnaires sent out by our partners Healthlink 360, who act as the Council's medical officers.
If successful at interview
If successful at interview, the candidate will then be asked to attend for a medical at Healthlink 360. This is to assess the candidate's physical fitness to work overseas. Where spouse/family members intend to accompany the successful candidate overseas they are asked to attend for a medical to ensure their own suitability for living overseas. Follow-up psychological assessment is done by Healthlink 360 exploring further the paper exercise completed prior to interview. Successful candidates may also have a period of training in mission and cross-cultural issues prior to departure.
What is a Mission Partner?
Our mission partners are the overseas personnel of the Faith Impact Forum (FIF). They work in various roles with our partner churches and institutions in Malawi, Zambia, Bangladesh, Nepal, Israel/Palestine and Pakistan.
How long will I go for?
The most common contract length is four years and eight months. Approval of the Council is required for a contract of less than 2 years.
What is the reason behind the contract lengths?
Our aim is to use mission partners to build capacity in our partner churches around the globe and not for the partner churches to become reliant on our mission partners.
These contract terms give the mission partner the ability to settle in and make a difference, but are not too long so as to avoid dependency issues.
Where the contract is 4 years and 8 months long the time will generally be divided as follows:
Two years overseas; followed by four months leave in the UK (2 months holiday, 2 months deputation/work); followed by two years overseas; followed by four months leave in the UK (2 months holiday, 2 months deputation/work).
Will my travel expenses be paid for?
The Church will cover the following travel expenses:
Travel from the UK to the country of appointment
Travel back to the UK every 2 years, or between contracts
Travel home on the completion of the mission partner's final contract
Will I have to continue to pay National Insurance Contributions?
No. National Insurance contributions are paid on behalf of the Mission Partner by the Church.
Will I be provided with medical insurance cover?
Yes. Mission Partners are provided with a comprehensive medical insurance policy, subject to approval from the WMC's medical insurance provider.
Is there a pension scheme?
The Church of Scotland has a defined contribution pension agreement available for eligible employees. This is not contracted out for the purpose of any state pension provision. Overseas staff are required to complete a questionnaire to see if they are eligible to join the scheme. If it is not possible, the Church will pay an equivalent amount which could be used for personal pension provision arrangements.
Where our Mission Partners work
Get inspired by the stories of our Mission Partners carrying out mission work across the globe.