Mission planning
Information about how the Church of Scotland is supporting local congregations to share the Good News of Jesus Christ and serve their communities in these changing times.
In 2021, against a background of falling minister numbers, a decline in membership and a drop in income both nationally and locally, the General Assembly tasked the local church with creating five-year mission plans that would ensure Church of Scotland congregations are properly equipped to share the Good News of Jesus Christ and to serve their communities for the coming decades. New Presbytery Mission Plans must have been agreed by presbyteries, the Faith Nurture Forum and the General Trustees by 31 December 2022.
At the same time, presbyteries are working with one another to create economies of scale by forming new, larger presbyteries. The number of presbyteries in Scotland is being reduced from 43 to around 10 -12.
The wide-ranging reforms, which will involve congregations uniting, a move toward shared ministry and reducing the Church's buildings footprint, are designed to help local churches work together effectively and efficiently, living out the Five Marks of Mission in a dynamic and sustainable way.
Assessing Church buildings
Over the last months, presbyteries across Scotland have been engaging in wide-ranging discussions about the future of mission in their local context.
The Church owns more buildings than it needs, a legacy from a different age, so presbyteries have been evaluating their buildings and planning for the next five years.
In 2019, the Church of Scotland General Trustees, the property-holding arm, carried out a Land and Buildings survey, which led to the development of a plan called 'Well Equipped Spaces in the Right Places.'
In 2020 the General Assembly agreed that the General Trustees and Faith Nurture Forum should develop a toolkit for presbyteries to use to determine which buildings are required to achieve the Church's primary purpose of worship and mission.
Buildings are being assessed to determine if:
They are wind and watertight
They have adequate facilities
They are safe to use
They offer flexibility of use
They are secure
They are accessible
They offer flexibility of use
Their maintenance and repair costs are realistic and sustainable by the congregation
The assessments aim to help presbyteries decide whether each building remains relevant to a congregation's missional role and whether local and/or central resources should be used to bring it up to standard.
In the case of Historic Properties, such as A-listed buildings and where a congregation has been dissolved, the Church of Scotland General Trustees will work with interested parties over a period of many months to determine the best outcome.
Filling ministry posts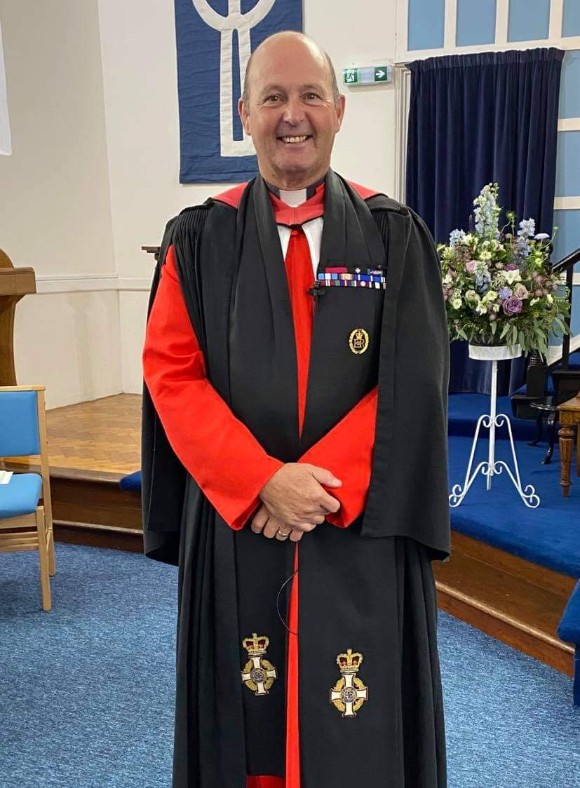 Presbyteries have been looking at how to deploy ministers and Ministries Development Staff (MDS). As a result, there has been a pause on filling ministry posts while these large-scale changes are agreed.
The Faith Nurture Forum recognised this as a challenge for newly qualified ministers and issued a statement saying:
"As hard work goes on across the country to finalise, submit and review Presbytery Mission Plans, the usual flow of vacancies and movement of ministry is significantly paused. This has a direct impact on many, including those finishing Probation or Familiarisation.
"Presbyteries have been working in partnership with the Faith Nurture Forum to identify the best 'next steps' for this highly valued group within our Church. In different circumstances, these gifted individuals would be moving into different charges and appointments in the Church of Scotland, usually through the vacancy process.
"Some will be extending their service in their current context; others are stepping into new roles which make the most of the time we are in right now. Each has completed their training to be fully qualified as Minister/Deacon and are ready to offer their gifts, skills and leadership in the service of our Church.
"We are so thankful for their flexibility and adaptability, and all they offer in ministry now and into the future."