Scottish Churches Parliamentary Office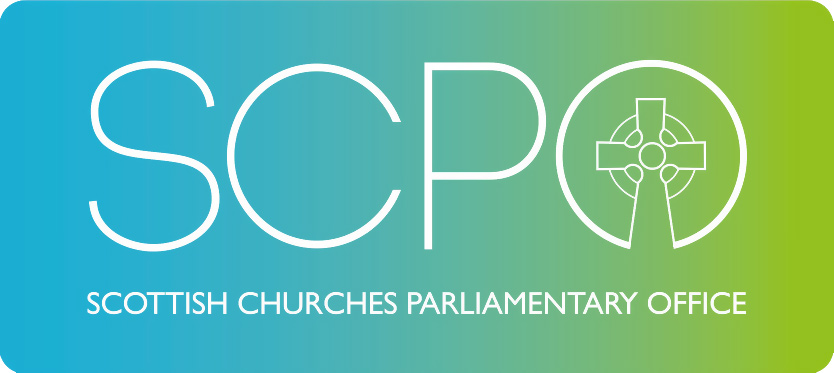 The Scottish Churches Parliamentary Office (SCPO) works to build good relations between Scottish Churches, the Scottish and UK Parliaments and the Scottish and UK Governments.
We are an ecumenical partnership which aims to reflect the essential characteristic of the Churches' common life and work together, as well as being a more effective way to relate to decision-makers collaboratively.
Our work underlines:
The Churches' commitment to the common good
The role of churches and congregations in communities
The Churches' multiple roles, as a prophetic voice, as a candid friend, and as a promoter of respectful dialogue and informed debate on national political issues
And provides prayer and pastoral support for Parliamentarians
Our activity includes:
Convening a Monthly Holyrood Meeting to consider current Scottish Parliament business
Participating in the Radar meeting of UK Church Parliamentary Officers, which considers Westminster business along with issues in the Scottish and Welsh Parliaments, and the Scottish Churches Committee
Producing briefing papers and information about current issues and Parliamentary agendas, including the Monthly Matrix which details the progress of legislation and any current consultations or inquiries
Hosting roundtable discussions for SPCO partners to explore together issues in more depth
Our principles
We work through principles of relationship, representation, and communication:
Relationship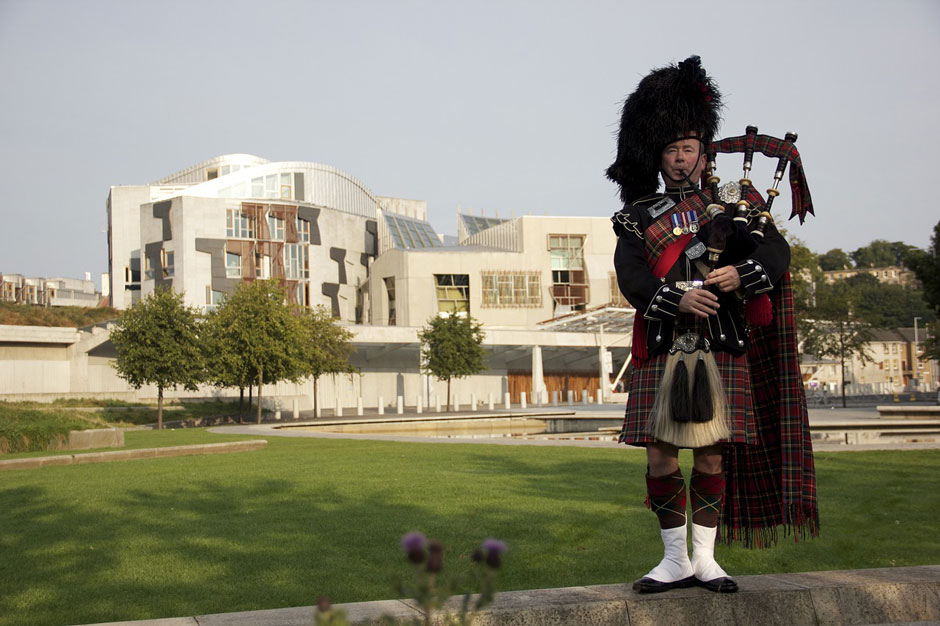 The Scottish Churches Parliamentary Office exists to create space for ecumenical fellowship and encounter for Parliamentary and Political affairs in Scotland. It does this by:
Offering support to Church leaders in meetings with politicians and senior civil servants
Building and sustaining relationships with political and parliamentary figures and civil servants
Arranging opportunities for meeting and exchanging ideas
Communicating and keeping partners and stakeholders up-to-date with news on political issues of interest
Representation
The Scottish Churches Parliamentary Office exists to facilitate and enable Scottish Churches to speak on legislation and political developments. It does this by:
Listening and responding to the views of the SCPO partners and network
Commissioning research, preparing briefings and offering analysis
Convening meetings of interested parties and sharing ideas
Communication
The Scottish Churches Parliamentary Office exists to share news of parliamentary and political developments in a timely manner to the right people in the Churches.
How we're organised
The Church of Scotland appoints a staff member with responsibility for parliamentary and political affairs. This person will hold the designation of the Scottish Churches Parliamentary Officer.
This person will be responsible for ensuring the delivery of the Scottish Churches Parliamentary Office Outcomes and Activities. They also maintain the longstanding legacy of having a single person who can act as a public face and first point of contact for ecumenical parliamentary engagement.
Scottish Churches who employ staff with remits for parliamentary engagement are invited to work in close partnership with the Scottish Churches Parliamentary Office.
The SCPO is supported by a Co-ordination Group, which consists of a representative from each of the Churches who employ staff working on Parliamentary issues in Scotland (currently the Catholic Church, Quakers in Scotland, Salvation Army Scotland Office and the Church of Scotland) or who contribute more than £500 per year to the Church of Scotland for the work of the Scottish Churches Parliamentary Office (additional members: Methodist Church, United Reformed Church, United Free Church, Baptist Union, Scottish Episcopal Church).
Our people
Our story
The Scottish Churches Parliamentary Office (SCPO) was set up in 1999 as a response to the decision to re-establish the Scottish Parliament. Its vision was to build a fruitful relationship between the Churches in Scotland and the new Parliament, and to help them relate and respond effectively in the political process.
Prior to devolution in 1999, Churches in Scotland played an important role in the discussions around constitutional reform. When the Scotland Act 1998 declared, "There shall be a Scottish Parliament," it marked the beginning of a new era in Scottish politics and the Churches wanted to continue their commitment to the common good in the public square.
When the new Scottish Parliament met in 1999 until 2004, its meetings took place at the General Assembly Hall of the Church of Scotland on the Mound in Edinburgh.
Today we maintain a broad overview of Parliamentary developments at Holyrood as well as at Wesminster on subjects of interest and concern to Scottish Churches.
In partnership with other faith communities, the SCPO helped to establish "Time for Reflection" – the weekly Parliamentary slot in which representatives of Scotland's religion and belief communities offer a reflective "Thought for the Day". Graham Blount, our first Parliamentary Officer, gave the very first "Time for Reflection" in October 1999.
Our Partners
The Scottish Churches Parliamentary Office (SCPO) is an ecumenical partnership between the Churches in Scotland and is organised by the Church of Scotland. The Scottish Churches and Christian organisations that pray, meet, discuss and work together on parliamentary and political issues are:
SCPO briefings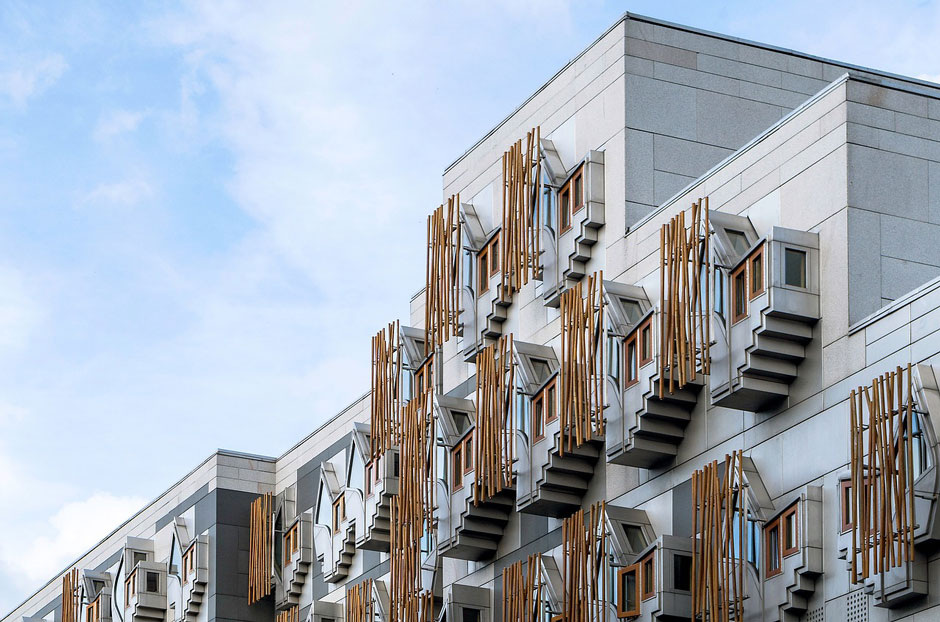 We are asked by our partners to research and prepare policy briefing papers, usually designed to inform church decision-making bodies about new topics to help them come to a position.
Our briefings aim to be factual and impartial; any opinions which they contain are designed to share ideas and to facilitate understanding. They do not represent any 'official' view of the Scottish Churches or of the SCPO.
Contact Us
Email: David Bradwell, Scottish Churches Parliamentary Officer, dbradwell@churchofscotland.org.uk
Scottish Churches Parliamentary Office
121 George Street, Edinburgh, EH2 4YN
Scottish Churches Parliamentary Office is administered by the Church of Scotland, Scottish Charity Number SC011353