Committee to Nominate the Moderator is now open to recommendations
The Committee to nominate the Moderator is now accepting recommendations for the person who will be nominated as Moderator of the General Assembly in May 2024.
After moderating the business of the General Assembly, the Moderator acts as the Church's ambassador during the following year, visiting presbyteries, meeting and encouraging Church people in a variety of settings, and representing the Church at public events.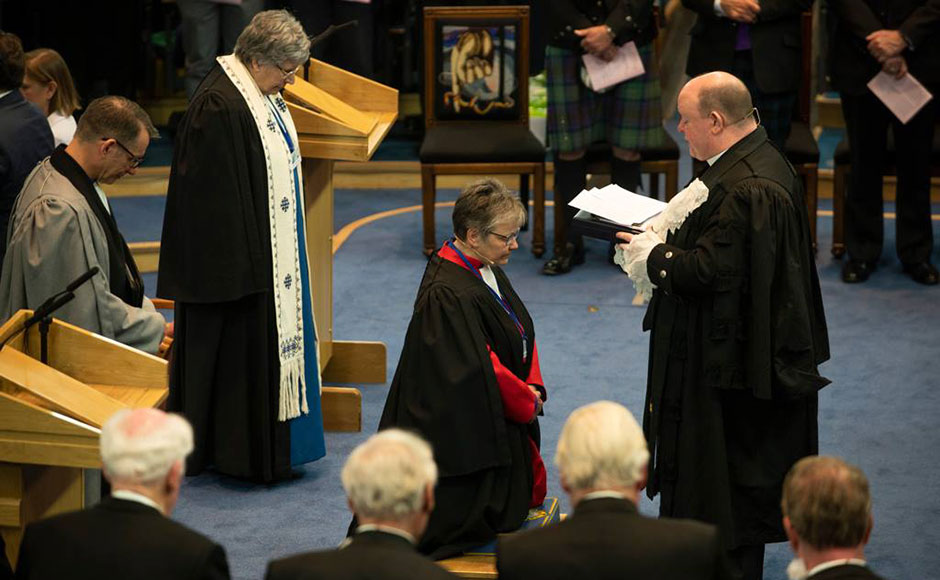 The Moderator will serve for a year, completing their term on the opening day of the 2025 General Assembly.
Any member of the Church of Scotland can recommend a minister, an elder or a deacon for consideration by the committee using the 2023 recommendation form.
Very Rev Dr Iain Greenshields, who served as Moderator from 2022-2023, is convener of the Committee to nominate the Moderator.
Dr Greenshields said he was looking forward to working with the committee to review a wide range of suggested nominees.
"The committee is ready to look at recommendations and to discern where God is leading us," he said. "So I am inviting people across the whole of the Church of Scotland to pray and reflect on whether God is guiding them to offer a name for consideration.
"The committee is entirely open and we are all keen to see a whole range of names that will come to us – possibly some familiar names, as well as others whose names are less well known.
"I hope members throughout the Kirk will think deeply about the people they know who have the ability to inspire, encourage and lead. I encourage everyone to respond to this invitation.
"We all know that the Church is rising up to meet some tremendous challenges as well as reaching out for the many opportunities for new growth. We need the right person to lead us as we move forward in faith."
Completed forms should be returned to Nicola Nicholls at NNicholls@churchofscotland.org.uk by Monday 21 August 2023. The consent of the person being recommended needs to be obtained before the form is submitted. The committee asks that there is only one form submitted for each recommendee.
The Moderator of the General Assembly is a full-time role and is based in Edinburgh during their time of service. This is not a salaried role but consideration of financial support during the term of office will be given on an individual basis.
Please give this request your prayerful consideration. Do you know someone who would have the gifts and experience to fulfil this calling? If you do, download the form and make a recommendation.
Fill out the Moderator of the General Assembly Recommendation Form.