The Assembly Trustees
The Assembly Trustees body was established in 2019 after the Special Commission concluded that the existing structures could not deliver the radical changes needed by the Church.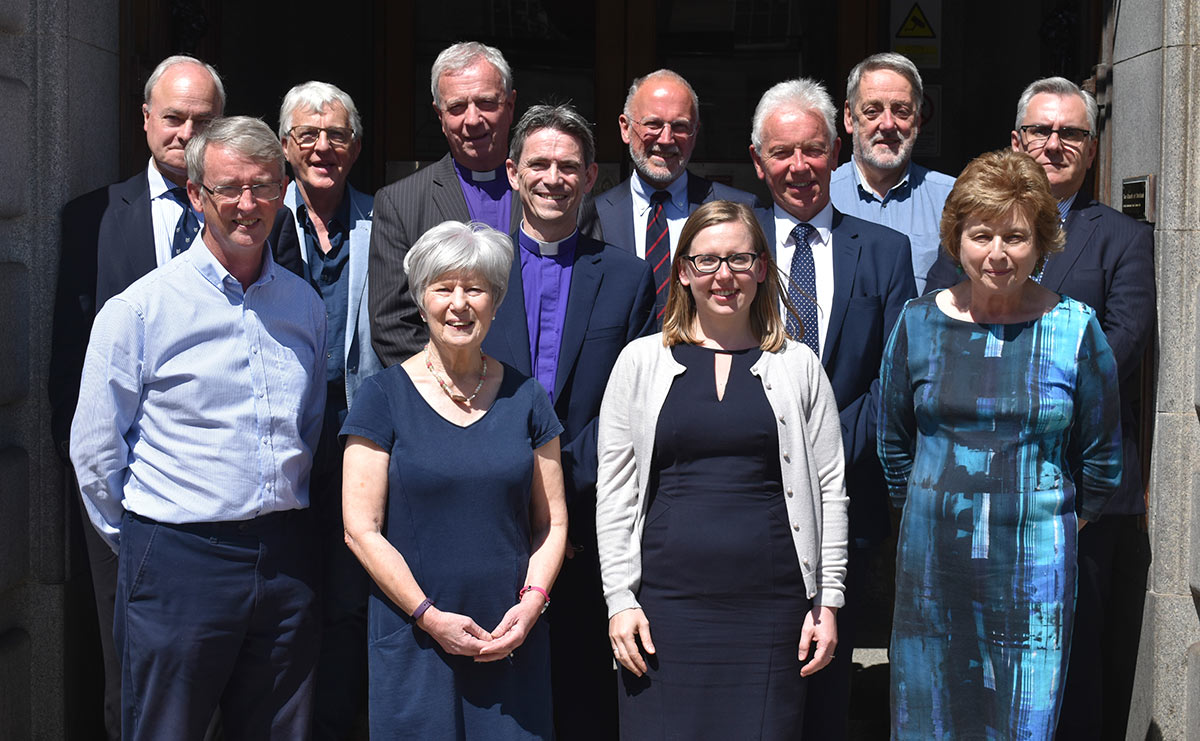 The new trustee body is more powerful than the Council of Assembly, it will have greater transparency and accountability and will answer to the General Assembly.
Members will serve for three, two and one-year terms to ensure continuity as well as change.
The Trustees
Commissioners at the General Assembly 2019 agreed on the following list of trustees who began their terms in June:
Professor Brian Ashcroft
Emeritus Professor in Economics and previously Director and Policy Director of the Fraser of Allander Institute at the University of Strathclyde, Fellow of the Royal Society of Edinburgh
Sandra Carter
Elder, formerly CEO Voluntary Action Fund and Trustee of Faith in Older People, now developing responses to ageing in local faith communities, Chair of Faith in Community Scotland
Very Rev Dr John Chalmers (convener)
Parish minister, Principal Clerk, Moderator, Convener of World Mission Council
Rev Dr George Cowie
Previously served as a parish minister and is now Clerk to the Presbytery of Glasgow
Jamie Lockhart
Former chair, YMCA Scotland; involved in the development of Edinburgh Campus Ministry; professional expertise in small business/start-ups
Dr Gary MacFarlane MBE
Elder and Finance Convenor at Chryston Parish Church, and provides voluntary support to Church building projects through Designed to Succeed
James McNeill
Elder, Special Commission on Structural Reform, expertise in charity law and experience in various charitable organisations
Norma Rolls (vice convener)
Session Clerk (Palmerston Place Church). Former Head of The Mary Erskine School and Director of ICT at Erskine Stewart's Melville Schools. Formerly Convener of the Governance Group of the Council of Assembly
Rev Anikó Schuetz Bradwell
Parish minister in East Lothian, worked internationally with ecumenical organisations, the Church and Society Council, served on the Ecumenical Relations Committee and the World Mission Council, and represented the Church of Scotland at the WCRC
Rev Fiona Smith
Former lawyer, later called to ministry and now serves as Convener of the General Assembly Business Committee as well as in parish ministry at Ness Bank Church in Inverness
Very Rev Professor Iain Torrance
President Princeton Theological Seminary, Pro-Chancellor University of Aberdeen, Moderator, Convener of Theological Form
Raymond Young
An architect who helped create innovative approaches to community housing development in Glasgow, Raymond is currently Chair of the General Trustees.
David Watt
Elder, Chartered Accountant with experience in services to publicly-funded and not-for-profit organisations, formerly convener of the Council of Assembly finance group
Alan Campbell CBE
Elder, Chief Executive Aberdeenshire Council and Grampian Regional Council, Chair of the future of Fisheries Management in Scotland, member of Accounts Commission
Reform in the Church of Scotland