Thy Kingdom Come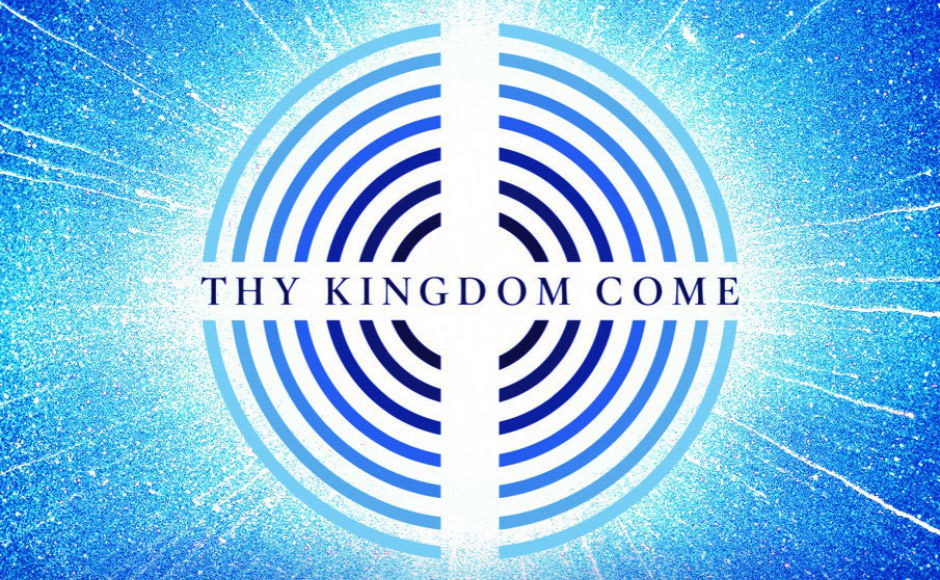 Thy Kingdom Come is a global prayer movement that invites Christians around the world to pray for more people to come to know Jesus. For 2021, the event will be held online from Ascension Day on 13 May until Pentecost Sunday on 23 May.
This year we are all encouraged to pray for five people that they might come to know the love and blessings of God.
Free materials that include a PrayerJournal written by the Archbishop of York Stephen Cottrell, a family adventure map and videos for all ages are available on theThy Kingdom Come website. Congregations are encouraged to use and adapt these materials.
The Moderator of the General Assembly, Rt Rev Dr Martin Fair, is encouraging everyone to take part this year and hassent a letter inviting congregations to embrace the event.
Inspiration for Churches
Thy Kingdom Come will be sharing five ways churches can get involved in 2021. This includes thevirtual 'Upper Room' resource – inspired by the book of Acts, Outdoor Pentecost Service outline, prayer walking, hosting a Cheeky Pandas family service or using anyone of the range of digital resources TKC has produced.
Activities for all ages
This year, video series have been produced for children (Cheeky Pandas), young adults, and adults. Families can also participate in the Digital Family Prayer Adventure and 2021 Prayer Journal.
For young children: Cheeky Pandas
Thy Kingdom Come has partnered with the Cheeky Pandas to create a fun-filled 11-part video series with songs, animated stories, prayer and interviews with special guests. Each episode focuses on a daily theme of Thy Kingdom Come, including'Jesus', 'Sorry', 'Thanks' & 'Praise' and feature special guests including Bear Grylls, Nicky Gumbel, Ps Agu & Sola Irukwu, and Gemma Hunt.
A daily activity pack accompanies each episode and includes crafts, games, a Bible reading, and prayers.
A Cheeky Pandas Bake Off competition will run until 26 April for young amateur bakers and creatives. Five runners ups to win prizes and will be judged by former Bake Off contestant Martha Collinson.
More information, including songs, resources and episode release dates are available on the Thy Kingdom Come website.
For young people: Youth reflections
TKC has teamed up with the Archbishop of York's Youth Trust to produce 11 video youth reflections, based on the daily themes of Thy Kingdom Come, from young influential Christians across different spheres of influence.
Contributors include Guvna B (Rapper and Author); Jamie Jones-Buchanan (former professional Rugby League player), Pippa Baker (Catholic Charismatic Renewal); Joshua Luke Smith (Spoken Word Artist) and Elle Limebear (Worship Leader).
Alongside each video there is a discussion plan – designed to explore the topic in greater depth - suitable for use in schools, colleges, youth groups and at home.
Young people can also take part in an Escape Room experience, which will be available in time for Thy Kingdom Come.
For adults
Eleven videos have been produced and include a range of voices from Archbishop Angaelos to Bishop Rose Hudson Wilkin, hidden heroes and front line workers of the pandemic to the Methodist Youth president and climate activist, Phoebe Parkin. These will be featured on the award-winning TKC app, which will be available early May (also available in eight different languages.) These videos will also air on TBN UK and God TV UK in the coming months.
Free resources
Free resources are available to download from the Thy Kingdom Come website or order from cpo.org. Please note that although the resources themselves are free, postage and packaging costs will apply to those that are ordered from cpo.org. the Thy Kingdom Come website.
Prayer Journal
Pray for five of your family and friends and join a wave of prayer happening all over the world. Use this journal to sketch and scribble your thoughts, prayers and any answers as you go through the eleven days.