Thy Kingdom Come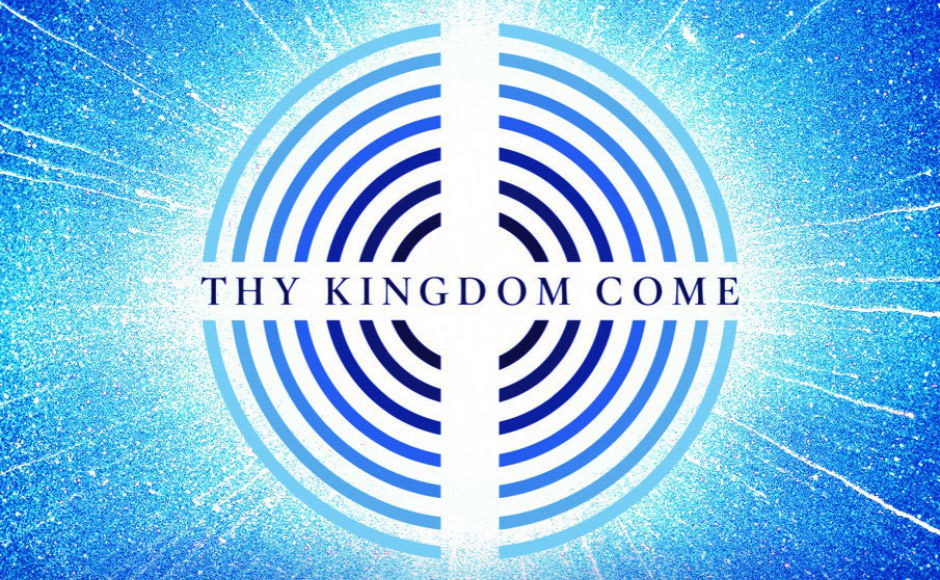 Thy Kingdom Come is a global prayer movement that calls on Christians of all denominations to join together in prayer from Ascension to Pentecost.
Rt Rev Dr Martin Fair, Moderator of the General Assembly of the Church of Scotland, joined the Scottish Church Leaders Forum in encouraging everyone to take part in Thy Kingdom Come, which ran from 21-31 May 2020.
"I'm delighted to commend Thy Kingdom Come," Dr Fair said. "I'm really looking forward to it on a personal level and I know in saying that I speak for many, both in the Church of Scotland and from all of the churches across Scotland.
"It gives us a wonderful opportunity to celebrate our togetherness as Christians and, as the movement has become more global, to celebrate that we are part of a worldwide family."
This year, the global prayer movement launched on 21 May with a specially made video featuring a wide range of church leaders including the Moderator, who delivered the closing blessing.
Since the call to prayer and evangelism was initiated by Church of England Archbishops Justin Welby and John Sentamu four years ago, it has grown to include more than two million Christians from 65 different denominations and traditions in 90% of countries worldwide.
For 2020 Thy Kingdom Come was radically reshaped to ensure we can all take part no matter what restrictions each of us faces due to the COVID-19 health crisis.
New resources were specially created to enable churches, families and individuals to pray and worship in their homes, while following social distancing guidelines.
And for the first time, Christians were not only encouraged to pray for others to know the love of Christ, but to also practically demonstrate their love and care during the 11 days by taking action through the 'Prayer and Care initiative.'
For families, the Digital Family Prayer Adventure Map offers children and young people a way to explore prayer in a fun way as you grow in faith together as a family.

The map is full of activities based on the daily themes of Thy Kingdom Come and comes to life through an augmented reality app with bonus digital content.
This includes Bible story animations and video reflections from well-known Christians including Archbishop Justin Welby; CBeebies' presenter Gemma Hunt; Guvna B; Eye Can Talk author Jonathan Bryan; author of the Jesus Storybook Bible, Sally Lloyd Jones; and storyteller Philip Glassborow.
The campaign also relaunched its award-winning app, which enabled anyone with a smartphone to access the content and journey through the 11 days of prayer. The app has been translated into eight languages and last year was downloaded in almost 100 countries worldwide.

In a video message, Archbishop Justin Welby reflected on this year's changes due to COVID-19. He said:

'It seems we are having to reinvent everything this year. Thy Kingdom Come, which is normally a time of gathering and of being together, is now to be done at home. Well, praise God. That's where the church began - in people's homes, in people's houses and where in many parts of the world it still happens.
'Let us regain our confidence as we pray between Ascension and Pentecost this year, praying for the coming of the Spirit that all may know that Jesus Christ is risen, that Jesus Christ is Lord, and in His life and love, there is hope and peace, and call and purpose. May God bless you in your times of prayer, may you know His living presence in your home. Amen.'

The Archbishop of York, John Sentamu, who started the movement with Archbishop Justin, said:
'As we pray "Thy Kingdom Come"– for the fifth year as a nationwide and now worldwide season of prayer for people to come to a living faith in Jesus Christ, again I am bringing my "five" to God – the five for whom I am praying that they will know the abundant life that is in Jesus Christ. It has been a joy each year to see friends encountering Jesus Christ and beginning a new life.

'This year, because of COVID-19, so many people are searching for meaning and hope, as well as discovering afresh the importance of real, self-sacrificial love. May the Holy Spirit equip us all to share that love, and to speak of Jesus Christ, and of the love of God our Father. Come, Holy Spirit!'
Invitation to join Thy Kingdom Come
The Very Rev Dr Martin Fair's invitation to join Thy Kingdom Come.
Prayer Journal
Pray for five of your family and friends and join a wave of prayer happening all over the world. Use this journal to sketch and scribble your thoughts, prayers and any answers as you go through the eleven days.
Thigeadh Do Rìoghachd
Bi ag ùrnaigh airson còigear ded theaglach is charaidean, agus bi nad phàirt de shuaile ùrnaigh a tha a' gabhail àite air feadh an t-saoghail. Cleachd an leabharlatha seo airson do smuaintean, d' ùrnaighean 's na freagairtean a gheibh thu, a chur sìos air pàipear tron aon latha deug seo.