Prayer
Prayer is the foundation for our relationship with God and we offer a wide range of prayer resources to support individuals, churches and communities.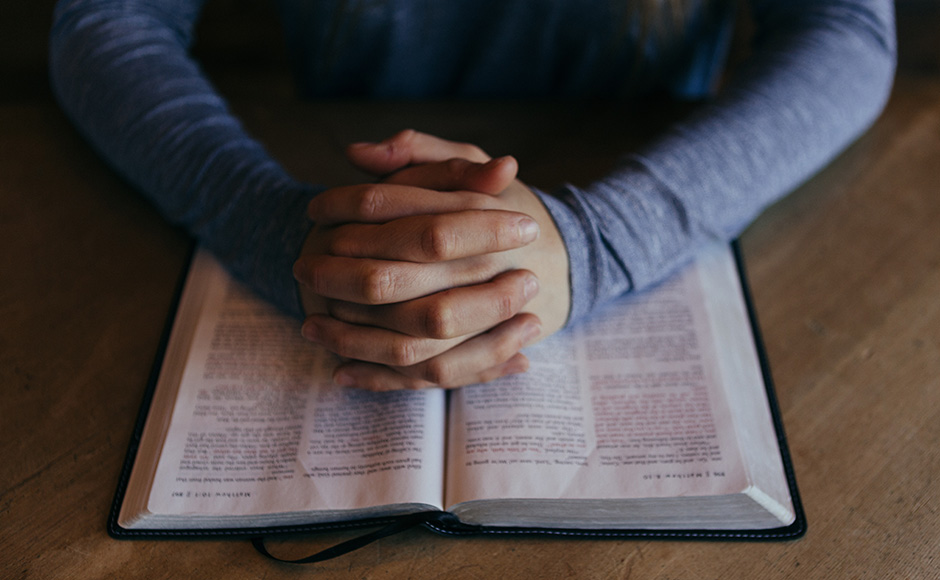 Prayers in challenging times
We are facing difficult times, as we manage the challenges of the COVID-19/coronavirus pandemic and lockdown, as well as divisions over Brexit and our changing position within Europe and beyond. Now, the comfort and strength we draw from prayer is more important than ever, and with churches closed for public services, we are all having to adapt our worship.
Our prayer and worship during COVID-19 page includes prayers, sermons, support and resources to help you continue to worship during these unprecedented times.
Our worship during Brexit page offers ideas and material to support respectful dialogue and healing the divisions within our communities.
We have also created a series of prayers designed for congregations and communities seeking to "come together" in prayer and reflection. Churches Together in Britain and Ireland have also written a selection of prayers about Brexit which you can download and use for reflection.
Thy Kingdom Come
Thy Kingdom Come is a global prayer movement that invites Christians around the world to pray for more people to come to know Jesus. For 2020 Rt Rev Dr Martin Fair, Moderator of the General Assembly of the Church of Scotland, joined the Scottish Church Leaders Forum in encouraging everyone to take part in Thy Kingdom Come, from 21-31 May 2020. Dr Fair says, "It gives us a wonderful opportunity to celebrate our togetherness as Christians and, as the movement has become more global, to celebrate that we are part of a worldwide family."
For 2020, Thy Kingdom Come has been radically reshaped to ensure we can all take part no matter what restrictions each of us faces due to the COVID-19 health crisis.
Conversations in Prayer
This Conversations in Prayer booklet is designed to support and deepen your connection to prayer and can be used in small groups. You can also download the Conversations in Prayer handout
Days of Prayer
The Church of Scotland encourages observance of the World Day of Prayer on the first Friday of March as well as other prayer events year round.
Prayer resources
The following resources are available for download as PDF files: