Worship in Scots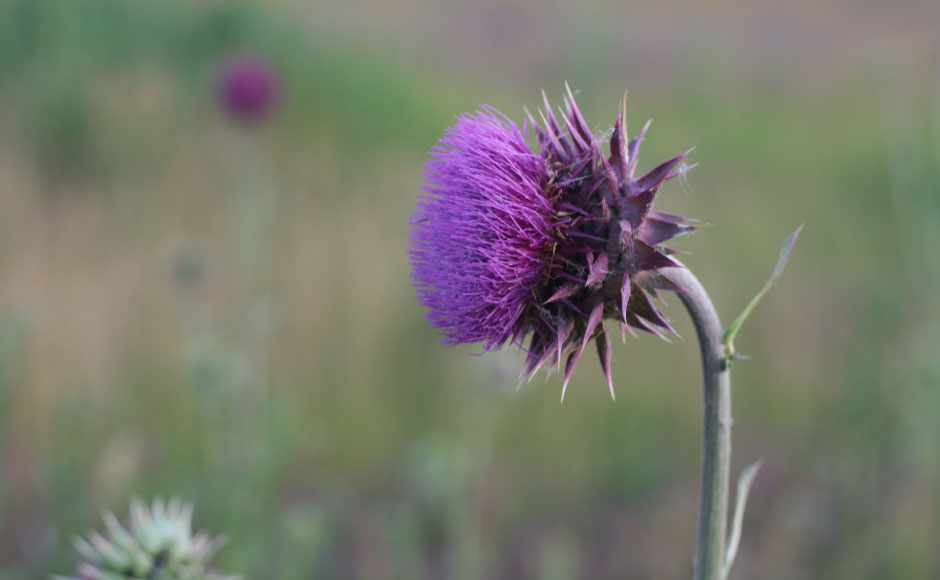 The Church's Scots Language in Worship Group produces a wide range of worship resources in Scots language, which include reflections, poems, prayers, songs and drama.
They are suitable for private devotions, Scots Language Services and bi-lingual worship, and cover:
The Kirk's Ear - Scots i the Kirk series for Advent, Christmas, Lent, Easter, Pentecost and other times of the year
Wurship Ouk bi Ouk - Metrical psalms, hymns, prayers and words for worship
Scots Sacraments - Holy Baptism and The Lord's Supper
New Testament readings in Scots
The Scots Language Centre provides weekly readings from the New Testament in Scots translated by William Lorrimer and read by Tom Fleming. You can listen to the current reading at its website www.scotslanguage.com.
Some publications
As there is no Scots version of Scripture to compare with W. L. Lorimer's, his approach to spelling is allowed to influence the presentation of all the documents in these pages, for it is believed that for those drawing material together from various sources it will be helpful to have a broadly consistent starting point. Below is a list, in chronological order of publication, of various books which may be found useful.
Year
Publication
Author
Location
1877
The Psalms: frae Hebrew intil Scottis
P. Hately Waddell
Edinburgh/Glasgow
1879
Isaiah: frae Hebrew intil Scottis
P. Hately Waddell
Edinburgh/Glasgow
1897
A Compendious Book of Godly and Spiritual Songs (The Gude and Godlie Ballatis)
Scottish Text Society
Edinburgh
c1900
Sacred Scotch Solos
Alexander Halliday
Glasgow
1901
The New Testament in Braid Scots
William Wye Smith
Paisley
1910
Sermons in Braid Scots

David Gibb Mitchell

1913
Of the Imitation of Christ by Thomas a Kempis
Henry P. Cameron
Paisley
1915
Wylins Fae My Wallet
George Abel
Paisley
1917
The Kirk i' the Clachan
David Gibb Mitchell
1917
The Wyse-Sayin's o' Solomon: The Proverbs rendered in Scots
T. Whyte Paterson
Paisley
1921
Genesis in Scots
Henry P. Cameron
Paisley
1928
Psalms in Braid Scots
T. T. Alexander
Leith

1932

Poems - Scots and English

W. D. Cocker
Glasgow
c1950
Atween the Gloamin and the Mirk
Ivo Macnaughton Clark
Brechin
1959
George Buchannan's Jephtha and the Baptist translatit frae Latin in Scots
Robert Garioch Sutherland
Edinburgh
1979
The Buik o Ruth and Ither Wark in Lallans
Alex. S. Borrowman
Edinburgh
1983
The New Testament in Scots
William Laughton Lorimer
Edinburgh
1985
A Scots Gospel
Jamie Stuart
Edinburgh
1989
A History of the Scots Bible (with selected texts)
Graham Tulloch
Aberdeen
1989
By the Shores o' Galilee
Robert Stephen
Peterhead
1991
In the Beginning
Robert Stephen
Peterhead
1997
A Glasgow Bible
Jamie Stuart
Edinburgh
2001
Eight Early Scottish Carols
Kenneth Elliot
Glasgow
2010
The Bible in Plain Scots: 1 Genesis
G. Falconer & R. G. Arthur
Cambridge Ontario
2010
The Bible in Plain Scots: 2 Exodus
G. Falconer & R. G. Arthur
Cambridge Ontario
2012
The Doric New Testament
Gordon M Hay
Longside
2013
Scots Worship
Lent, Holy Week & Easter
David D Ogston
Edinburgh
2014
Scots Worship
Advent, Christmas & Epiphany
David D Ogston
Edinburgh