Featured items
Scotland's religious leaders meet to share their hopes for the Christian community - See more at: http://www.churchofscotland.org.uk/news_and_events/news/2013/three_of_scotlands_leading_religious_figures#sthash.81jYXjD6.dpuf
What's new?
Today the Moderator of the General Assembly, Rt Rev Lorna Hood, met with the Muslim Council of Scotland
The Moderator of the General Assembly of the Church of Scotland met with the Archbishop of Canterbury on the fourth day of her London visit.
At a free event on Tuesday December 3 at 6pm in the Scottish Storytelling Centre on the High Street, Edinburgh, Donald Smith will introduce his new book about religion, culture and the future of Scotland.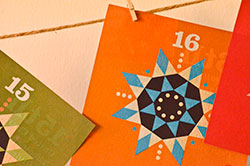 Sunday 1 December is World AIDS Day, an opportunity for people worldwide to unite in the fight against HIV.
Featured
The Committee is seeking comments upon a draft Overture.
The Church is looking to recruit for a number of roles across Scotland. These roles range from family/ youth/ outreach workers to more traditional Parish Assistant positions and are in both rural and urban settings.