General Assembly
The General Assembly is a significant annual event in the Church of Scotland calendar. Throughout the week, commissioners to the General Assembly examine its work and laws and make decisions that affect the future of the Church.
People enjoy watching the proceedings for the passionate debates, special guests, festivities and large-scale worship.
The 2019 General Assembly is held in the General Assembly Hall on the Mound in Edinburgh. It opened on Saturday 18 May and will close on Friday 24 May. The public gallery is open for members of the public who wish to watch the Assembly.
Convener speeches can be downloaded and read on the Speeches and additional documents section.
Read the General Assembly publications online
You can find the following documents on the GA Publications website: Assembly Reports (Blue Book), Order of Proceedings, Annual Report and Accounts, Assembly Papers, and Remits Booklet.
Moderator of the General Assembly 2019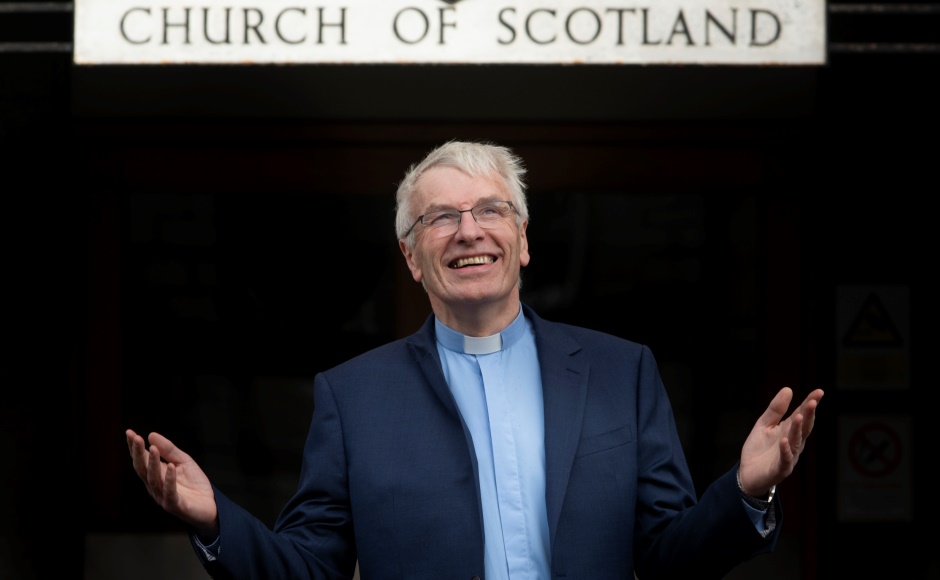 A Stirling University economics graduate who spent three years living out of a car in Zambia is the newly appointed Moderator of the Church of Scotland's General Assembly for 2019.
Rev Colin Sinclair, who is the minister for Palmerston Place Church in Edinburgh, begins his year-long role of ambassador for the Church of Scotland in May 2019 at the General Assembly, succeeding the 2018-19 Moderator Rt Rev Susan Brown.
Lord High Commissioner
The Queen has re-appointed the Duke of Buccleuch and Queensberry as the Lord High Commissioner to the General Assembly in 2019.
Guide to the General Assembly
Who attends the General Assembly? What are deliverances, motions and overtures? Explore our Guide to the General Assembly for more information about terminology, history and procedures.
Laws of the Church of Scotland
Visit our Church Law section for more information about the Acts, Regulations, and Constitution of the Church of Scotland, and the Barrier Act.
Get involved