Nomination Committee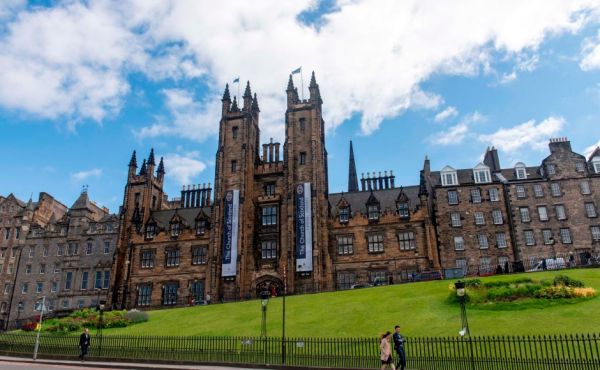 The Nomination Committee is tasked with identifying members, elders, deacons, and ministers with particular skills and experience for serving on an agency of the Church. The Committee then recommends those names to the General Assembly. The Assembly has the power to accept or reject these nominations.
The Committee's task is to identify people whose skills and experience will be of particular use to a given area of work. It also seeks to maintain age and gender balance and a fair geographical representation.
Proposing individuals for appointment
There are many people with the necessary skills and commitment and your assistance as a member of the Church is warmly invited.
Any queries on the nomination process should be emailed to nominations@churchofscotland.org.uk
Information for potential members
The Nomination Committee considers membership to the following Standing Committees:
Nomination Process to Legal Bodies
For the process of nominating to legal bodies, please contact the Office of the General Assembly at the Church offices in Edinburgh. The bodies concerned are the following:
Appeals Committee of the Commission of Assembly
Judicial Commission
Judicial Panel
Ministries Appeal Panel
Mission Plan Review Group
Discipline Tribunal/Presbyterial Commission
Safeguarding Appeal Panel
From June 2018 onwards, the Legal Questions Committee ( LQC ) will be asked to draw up a list of people whom it considers suitably qualified to serve on each of the bodies involved. If any forms are submitted through the wider nomination process, these will be passed directly to the Convener of LQC for consideration as to suitability.
The Nomination Committee will receive a list of names at its January meeting as agreed by representatives of the Nomination Committee, the LQC , the Principal Clerk, and the Solicitor. The Committee will then approve the list, subject to discussion, confident that it came to the Committee with the degree of independent scrutiny required. For the avoidance of doubt, the Nomination Committee will not receive any names other than those actually being put forward for nomination. The names will then be passed to the General Assembly in the normal fashion for appointment.
Nominations to the Legal Questions Committee shall continue to be handled through the regular process of nomination for all other bodies in the Church.
Our membership
The Nomination Committee has a Convener, Julie Rennick; a Vice-Convener, Bill Wishart; and 18 members appointed by the General Assembly.
Contact for more information
If you require any further information about the Nomination Committee, please email nominations@churchofscotland.org.uk or on tel 0131 240 2229.
Meetings
The Nomination Committee usually meets twice a year, in August and January. Recommendations are reported directly to the General Assembly.