Additional income streams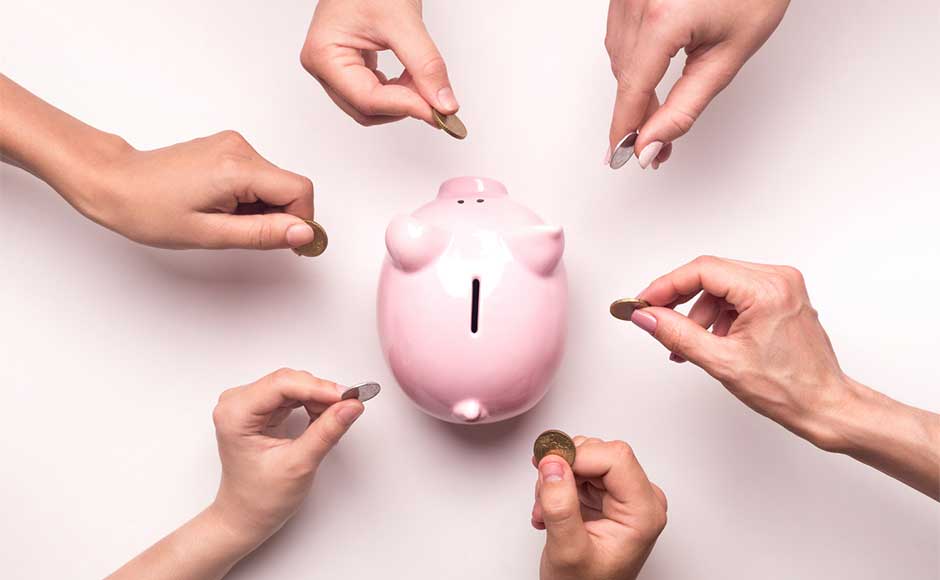 Suggestions for ways churches can increase their revenue.
Regular giving by congregation members is the most important way of raising money as a church. Having additional income streams can, however, help to create a more stable financial picture for congregations. The following are ideas for additional income streams for congregations.
Crowdfunding
Crowdfunding is a way to raise funds through the internet by appealing to many people to give a little each. If you are seeking funds, a profile for your project can be set up on a crowdfunding site such as JustGiving, Facebook fundraising or GoFundMe. You can then use social media, alongside traditional networks, to promote your fundraising. People give to a cause if they believe in it, so it is important to communicate well and promote effectively.
Events
Events promote fellowship and help reduce social isolation within a congregation and community, as well as providing an additional source of income. Successful events require careful planning and extensive marketing. Consider the following questions when planning a fundraising event:
Will this event be a one-off, or a recurring event? Recurring events often have lower overheads and benefit from word-of-mouth to attract more attendees.
What evidence do you have that this event is desired by the community? Ensure that the event will appeal to a wide audience.
How do you intend to market the event? Consider using press releases, posting on online events pages, posting on social media pages and asking community organisations to promote the event.
Do congregation members have particular skills you can use? Members of the congregation may be able to support an event through marketing, catering or providing specific skills.
Is there an opportunity to partner with other churches and organisations? This can spread the risk, share the workload, involve more community members and reach a wider audience.
Have you given people an opportunity to learn more about your work and to donate? Ensure that any event allows people to further engage with the work of the church.
Hall usage
Hall lets provide a regular source of income for many churches. Kirk sessions may wish to consider the following questions regarding hall usage:
If hall rents are set at a realistic level (please note that rent levels may rightly be influenced by the intended purpose of the activity)
Whether or not the right balance is being struck between generating income from lets and the availability and use of hall space for the congregation's core purposes (i.e., more direct mission and community engagement)
If the hall space is fit for purpose, or if additional renovations could make it more appealing to potential users
You may be interested to watch the third Chalmers Lecture 2019, which considers this matter in more depth.
Investments
The Church of Scotland Investors Trust provides a simple way for churches to invest their funds. More information can be found on the Investors Trust page.
Almost 800 congregations hold balances in the Consolidated Fabric Fund. Income from the revenue fund can be used towards day-to-day maintenance costs, including insurance and heat or electricity. Our webinar on the Consolidated Fabric Fund can be viewed below.
Online shopping cashback
Platforms such as Easyfundraising and Give as you Live Online allow individuals to support charities when shopping online at a wide range of retailers. This involves registering with a platform which links to your online shopping. Shopping through these platforms results in a percentage contribution being made to the congregation as your chosen charity.
Register your congregation to participate:
Selling goods
If your church has physical goods it no longer needs, selling those goods online can be a way of giving those possessions new life. Facebook marketplace and eBay are both effective platforms for selling unwanted goods.
Facebook does not facilitate transactions, but provides a place for sellers to advertise their goods, leaving the details of any sales, such as the price, shipping and other logistics, to the buyer and seller.
eBay is a well-established online marketplace. To sell an item you must register for a selling account. You will be required to add a payment method for eBay selling fees or charges. Fee information can be found on their website.
Social enterprise
A social enterprise is a business that seeks to address a social justice problem using a market-based approach. Common examples in the church include community shops and cafes, though there are numerous examples of social enterprises across a range of industries. The following are the essential criteria that define a social enterprise:
It must be a trading enterprise with ideally more than 50% of its income coming from trading
The activity must have a social purpose over and above that of raising income
The beneficiaries must be the wider community and not just individuals or a particular group
There needs to be a recognised social enterprise legal structure which recognises community ownership and democratic control.
Once set up, a social enterprise must be self-sustaining, with any surplus profits being used to benefit the wider community. Setting up a social enterprise is a large undertaking, but can be a significant way to bring in regular income and revitalise a church's relationship with the surrounding community. A number of churches are engaging in social enterprise initiatives inspired by the Heart Edge movement whose website provides more information for those interested.
Trusts and grants
Trusts and grants can be a major source of financial support for churches undertaking capital and mission projects. The Church of Scotland has a number of grant-finding tools available to support congregations. Contact the stewardship team for more information or visit the dedicated Grants and Funding page.
SCVO's Funding Scotland website provides a directory of grant funding opportunities available for Scottish charities. Churches can also sign up to their local council's voluntary interfaces newsletter, which often includes local grant opportunities.
Whichever grant-making bodies you choose to contact, ensure that the specific criteria is addressed in your application. An early email or telephone call to the grant-giving body can save a lot of time and effort in the application process.
Contacts
Visit the Stewardship team page to find contact information for the stewardship consultant for your area.
Stewardship team: stewardship@churchofscotland.org.uk
Stewardship and finance team: sfadmin@churchofscotland.org.uk