Developing a legacy policy
Legacy information for office-bearers and congregations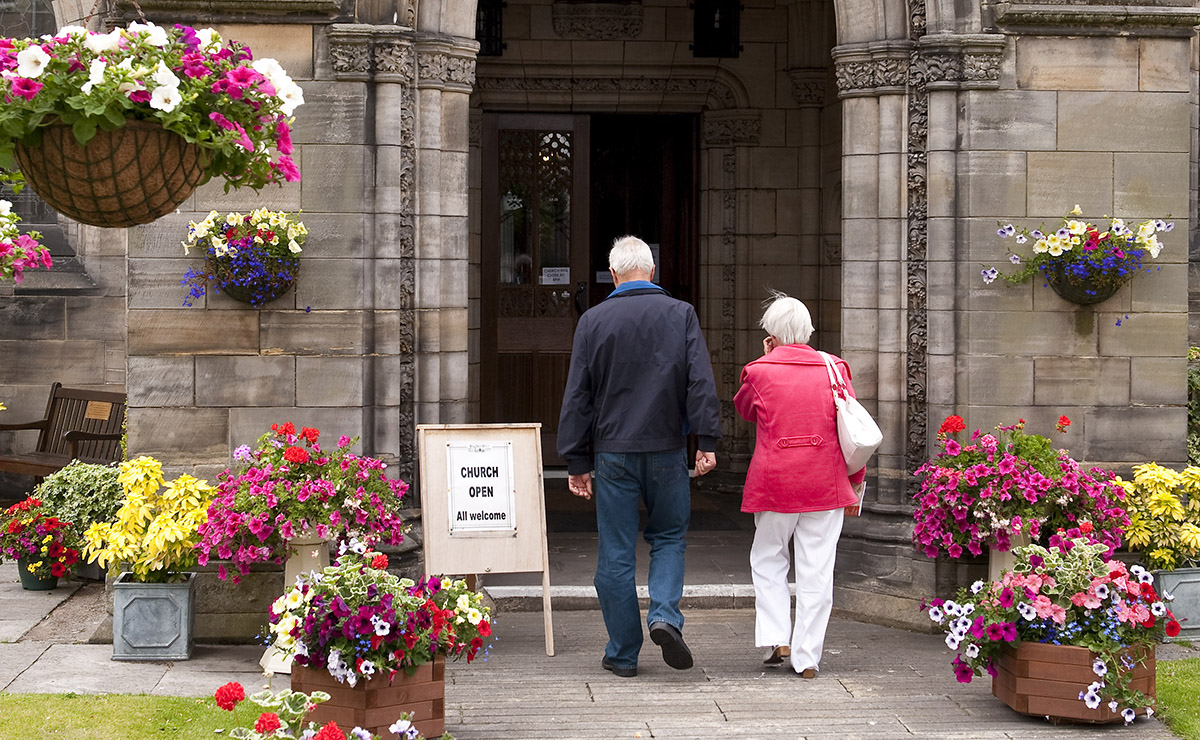 Does your congregation have a working policy on the use of legacies and gifts?
Consider the following questions:
When was it last reviewed?
Is it still meeting its purpose?
What decision-making process would be used for agreeing how to use such gifts if they are received?
Developing a policy
It can be helpful for congregations to take some time to agree a policy for the use of money received through gifts and legacies, and to review it periodically. The policy is simply an agreement of how money received in gifts and legacies will be spent. For example, you might agree that money not specifically given for a purpose will be used for projects which are mission orientated. Or the agreement might be to add, for a period, all such gifts to a refurbishment project which will enhance the congregation's ability to serve.
The story section of the legacy page gives more examples for you to consider.
Without an agreed policy it may become appealing to use gifts and legacies to reduce a deficit in the General Account. Ideally, this will be a considered decision taken regretfully at a time of absolute crisis.
If the congregation wants to be remembered in the Wills of members and friends, it is useful to demonstrate that gifts and legacies of any size are gratefully received and creatively put to use for the glory of God and the building up of God's Kingdom.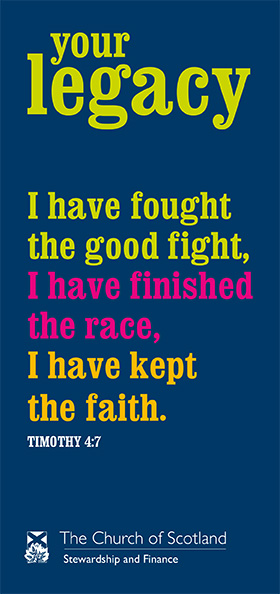 When formulating a policy, it could be useful to consider how you might use gifts of different sizes – e.g. £1,000, £10,000, £100,000.
You could also consider how you communicate the receipt and use of gifts to the congregation and how they might be celebrated, bearing in mind that sometimes donors wish to remain anonymous.
As you agree your policy ask God to grant the grace that the congregation might use the gifts people thoughtfully give with the maximum amount of creativity and gratitude.
Please note that Gift Aid cannot be claimed on legacies received.
Resources and ideas for promoting legacies
A Legacy Leaflet promoting this way of giving to the Church is available free of charge. Order from sfadmin@churchofscotland.org.uk
Your Stewardship Consultant is available to help you. Their service is free to congregations of the Church of Scotland. You can find your area consultant here.