Finance resources
On this page, you will find a selection of finance resources (e.g. checklists, forms, and advice) that will help your congregation prepare your annual accounts, claim committee expenses, complete the Annual Return Form from the Office of Scottish Charity Regulator (OSCR), and much more.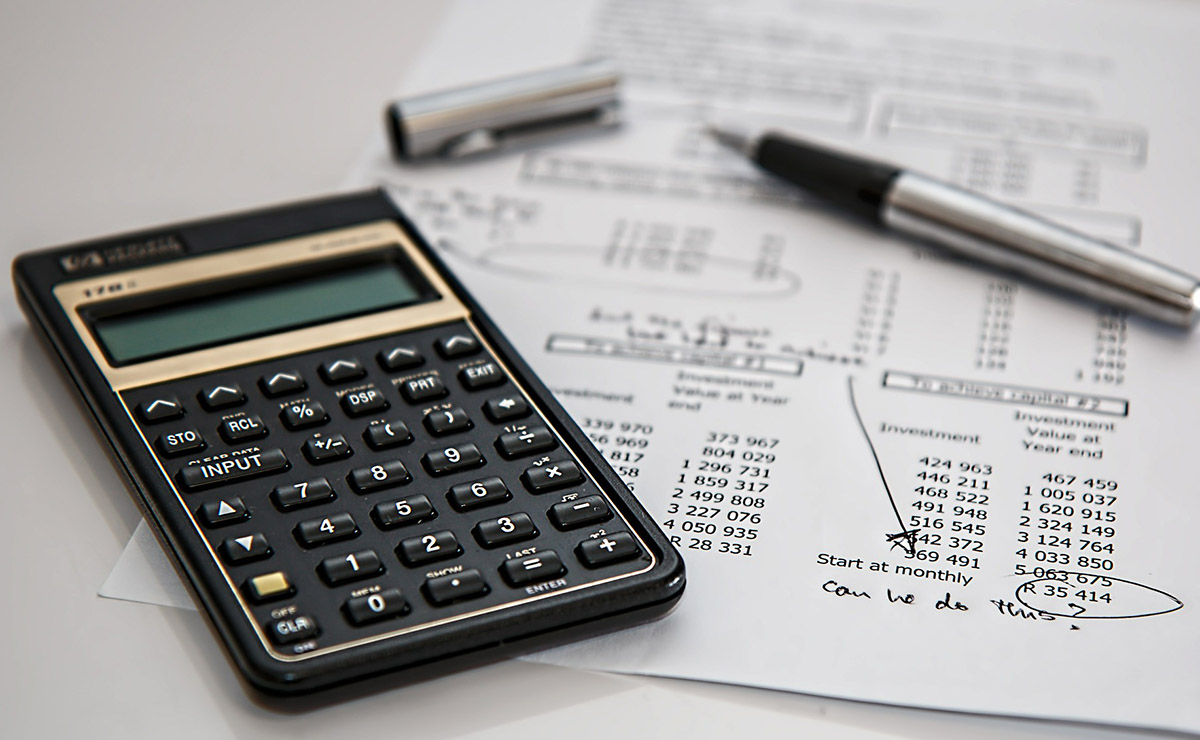 To view the resources, please click on the dropdown menu with the heading of your chosen resource.
Resources
The following guidance is available for congregations in the preparation of their annual accounts for forwarding on to the General Treasurer's Department.
Advice on preparation of accounts
In the event of independent examinations, please find some helpful checklists below.
The following sample accounts forms can be used for preparing annual accounts.
The following guidance provides detail of the practical steps to consider when there is a union of congregations.
Practical guidance for uniting congregations
The Office of the Scottish Charity Regulator (OSCR) issues an Annual Return Form to all Scottish Charities. The guidance below provides assistance for Treasurers or other OSCR contacts in completing the return.
Guidance for completion of OSCR returns
Please use the forms below for committee expenses.
The form below should be used by Trustees of the Unincorporated Entities.
Trustees of the Unincorporated Councils and Committees
Information about Gift Aid and the Gift Aid Small Donations Scheme
Below is guidance for churches that wish to use or find out more about internet banking
Internet banking guidance for congregational treasurers
What is Internet Banking?
Internet banking allows customers to conduct financial transactions on a secure website operated by their retail or virtual bank, credit union or building society. It is a system of banking in which customers can view their account details, pay bills, receive payments and transfer money by means of the Internet. You may also be able amend or cancel payments by regular standing order (dependent on which bank you use).
Is Internet Banking Appropriate for your Church situation?
The Charity Commission in its guidance on electronic banking has said that charities are justified in using internet banking if:
They can identify overall advantages for the charity in doing so;
They put in place adequate financial controls; and
They have, or can acquire, the necessary legal power
It goes on to say: "It is important that any decision to adopt electronic banking be made with the benefits and advantages to the charity in mind, It is not right to move to electronic banking just because it seems fashionable or because the charity's bank want it to change (the motive for this might be to help the bank reduce its own costs, rather than provide a better service for the charity)."
It is therefore crucial that there should continue to be a clear segregation of duties, to make sure that no one individual is able to control your resources. A number of financial institutions offer internet banking that allows this requirement to be met through a dual authorisation system. Some banks may charge for this facility.
Before applying to open an account it is advisable to confirm what information the institution requires to open an account e.g. CAF Bank requires personal details of every trustee of a charity. The Co-operative Bank requires personal details of a minimum of six trustees of a charity when it opens an account.
The best procedure to adopt to ensure dual authorisation is as follows:
Step 1: Someone, not necessarily a signatory, prepares the payment request electronically. A copy of the internet transaction could be printed off for your records
Step 2: A signatory of the account approves the payment - this may also be the person that prepares it
Step 3: A second signatory releases the payment providing that they are happy with it. If they are not they should seek documentary evidence. Once the payment has been checked and released a copy of the internet transaction could also be printed off at this stage to complete your records of the whole transaction
Once the payment has been checked and released a copy of the internet transaction could also be printed off at this stage to complete your records of the whole transaction
The Advantages and Disadvantages of Internet Banking
There are a number of advantages and disadvantages to using internet banking and it is important that you take these into account before deciding whether to use it for your church's account.
Advantages
It could potentially reduce item charges and postage due to the reduction in the number of cheques used
Banking can be done out of working hours in the evenings and weekends. Transactions can be carried out 24 hours a day, 7 days a week and are not restricted by bank opening times. This may be the main advantage for volunteer treasurers
The two signatories can initiate and authorise payments as required without needing to meet physically
You can instantly see what is happening with your money and do not have to wait for statements
Disadvantages
Some banking institutions may charge for the services of the bank
Your existing bank may not offer the necessary dual authorisation facility necessitating a change in provider
Internet banking requires a level of personal computer skills and some training may be necessary
The bank may require the signing of an indemnity that says the Church agrees to cover the bank for all costs and losses it sustains arising from the use of internet banking
It may not be as easy to deposit cash as it is with some High Street Banks, so these arrangements need to be established in advance
Computer Security
To ensure that the church's accounts are secure from external parties or any internal misuse it is necessary to look at your overall computer security. Here are some particular areas of concern that you should consider:
Pin Protection
It is essential that you protect your PIN. Memorise your PIN and destroy any written notification you have received. Never write down/record your PIN down, or store it on your mobile phone. Never share your PIN with anyone and do not allow anyone else to use your PIN
If you have difficulties remembering it change to something more memorable but ensure that it is not obvious or too simple - do not use dates of birth, consecutive digits etc
If you think someone has seen or learnt your PIN, change it immediately. Always check your statements regularly to keep track of your transactions and if you see an unfamiliar transaction contact your banking institution immediately
Password Protection
The longer your password is the better. Do not just use letters, but also use numbers or punctuation
Keep your password anonymous and avoid using personal information such as birth dates, names or any other personal information so no one can guess it
Passwords should be changed periodically - maybe every 6 months
Virus Protection
Use anti-virus and anti-spyware programs. Update them regularly to ensure they are at their highest level
Firewall
Log onto the internet through a firewall, a program or technical equipment minimising the risk or access to your computer via the internet. This will enable you to deal with queries permitted by you whilst filtering out any potentially dangerous data
Unknown Files and Emails
Only use well known and trustworthy internet websites
Do not download unknown files from the internet (especially those with an EXE extension)
Do not open emails from unknown senders or messages from suspicious names or containing suspicious contents. Delete them without opening them
Never respond to an email requesting your password, PIN or any personal information
Enhance your security
To ensure that you can detect unauthorised transactions you may wish to adopt a SMS/email message service which will let you know when transactions have been made on your account. Many banks offer this service