Lord Hodge praises "new and imaginative ways" the Church is serving communities
Published on 25 May 2023 2 minutes read
The Lord High Commissioner, Lord Hodge, praised the "new and imaginative ways" the Church is serving communities in his closing speech to the General Assembly of the Church of Scotland.
"When out and about I was struck by the energy of those engaged in local initiatives to improve people's lives and keep the Church active in the local community," he explained.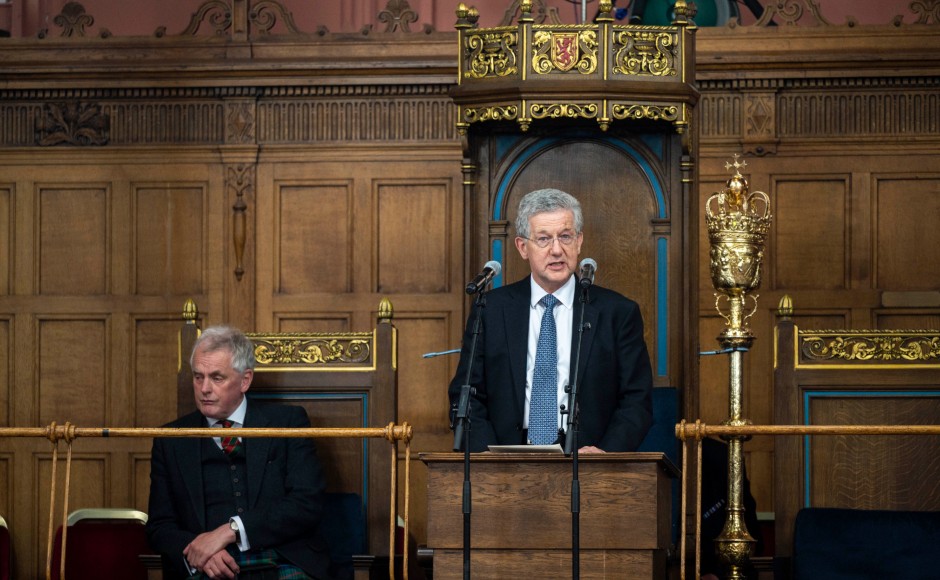 "The Moderator said 'the worship is over let the service begin'. From what we have seen, the service continues and is developing in new and imaginative ways."

Lord Hodge highlighted the "dignity and grace" with which debates were conducted and "differing views are held in good faith".

He also welcomed the Jewish-Christian Glossary and the importance of "healing misunderstanding which may have developed in the past".

During the week Lord Hodge, who has been in the role of Lord High Commissioner for the second year in a row, went to see people, places and projects across Scotland as the representative of His Majesty King Charles III.

He was particularly "heartened by the ecumenical spirit in the local communities meeting clergy from the Episcopal Church and the Catholic Church working together with Ministers of our Church."

Official visits included to the headquarters of the Girls' and Boys' Brigade, where Lord Hodge witnessed their "valuable" work and joked that here he "managed not to injure anyone with my erratic archery".

In Kirk Yetholm he walked part of the St Cutherbert's way and met members of the local clergy, then went to the 250th anniversary celebration of Kelso Old Church.
Another trip was to Huntlyburn House, which is the psychiatric unit of Borders General Hospital, where His Grace met staff and volunteers involved with a thereputic garden that is being developed.

Lord Hodge also travelled to St Andrews Church in Moffat which is being completely redeveloped to make it usable for the community.

At Traquair House, he met Mrs Catherine Maxwell Stuart, members of the clergy and the church warden at Traquair.

Lord Hodge closed by thanking those who have supported him throughout the week and wishing the Moderator well:

"Moderator, may you with your husband, Stuart, find success and spiritual rewards in representing the Church and implementing the decisions of this Assembly in your year in office."