Kirk calls for Government action on care sector pay to shore up strained system
Published on 24 May 2023 4 minutes read
Scotland's care system is under strain, the Church of Scotland's General Assembly has been warned, with a call for the Scottish Government to act now and to honour its commitment to invest in the workforce.
Presenting the Social Care Council report to the General Assembly in Edinburgh, Rev Thom Riddell, convener of CrossReach, the Church of Scotland's social care arm, said the latest impact report was "brimming with positivity" with stories of success from a number of different service areas.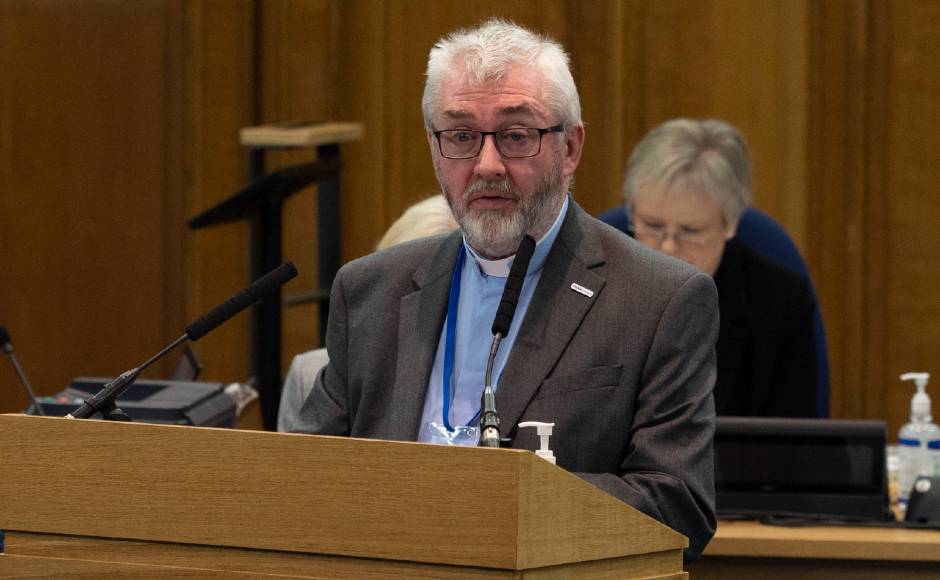 These included high levels of satisfaction from service users, CrossReach's contribution to the reduction of drugs deaths in Scotland, supporting children and young people to thrive and reach their full potential, and helping people living with dementia through initiatives such as its award-winning Heart for Art project.
"These are good news stories for CrossReach, but they are also good news stories for the whole of the Church of Scotland as it fulfils part of its own ministry and mission in in responding to human need by loving service," he said.
However, Mr Riddell went on to warn that staff shortages and inconsistencies in staffing are having an impact on the care and support provided.
"Recruitment and retention of a skilled, qualified and experienced workforce is key to delivering good quality support, but it has never been harder," he said.
"While we pay the best salaries that we can afford, many experienced social care staff have left for better paid jobs, forced to make difficult choices between supporting the people with whom they have made strong enabling relationships and the need to support their own families."
CrossReach had also been forced to make difficult choices about what care could be offered, and had often been forced to rely on expensive agency staff, which again had an impact on CrossReach's ability to budget and run its services sustainably.
This has contributed to CrossReach's staffing costs rising well above the 3.8% pay rise awarded by Government from April 2023 to staff working in adult care services alone, leaving organisations like CrossReach to find the funding for staff working in children services, which were not recognised by Government in the latest pay rounds. Despite the pay award, the gap between care workers and those doing equivalent jobs in NHS and other sectors simply continues to grow.
"Our skilled, qualified experienced and dedicated staff in the voluntary sector are now at least 19% behind their counterparts in other agencies and that needs to change," Mr Riddell added.
Faith leaders lead call for change
The situation had been made even harder by the recognised delay by Government in delivering on its Fair Work promise to Scotland's care sector, but Scotland's faith leaders are leading the call for that to change.
Earlier this month, the then Moderator, Very Rev Iain Greenshields, and the Archbishop of Glasgow, Archbishop William Nolan, signed a declaration calling on the Scottish Government to do everything in its power to ensure all frontline care staff were immediately paid a minimum of £12, and encouraged other faith leaders to follow them in showing support for the sector. Add your name to the faith leaders declaration.
"The workforce issue is not just critical to CrossReach, but to the future of social care as a whole," Mr Riddell warned.
"In a Government consultation last year, people of all ages clearly said that they want more control over their own lives so that they could live life to the full. We fully support these views. We also know that there are waiting lists in many areas of social care and it is becoming more and more difficult for people to access the support that they need."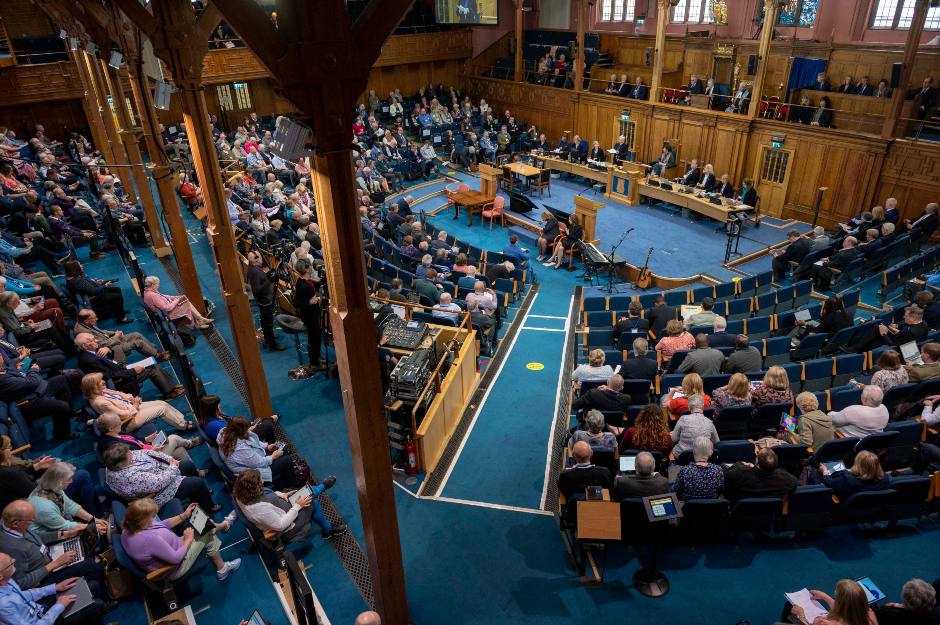 Mr Riddell concluded by saying that although he believed the Church should remain appropriately concerned about social care and its challenges, worry should be put aside to concentrate on the many positives which were happening.
"The social care system may be under significant pressure, but there is hope and signs of life, in all its fullness, within CrossReach and the wider Church of Scotland," he said.
"We should be extremely proud of CrossReach"
In response, outgoing Moderator Dr Greenshields said that one of the most positive experiences of his year as Moderator was the time spent with CrossReach, visiting care homes where people were treated as if they were in their own homes, and recovery projects helping people to tackle substance use and to recover well.
"I think we should be extremely proud that CrossReach are associated with our Church and encourage you to be as supportive as we possibly can be," he added.
Ian Forrester, an elder at St Andrew's Church in Brussels, agreed, adding that: "Governments in Scotland should be extremely embarrassed that they pay so little for the benefits that CrossReach convey in society and should find the money to properly fund social care."
Church of Scotland Guild general secretary Karen Gillon also called on everyone attending the General Assembly to lobby their MSPs to ensure the Scottish Government honoured its commitment to fair pay for the care sector, commenting: "If we embarrass governments, they will find the money."
She said: "'Raising the pay of care workers costs money, but surely those staff deserve to be given the same dignity as the people they work with.
On the issue of funding being promised to the staff working in adult services, but not children's services she commented: "We would not accept a nurse working in a geriatric ward being paid less than a nurse working in paediatric care, and so it must be the same in the care sector."