Ecumenical service will mark start of campaign to end gender-based violence
Published on 21 November 2023
Rev Karen Hendry, convener of the Church of Scotland's Violence Against Women Task Group, Integrity, will lead a special ecumenical prayer service at 11am on Saturday, 25 November in Glasgow Cathedral.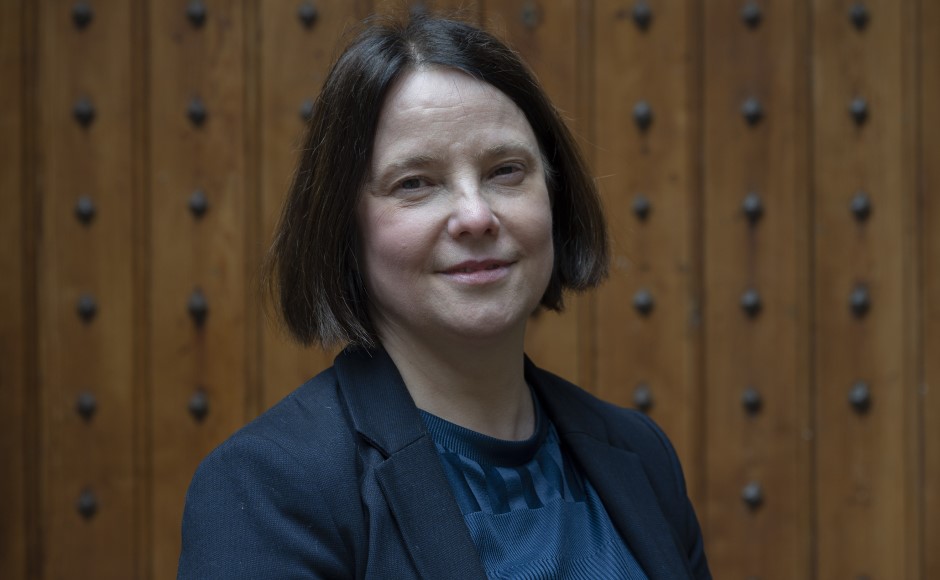 The service, organised with the international development charity Christian Aid, the Scottish Episcopal Church and the Religious Society of Friends, will mark the beginning of the 16 Days of Activism Against Gender-Based violence campaign.
Ms Hendry, the minister at Yoker Church in Glasgow, said:
'Across Scotland and around the world, women experiencing violence need to know that their lives matter. The 16 Days of Activism campaign, seeks to make that loud and clear by connecting the issue of violence against women with human rights.
"This year we are called to invest and to set the agenda for much needed change in our cultures, behaviours and attitudes.
"The Church of Scotland's violence against women working group, Integrity, are committed to being part of this initiative."
Supported by the United Nations and the World Council of Churches, the international campaign runs from 25 November, the International Day for the Elimination of Violence Against Women, until 10 December, Human Rights Day. This year's theme is "Invest to prevent violence against women and girls."
Christian Aid calls for investment in women's rights
According to the United Nations, violence against women is the most pervasive breach of human rights worldwide, with one in three women experiencing violence at least once in their lives.
The Church of Scotland is calling for congregations to invest in a better understanding of the issue and for churches to do what they can to support anyone affected by violence.
As part of the campaign, ecumenical gender justice prayer and awareness resources will be available in Glasgow Cathedral; St Andrew's Episcopal Cathedral, Inverness; St Paul's Episcopal Cathedral, Dundee; and St Mary's Episcopal Cathedral, Edinburgh.
Val Brown, Head of Christian Aid Scotland, said: "Gender justice is one of the core themes of Christian Aid's global work. We're honoured to be partnering with so many Scottish denominations to pray and raise awareness about this important issue."
Christian Aid is calling on the UK Government to reverse funding cuts to the foreign aid budget and scale up its investments in women's rights organisations, to ensure vital work can continue in the most vulnerable communities.