Deacon ordained after 34 years of service in the Diaconate
Published on 15 September 2023 1 minute read
Lorraine Gilroy, currently a locum at New Monkland Church linked with Greengairs, served as a Deaconess for 34 years before being ordained to the Diaconate at the parish on 21 August this year.
Originally from the Isle of Bute, Mrs Gilroy, 62, was commissioned as a Deaconess in October 1988, as ordinations to the Diaconate had not been introduced yet.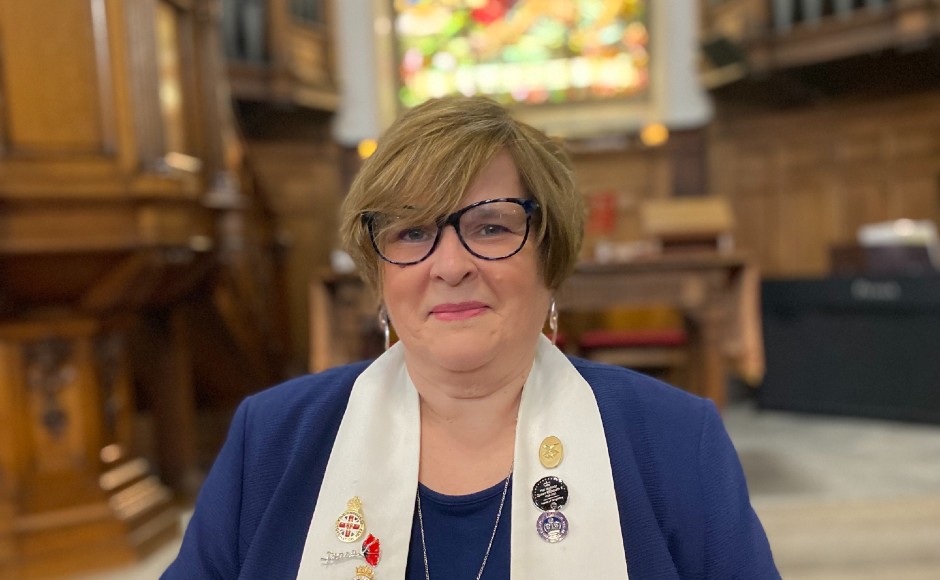 Her first placement as a Deaconess was at Viewpark and Burnhead parish churches.

Mrs Gilroy served in the chaplaincy of the Royal Air Force for three years, calling her time there a "real privilege".

"I felt a strong call to the military because, at the end of the day, the service personnel and their families are serving our country and beyond," she said.

She noted that the military was a "difficult way of life, especially for families".

"As well as having the established Church, God calls us to a Church without walls," she said.

"And part of that is meeting people, wherever they are.

"Because of the historical role of the padre in the military, you're already in that position of trust.

"People know that they can come and confide in you, whether that's spiritual or welfare matters, or just a listening ear."

After meeting her husband during her time in the chaplaincy, Mrs Gilroy served as a healthcare chaplain in the Midlands.

"I was a forerunner for healthcare within the primary care setting. It was decided it would be a good idea to have chaplains in GP surgeries and supporting people that work in the community," she said.

"Before that, it was always that chaplains were hospital or hospice-based.

"Again, it's a Church without walls meeting people."

Mrs Gilroy then completed a degree in specialist palliative care, working as a MacMillan nurse in the community and hospital.

"That's diaconal ministry because diaconal ministry is about serving people," she said.

Encouraging others to consider the diaconate, Mrs Gilroy said the different ministries within the Church are "complementary" to one another.

"There's a shortage of Deacons," she said.

"It's really about enabling, empowering and encouraging people to use their God-given gifts in ministry."