Take heart - the Church is a force for good in society
Published on 19 May 2023 9 minutes read
Against a backdrop of the most significant structural changes faced by the Church in 94 years, congregations continue to make a positive impact on the communities they serve.
From running warm hubs, food projects, debt support projects, substance misuse recovery services, walking groups to initiatives for asylum seekers, refugees and others displaced by war, congregations excel in welcoming and caring for the stranger.
The General Assembly has tasked presbyteries and congregations with making deep reforms and pulling together to share ministry with limited resources.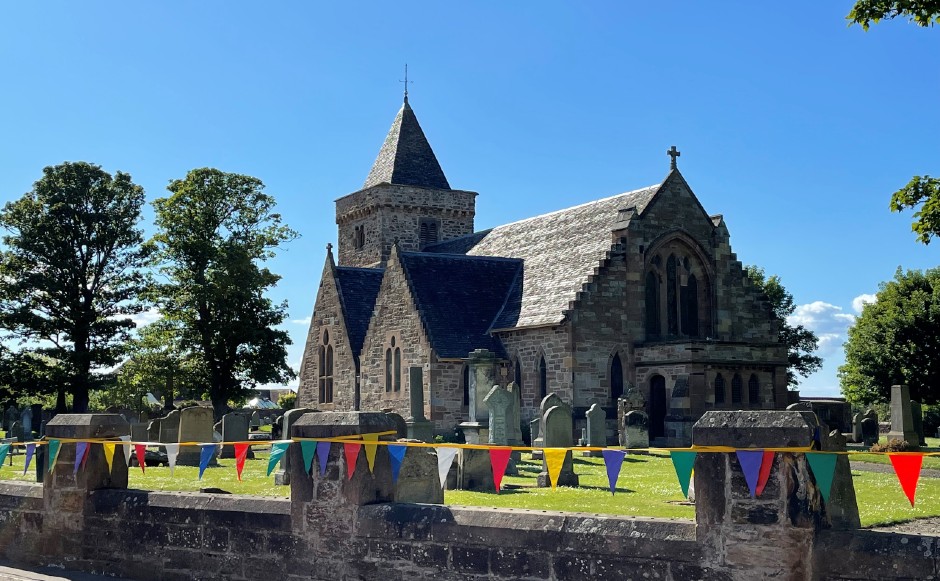 The rapid pace of change has been demanding and difficult for people across the Church.
But at the same time, the People of God can take heart that through the power of the Holy Spirit the love of Jesus Christ is visibly being demonstrated seven days a week, 365 days a year by the hands and feet, the hearts and minds of the people who make up the Kirk – for they are the Church - which is Christ's body here on earth.
One example of living out the commandment to love your neighbour as yourself can be found in Neilston Parish Church in East Renfrewshire, which runs a Lunch Club three Saturdays a month.
It provides a safe place for people to enjoy a free lunch and join in with activities, crafts, and games, while it also hosts organisations that can help with practical and financial advice.
In South Ayrshire, Dundonald Parish Church runs Floyd's/Community space in partnership with other organisations to support people facing a range of challenges.
It has set up an area where people can drop-in for support, advice, social contact and care, not least via a breakfast club and food bank.
Congregations are often recognised for their community support work in the Scottish Parliament.
Slamannan Parish Church in Falkirk district was recently congratulated on the launch of a food support project, Martha's Pantry, to help people weather the cost of living crisis.
Volunteers who run an "Honesty Café" at Dennistoun New Parish Church in Glasgow were applauded by MSPs for providing a lifeline service to vulnerable people who only pay as little or as much as they can afford.
The New Life Recovery Hub at South Wishaw Parish Church in North Lanarkshire, which offers fresh hope to vulnerable men and woman from the town and surrounding area who are "struggling with life-controlling issues, has been recognised in the House of Commons.
The impact of the Church of Scotland at home and abroad is outlined in reports presented to the General Assembly which opens in Edinburgh tomorrow.
Cradle to the grave services
CrossReach, the operating name of the Church's Social Care Council, delivers crucial care and support services through its 1,800 staff and volunteers in over 70 locations across Scotland.
From early years to older age, the organisation serves thousands of people in vulnerable situations across the nation in both residential and community settings.
Specialisms include work with older people, including dementia support, and adults affected by mental health, homelessness, criminal justice, learning disability, and addictions.
CrossReach provides small houses for children in care, an education campus for children who struggle with mainstream schooling, early years and family outreach services and counselling services.
In February, the organisation received £2.4million from the Scottish Government to add six more beds at Beechwood House a residential treatment centre in Inverness.
Rev David Cameron, convener of the Assembly Trustees, said: "It is humbling to witness faith in action where the church is very much at the heart of our parishes helping and speaking out to alleviate suffering, offering welcome and warm spaces, food projects, debt support, signposting and above all friendship in loving our neighbours.
"We have all risen to the ongoing challenges we face exacerbated by the cost of living crisis that impacts on our congregations and communities.
"This is always the way of the Church at its best and at the local level."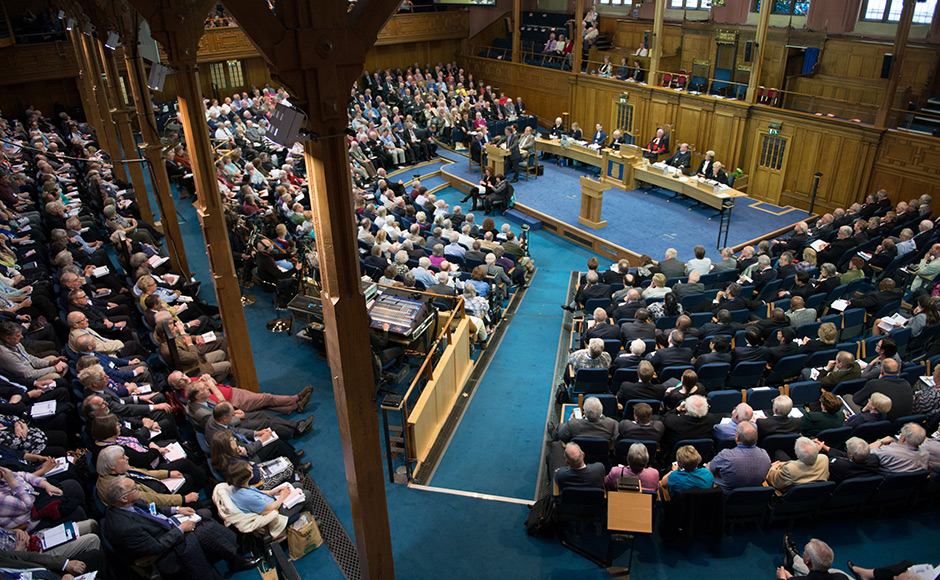 The Church is going through a period of dramatic change due to falling membership, reduced minister numbers and a rapidly shifting financial picture.
The Assembly Trustees recognise that Presbytery Planning has been a "difficult, challenging and a painful experience" for many.
However, they say that the future of the Church will depend on inspirational and motivational ministries and leadership, as missional activity and discipleship are what leads to growth and renewal.
Presbytery and congregation projects will soon be eligible for funding from the £25 million 'Seeds for Growth' Fund.
Announced last year, the fund is designed to support innovative outreach with the potential to grow all kinds of worshipping communities and will be open to applications from 1 June.
New worshipping communities
In 2019, the General Assembly approved the decision to support the formation of 100 new "Worshipping Communities" by 2031.
In the statistical returns for 2021, 400 congregations indicated they had at least one new worshipping community in some stage of development.
About one-third report running a Messy Church and approximately a quarter have a café church event.
With 1,247 congregations and 270,300 members, the Church is one of the biggest charities in Scotland.
It works in partnership with other churches, at home and around the world, ecumenical partners, interfaith networks, charities and individuals.
The Church runs a HIV Programme to help break the silence on HIV and AIDS, stand together with partner churches, offer life-changing practical support and speak up for the voiceless.
It supports projects in Scotland and across the world – a feat only possible due to the funds raised by congregations, partly through the Souper Sunday initiative.
The Church of Scotland cares deeply about the state of the planet and those who depend on the integrity of creation.
The Public Life and Social Justice Team keeps up to date on the latest biodiversity and climate science and uses the influence of the Church to steer the UK and Scottish governments towards better stewardship by responding to government policy and advocating for stronger, faster action on climate change.
At present, 395 congregations are registered with Eco-Congregation Scotland as part of a commitment to incorporate environmental care more widely into their church life and mission.
The Church's peacebuilding and relief work with international partners continues to make a difference in trouble spots around the world.
Members have generously responded to the crisis in Ukraine after Russia launched a full-scale attack in February 2022.
Congregations have opened their doors and hearts to displaced people who fled to Scotland with many members welcoming families into their own homes.
Park Parish Church in Giffnock, East Renfrewshire hosted a unique welcome hub for people seeking safety and their new host families and last November, Sherbrooke Mosspark Parish Church in Glasgow put the victims of the conflict at the heart of a Remembrance Sunday service.
Displaced Ukrainians have also visited an emergency support service hosted by The Scots Kirk in Lausanne, Switzerland around 5,000 times over the last year.
Humanitarian assistance
Church members have donated £430,000 to date to help the Reformed Church in Transcarpathia, the Reformed Church in Hungary and St Columba's Church of Scotland in Budapest, Hungary, support displaced Ukrainians in a variety of ways.
Following the strong earthquakes which hit Syria, Lebanon and Turkey in February this year, the Church used dedicated funds to donate an emergency £10,000 grant to the National Evangelical Synod of Syria and Lebanon which is helping to support people affected, and Church members also contributed to the Christian Aid appeal.
In Israel and Palestine, the Church continues to build relationships between different communities as part of an ongoing peace process.
South Sudan is one of the most dangerous countries on earth and has been gripped by civil war and the effects of drought and flooding for many years, sparking a humanitarian catastrophe affecting millions of people.
In February, the Moderator of the General Assembly, Rt Rev Dr Iain Greenshields, took part in an historic Ecumenical Pilgrimage of Peace to South Sudan with Pope Francis and the Archbishop of Canterbury.
The Church also continues to support the Korea Peace Appeal to formally end the Korean War, which left five million people dead.
Fighting ceased in June 1953 with an Armistice rather than a peace treaty.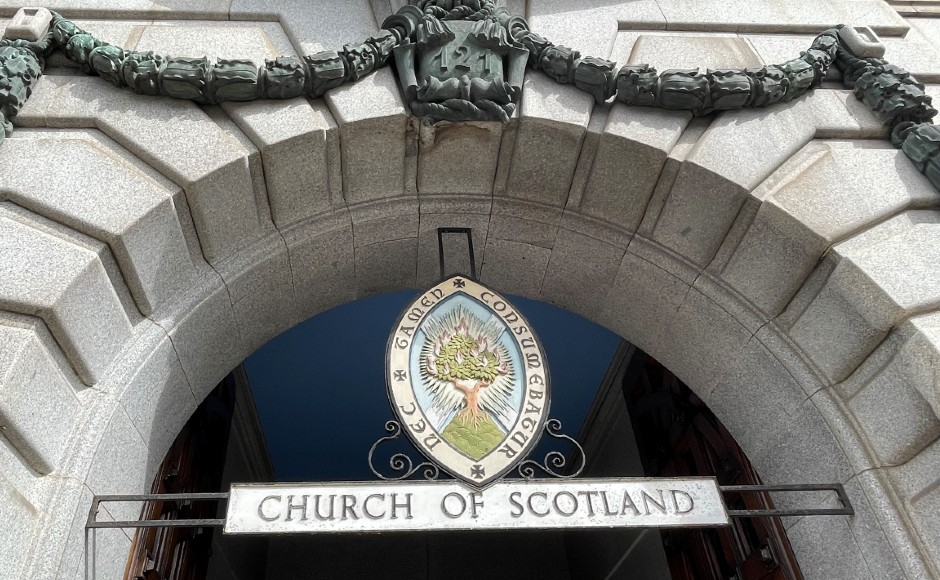 The Church of Scotland Guild has so far raised £249,382 for the six project partners that it is supporting between 2021-2024.
It has gifted £49,336 to the Vine Trust which has helped 47 orphaned children be housed in new build homes with eight guardian families in the Kazunzu Village of Hope in Tanzania.
Closer to home, the Guild's support for a charity called Beat, which helps people with eating disorders and their families, has funded 96,473 support sessions for clients who suffer from anorexia and binge eating disorder.
Nearly £10,000 has been raised to support a tree planting project in Malawi, a Commonwealth country.
The Guild has a partnership with the Guilds of the CCAP Synod of Livingstonia and decided to take part in planting a green canopy to celebrate Queen Elizabeth's Platinum Jubilee last summer.
Members took the view that planting trees there rather than in Scotland would have a greater immediate impact as Malawi is a country where deforestation is significant and climate change has a disproportionate impact on some of the world's poorest people.
Following the death of Her Majesty the Queen last September, it was agreed that the green canopy would be the Guild's lasting tribute to her life and reign.
Working alongside the Church of Scotland's Mission partner Gary Brough and the Synod, a plan has been developed to establish a tree nursery in Mzuzu and wood lots in areas where Guild partners operate.
The wood lots will provide ground cover trees, trees for commercial timbering and fruit trees that will generate income for the Guild locally to enable them to carry on their work in outreach and social care.
The Church engages with governments and civic society, believing that the Good News of Jesus is "relevant within the spheres of politics and decision-making" as well as in local communities and congregations.
The General Assembly will review the Church's public advocacy work and chart a course for the coming year.
Substance abuse recovery
Supporting people struggling with substance abuse and dependence is a priority across the Church.
Many congregations often run volunteer-led activities in their communities, providing a welcoming, friendly and informal non-judgemental safe space where people can drop in.
In 2006, St Andrew's Church in Arbroath, Angus started The Havilah project which provides simple food and drink, activities and a listening ear to people five days a week.
Martin's Memorial Church in Stornoway on the Isle of Lewis runs The Shed project, which provides safe spaces for women and men affected by addiction.
Menzieshill Parish Church in Dundee works with CrossReach and Bethany Christian Trust to advise and help people who want to stop using drugs or alcohol.
Elsewhere in the city, The Steeple Church hosts a Parish Nursing initiative to provide whole-person health care for people who are experiencing homelessness, or are at risk of becoming homeless.
CrossReach services provide everything from harm reduction advice and support to more than 100 residential rehabilitation placements every year.
A new Prison to Rehab initiative will offer help to people whose offending is linked to substance use, and a training programme is helping people in recovery use their experiences in a positive way to help and inspire others.
The social care arm of the Church recognises that for many, the roots of adult drug and alcohol use lie in adverse childhood experiences.
CrossReach believes that, with the right support, people can recover and all lives are worth living.