Church instructed to prepare a statement of acknowledgment and apology for connection to slave trade
Published on 24 May 2023 3 minutes read
The Church of Scotland has been instructed to prepare a statement of acknowledgment and apology for its involvement with and connection to historic chattel slavery.
The General Assembly decided that the exercise should be done in consultation with the wider Church and a statement brought back to a future meeting.
Commissioners also ruled that congregations should be encouraged to research the history of slavery and its connections in their local areas.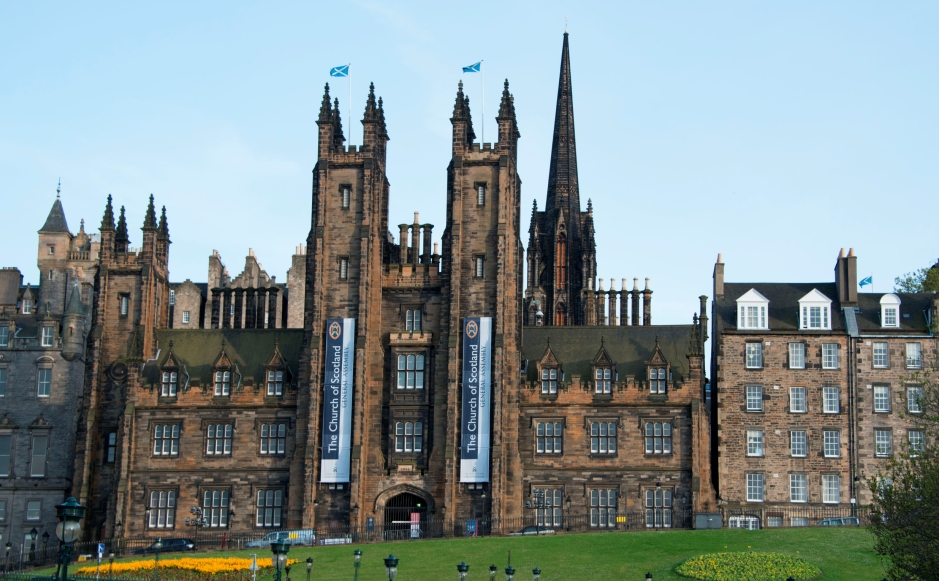 They agreed that Church members continue to celebrate Racial Justice Sunday to challenge racism and speak out against racial injustice.
The decisions were made following the publication of a report on the Church of Scotland's connections to the transatlantic slave trade.
Produced by the Faith Impact Forum, the Legacies of Slavery Report covers a 131-year period between the Act of Union in 1707, which led to the creation of the United Kingdom of Great Britain, and the abolition of slavery in Britain's colonies in the West Indies during the 1830s.
It reveals that some Church of Scotland ministers and elders inherited wealth made on plantations from relatives and some buildings have memorials to people who profited from the slave trade.
Educate
Some church members received sums of money from plantation owners while the organisation itself is the custodian of a multi-million-pound fund which can be connected to compensation paid out to a family upon the abolition of slavery.
It does not seek to lay blame or make people today feel guilt for actions that happened in the past and affirms that the Church of today believes that racism is a sin, Black lives matter and all humans have equal dignity in the eyes of God.
The report says that the Church should use any knowledge it has about past connections to slavery to educate people, and learn from this past, not to downplay or try to conceal it.
A survey of church members found that many felt that physical features of buildings that had links to historic slavery should not be removed, but instead used to help congregations and people in the local area learn about this chapter of Scotland's history.
The report acknowledges that chattel slavery, whereby enslaved people were considered the legal personal property of the enslaver in perpetuity, had helped to shape a worldview where Black people were treated as lesser than white people.
Many of the offensive attitudes that fuel racist behaviours today stem from ideas and beliefs that were used to justify the transatlantic slave trade.
Addressing Commissioners, Rev Karen Hendry, convener of the Faith Impact Forum, said: "We are part of a world-wide Church, our prayers, and our actions, are thus informed by the shared, lived experience of people in many places, including some represented in our midst at this Assembly, for which we are more than grateful.
"These wider partnerships, as well as bringing opportunities for mutual support and co-operation, also afford us the possibility of informed reflection, and the acknowledgement that there are aspects of our past, as a Church, that we look on now with deep regret.
"The Legacies of Slavery report gives substance to such a part of our history.
"And we seek to humbly acknowledge this and think about how we apologise.
"This requires further work and preparation, and this is what the Forum is asking this Assembly to agree to.
"The report helps us to understand better the historic relationship between chattel slavery and the Church of Scotland, and the continuing legacy of that abominable practice.
"We offer this report on the clear understanding that the Assembly will want to affirm that we are members of a church that is actively anti-racist."
Shine a light
Rev Sandy Horsburgh, minister of St Nicholas Buccleuch in Dalkeith, Midlothian, commended the report.
He said: "Racism is an outgoing, daily, pernicious legacy of slavery which permeates every part of our society.
"So, I commend the Faith Impact Forum and I thank the authors of this report.
"You have shone a light on things that were hidden in plain sight, but things which we need to see and understand.
"Through this report, we know our cities, our society, our Church and ourselves just a little bit better."