Refugee Week - congregations encouraged to celebrate diversity and richness
Published on 20 June 2022 2 minutes read
Today heralds the start of Refugee Week, a festival celebrating the contributions, creativity and resilience of refugees and people seeking sanctuary.
Congregations across the Church of Scotland are encouraged to celebrate Sanctuary Sunday, also called Refugee Sunday, this weekend.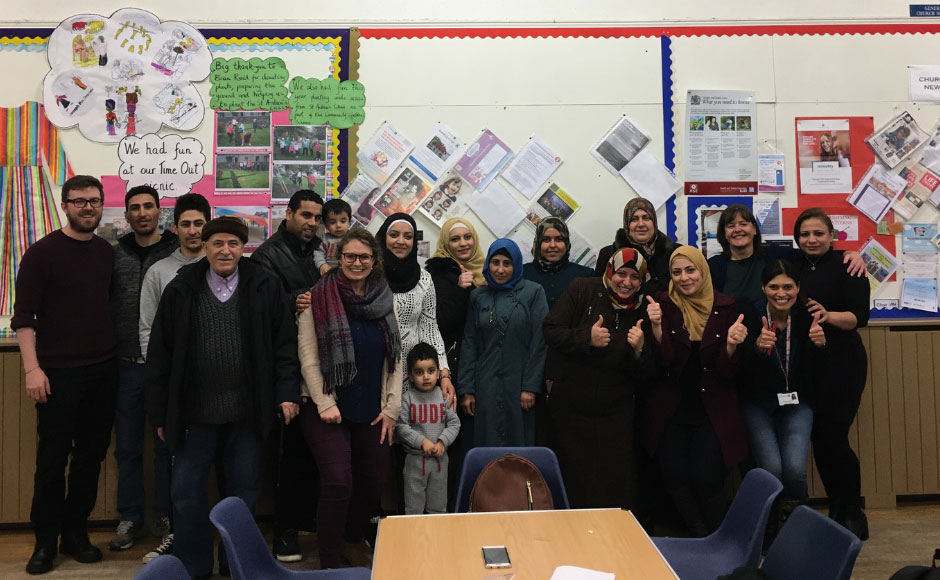 It is an opportunity to express prayers, solidarity and raise awareness of the Christian calling to welcome the stranger.
Scottish Faith Action for Refugees - a multi-faith partnership project hosted by the Church of Scotland – has prepared resources to help congregations celebrate diversity and the cultural richness found in the country today.
The majority of resources have been written by people who have personal experience of having to flee their home country and find refuge in Scotland and those who have welcomed refugees and asylum seekers in their congregations and communities.
Visit the Scottish Faith Action for Refugees website to find the weekly worship resource for Sanctuary Sunday and five stories told by people seeking sanctuary to inspire conversation and prayer.
Tune into the Sanctuary First Late Show podcast on the 24th of June to listen to Very Rev Albert Bogle, Iain Jamieson and Rev Laura Digan talk with Rev Linda Pollock about her experiences welcoming those in search of sanctuary.
Ms Pollock supported the Umeed Bakhsh family when she was the minister at Possilpark Parish Church in Glasgow and she will share her experiences of assisting them and others.
Voucher scheme
Church members are also being encouraged to back a Salvation Army campaign to support people who have fled conflict and seek refuge in the UK.
The Christian charity is providing Ukrainian refugees and asylum seekers in Scotland with vital vouchers worth £30.
They can be used in the Salvation Army's charity shops to buy clothes and other prime necessities.
The scheme safeguards the individual's personal dignity and allows them to choose goods that they need the most.
The call to action comes on World Refugee Day and church members can help the Salvation Army by visiting its website, using the donation button and specifying "Voucher scheme for Ukrainians and asylum seekers" in the comments section.
There are more displaced people in the world today than at any other point in history and the Bible is clear in its expression of God's loving concern for the stranger and refugee.
Many asylum seekers are currently accommodated in hotels with merely £8 support a week.
The scheme helps to reduce waste and people will be able to purchase more high-quality items than they might with a voucher from a retail store.
Ukraine crisis
Congregations and individuals have donated more than £385,000 so far to help the Reformed Churches in Hungary and Ukraine help people who have lost everything in the war.

The Church of Scotland has also repeatedly called for a ceasefire in Ukraine and an end to unprovoked Russian military aggression.
Church members are encouraged to participate in the Refugee Festival Scotland - a celebration of the food and drink, music and poetry, art, dance, language and ideas that people bring with them when they settle in Scotland.