Presbytery of Forth Valley and Clydesdale appoints first clerk
Published on 8 March 2022 2 minutes read
The newly established Presbytery of Forth Valley and Clydesdale has appointed its first clerk.
Rev Julie Rennick said she is "delighted" to have been invited to take up the position as part of a move to reshape the Church's structure and make it more suited to the needs of the 21st century.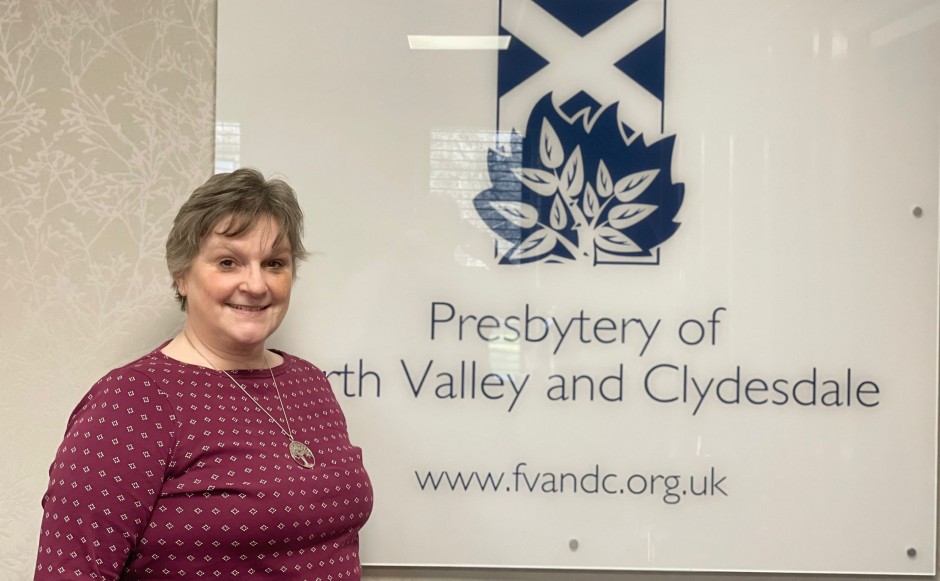 The new presbytery is currently made up of the former Hamilton and Lanark presbyteries and it is anticipated that the General Assembly will approve a proposal to have Falkirk Presbytery formally join the grouping on the 31st of May.
Mrs Rennick is currently the minister at Larbert West Parish Church and clerk to the Presbytery of Falkirk.
She is expected to take up her new role in mid-May, initially as associate clerk and presbyters attending the presbytery gathering on the 19th June will be invited to appoint her as clerk when she will subsequently take the oath de fideli.
Positive atmosphere
Speaking on International Women's Day, Mrs Rennick said: "I am delighted to have accepted the position.
"I feel that the move to bringing presbyteries together will create a strong base for ministerial and congregational support, especially in these days of needed reductions.
"My hope is that I will be able to build bridges to enable voices to be heard, create a positive atmosphere and encourage ministers to support each other in the tasks ahead.
"I have been overwhelmed by the reactions of friends and colleagues who have been very encouraging and I have received many messages of congratulations."
Before her move to Larbert, Mrs Rennick served as the minister of Earlston Parish Church in the Scottish Borders and she was depute clerk to the Presbytery of Melrose and Peebles.
Prior to entering the ministry, she was a youth worker, a reader in the Church and worked for many years in retail management.
Rev Bryan Kerr will continue to serve as interim clerk of the Presbytery of Forth Valley and Clydesdale until the presbytery gathering in June, working alongside Mrs Rennick to ensure a smooth transition and handover.
She will remain the clerk to the Presbytery of Falkirk - which has been central to the new presbytery's decision making and strategic planning since the beginning of the year – until it officially joins.
Ambition for change
Mr Kerr said: "I am delighted that following a competitive application process Julie has been appointed.
"We are trying to ensure our new presbytery is built around care and support of both those engaged in ministry and our congregations.
"Julie brings both experience and fresh perspective to the role and shares the same ambition for change and reform as the presbytery itself recently affirmed at its first meeting.
"We have found a clerk to lead us in new and exciting ways."
Mission needs
The Presbytery of Forth Valley and Clydesdale, which has an office in Hamilton, recently, for the first time in a court of the Church of Scotland, appointed two co-Moderators, Rev Dr Shaw J Paterson and Jim Watt, for the first 20-month term.
Like all Church of Scotland presbyteries, Forth Valley and Clydesdale is currently working on a draft Mission Plan to determine how limited resources should be allocated over a five-year period to ensure that the Church meets 21st century mission needs.
A mission planning team is currently surveying Kirk Sessions about how the "Five Marks of Mission" impact congregational life and a consultation on a building assessment has begun.
Representatives of every congregation are being asked for their views and it is hoped that a final plan will be presented to the presbytery in September.