Nominations open for the 2023-24 Moderator of the General Assembly
Published on 8 July 2022 3 minutes read
The Committee to nominate the Moderator is now ready to receive recommendations for the person who will be nominated as Moderator of the General Assembly in May 2023.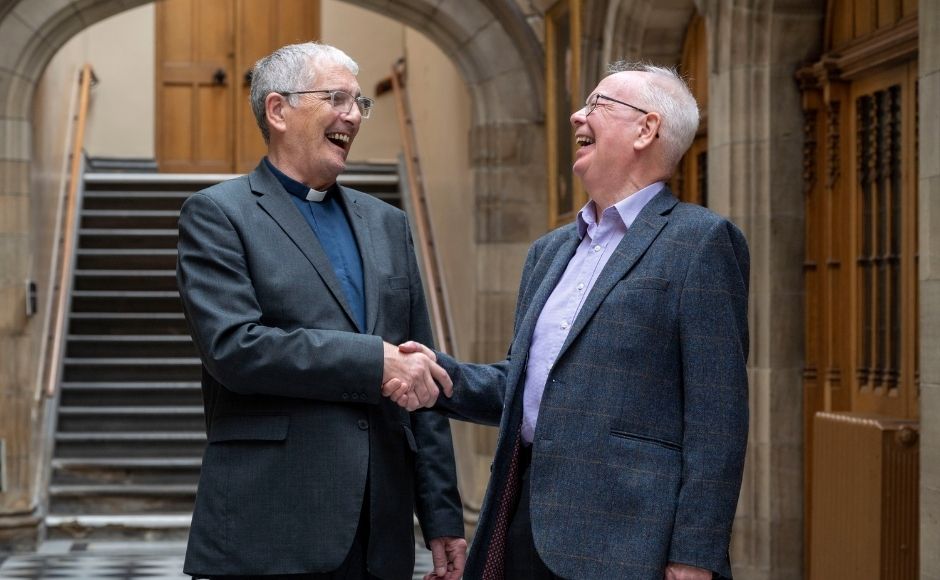 The person elected will serve until the opening day of the 2024 General Assembly.
Any member of the Church of Scotland can recommend a minister, elder or deacon for consideration by the Committee using the recommendation form.
Lord Wallace of Tankerness, who completed his term of office as Moderator at this year's General Assembly in May, and who convenes the Committee to nominate the Moderator, said:
"I am very much looking forward to convening the committee as we seek to discern where God is leading in terms of who shall be our Moderator for the General Assembly 2023.
"I sincerely hope that people from across the whole of the Church of Scotland will reflect and pray about this matter and be ready to offer names for the committee's consideration. It is important for people to realise that the committee is entirely open and eagerly looks forward to being able to consider a whole range of names that will come to it – possibly some familiar names, as well as others who will come from 'left field'.
"I simply want to encourage members throughout the Kirk to engage and respond to this invitation.
"We are all aware that the Church faces all kinds of challenges in the days ahead, but it is important to realise that there are opportunities too. We need the right person to lead us forward as we face up to all that lies before us."
Submit your nomination for the next Moderator
Completed forms should be returned to Nicola Nicholls at NNicholls@churchofscotland.org.uk by 12 August 2022. The consent of the person being recommended needs to be obtained before the form is submitted. The committee asks that there is only one form submitted for each recommendee.
As well as chairing the General Assembly the Moderator acts as an ambassador for the Church of Scotland at home and abroad. Read more about the duties of the Moderator.
The Moderator of the General Assembly is a full-time role and he or she is provided with a flat in Edinburgh during their time of service. Every effort is made to ensure that they are not out of pocket by giving time to this task.
Please give this request your prayerful consideration. Do you know someone who would have the gifts and experience to fulfil this calling? If you do, download the form and make a recommendation.
Moderator of the General Assembly in May 2022 Recommendation Form.
A prayer for nominations
Loving and Gracious God,
We give you thanks and praise for the gift of faith that unites us with you and with one another as brothers and sisters.
We thank you for the work and witness, the love and service of the Kirk that happens each and every day.
We remember this year's Moderator of the General Assembly, the Right Rev Dr Iain Greenshields, and pray for your continued blessing on all the work he is doing both within the life of the Church and within the wider public sphere.
We pray, too, for Lord Wallace who is now tasked with chairing the Committee to Nominate the Moderator for the 2023 General Assembly – may you grant him and all the members of the committee wisdom as they discern your will.
In your grace, and in your love, may you raise up the person who is being prepared by you to be the next Moderator.
All this we pray in the name of Jesus Christ, our Lord, Saviour and friend.
Amen