New glossary important step for Jewish-Christian relations in Scotland
Published on 24 May 2022 2 minutes read
A new Jewish-Christian Glossary has created a path of great hope for future relations between the Church of Scotland and the Jewish community, a leading rabbi has told the General Assembly.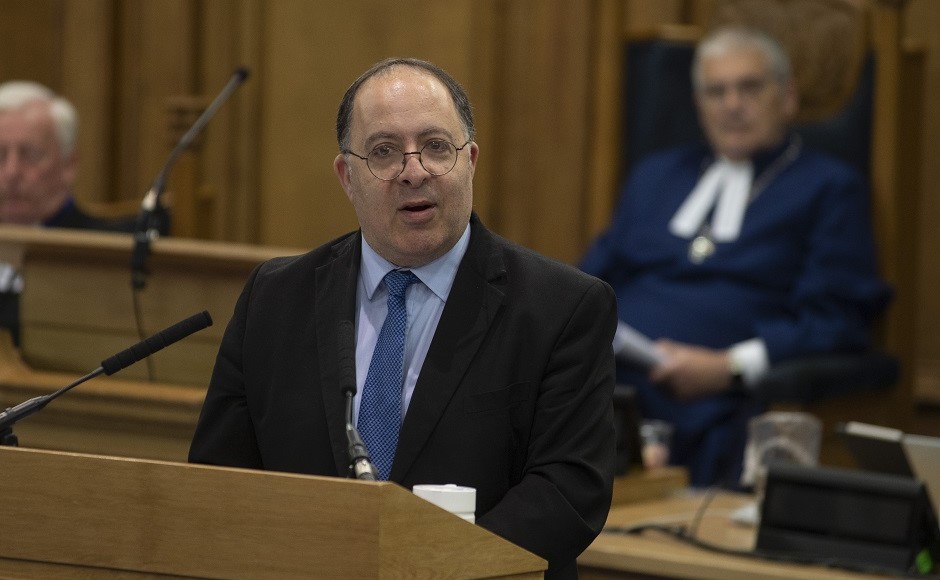 Rabbi David Mason of Muswell Hill Synagogue in London was invited to address the General Assembly as Kirk commissioners were asked to approve the glossary.
Ministers and rabbis worked together to define some of the key terms used in both religions to allow users to learn more about their own and each other's religion by discovering key similarities and differences between the faiths.
Rabbi Mason, who was brought up in Edinburgh and recalled having two "holy places" in his childhood – his synagogue in Newington and Dundee United's home ground of Tannadice, said it had been a great honour to get to know leaders of the Kirk as the two traditions engaged in fruitful and respectful dialogue.
Work on the glossary began following a visit by Chief Rabbi Ephraim Mirvis to the General Assembly in 2014 after he had warned that a Church and Society Council report which was critical of Israel had caused concern within the Jewish community and was putting a strain on inter-faith relations.
"Chief Rabbi Mirvis's response was not to run away from this deep challenge – but to engage in dialogue and conversation. And so for the last few years that dialogue has developed and grown," Rabbi Mason said.
"I would like to put on record my thanks to all those within the Church leadership who never ceased to see the vital importance in this dialogue. I have gained friends in the Church of Scotland through this dialogue – and have only grown in my affection for the Church."
A path of great hope
Joking that both Jews and Scots could be described as "an argumentative lot", Rabbi Mason acknowledged that the dialogue between the two communities had sometimes been a challenge, but added: "In the development of a glossary of terms, I think we have, together created a path of great hope for the future relationship between the Church and the Jewish community.
"This glossary has done two things. Firstly it has deepened mutual understanding surrounding the very terms that can cause discord.
"Secondly, it has offered up vocabulary, wording, and understanding for both our communities that can ensure that in expressing passionate opinions, we do not offend each other.
"Harmony does not here mean that we will agree. It means that we will disagree well. We will take different approaches based on our contexts and subjective experiences – while being scrupulous in ensuring that the other is not offended."
Rabbi Mason, who recalled close links between his childhood synagogue and the Church of Scotland, including the then Moderator speaking at the installation of a Holocaust memorial in Edinburgh, concluded by looking to the example of his great-grandfather who, as a rabbi in pre-Nazi Germany, would go walking in the Black Forest each Sunday afternoon with local parish ministers.
"These bonds of friendship were so important to my great grandfather. And they inspired me in the work I do".
Watch the General Assembly 2022
The 2022 General Assembly runs until Thursday 26 May at the Assembly Hall on The Mound in Edinburgh.
The event will be livestreamed through the Church of Scotland website, with highlights shared each day through the website, Facebook and Twitter.