Moderator has 'positive' meetings with Scotland's political leaders
Published on 24 June 2022 2 minutes read
The Moderator of the General Assembly held informative and constructive talks with political party leaders at the Scottish Parliament.
Rt Rev Dr Iain Greenshields said they are all in agreement about the need for a collaborative approach to tackling some of the most pressing issues facing society.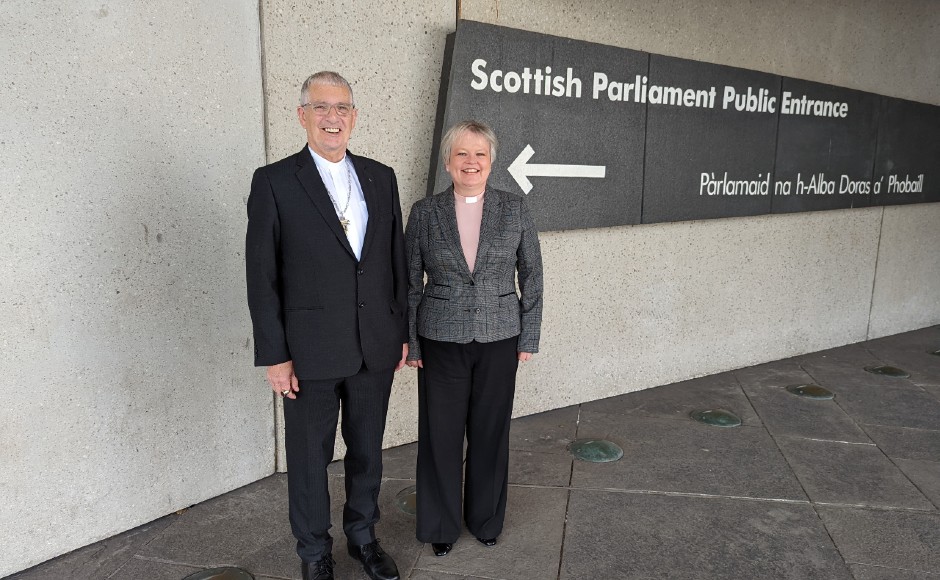 He discussed a wide range of topics with First Minister Nicola Sturgeon, leader of the SNP, Douglas Ross, leader of the Scottish Conservatives, Anas Sarwar, leader of Scottish Labour, Alex Cole-Hamilton, leader of the Scottish Liberal Democrats, and Patrick Harvie, co-convener of the Scottish Greens.
They included the cost of living crisis, the Ukraine war and refugees, the climate crisis and the National Care Service Bill and Bill of Rights.
The Moderator and the party leaders also touched on addictions and substance use, assisted dying, standards in public life and political disagreement and respectful dialogue.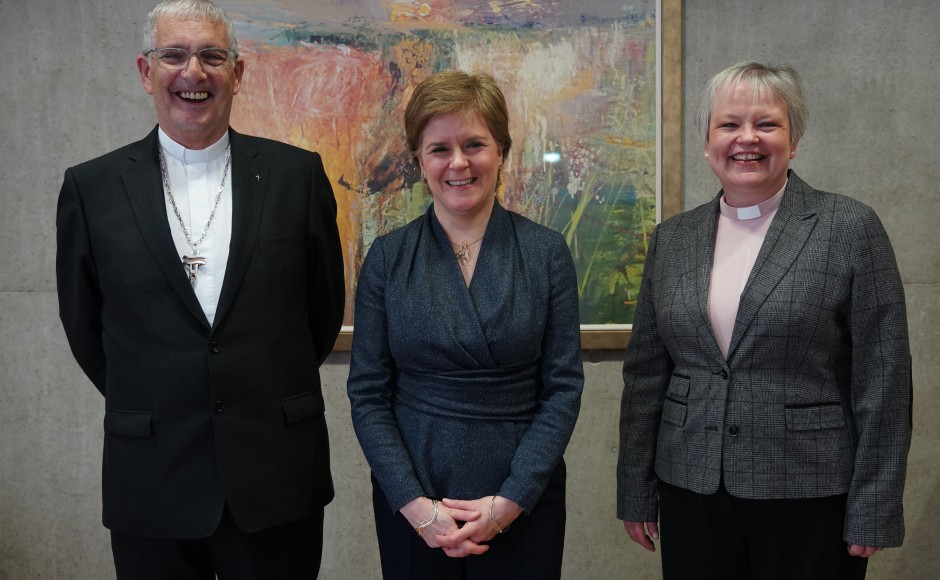 They also discussed the historic significance of the St Margaret Declaration – an agreement between the Church of Scotland and the Catholic Church in Scotland.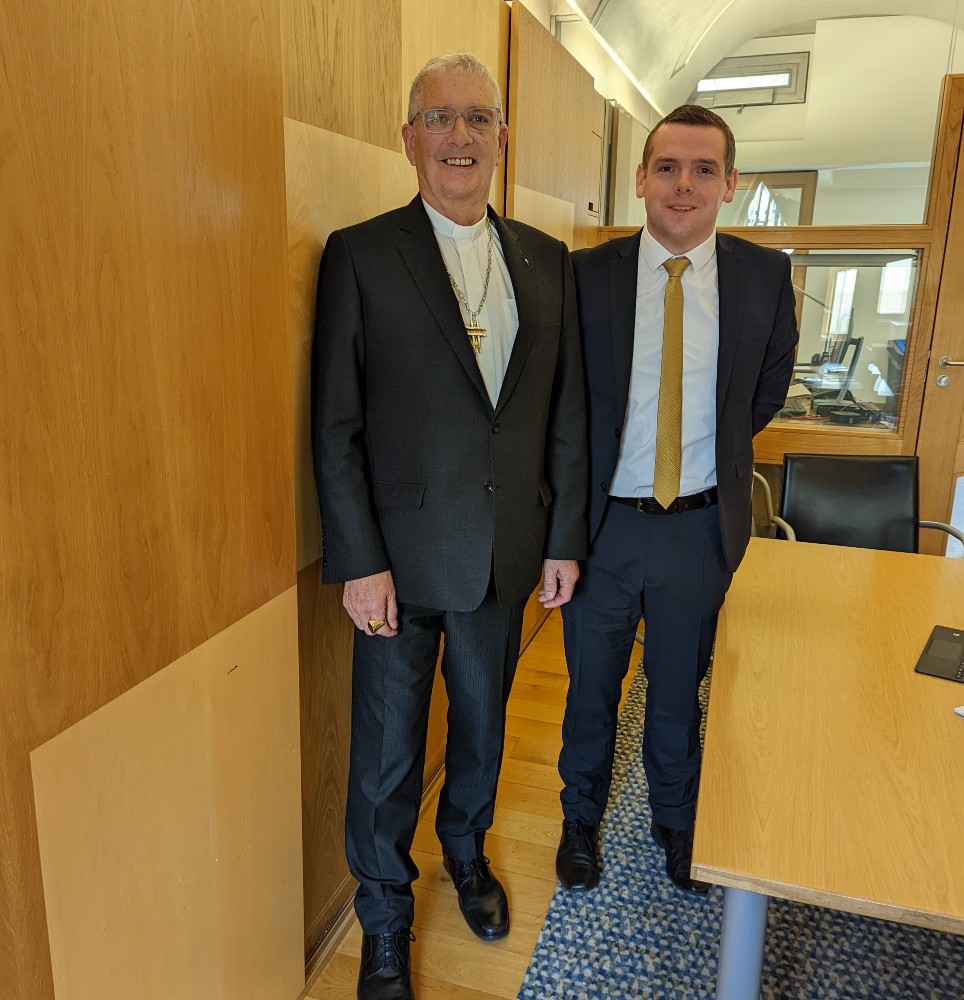 The declaration of friendship is the culmination of many years of dialogue and emphasises the shared faith and common ground that unites the Churches.
Rev Fiona Smith, the newly elected Principal Clerk of the General Assembly, also attended the meetings which were held over the course of yesterday and Wednesday.
The purpose of the visit is to demonstrate the Church's commitment and involvement in national life and concern about social and political issues.
It also provided an opportunity to build relationships and remind politicians of the active concern and regular prayers offered by Church members.
Dr Greenshields said: "The meetings with all of the political leaders were very cordial and positive.
"There was appreciation for the concern that the Church has for Scotland and they took on board what we said about a whole range of important issues.
"It was a privilege to be able to meet and have dialogue with our party leaders and offer our support and encouragement as we recognise that they have a formidable task in the weeks and months that lie ahead.
"The Church has a duty to speak out on issues when people's lives are at stake and the leaders expressed their support and thanks for the work that the Church does to support refugees.
"We assured them of the Church's desire for people to work together for the common good especially in the area of addiction."