Kirk puts the spotlight on Racial Justice Sunday
Published on 2 February 2022 2 minutes read
In the lead up to this year's Racial Justice Sunday on 13 February, special worship resources have been produced by Churches Together in Britain and Ireland featuring contributions from Kirk minister Rev Mandy Ralph and the Faith Nurture Forum.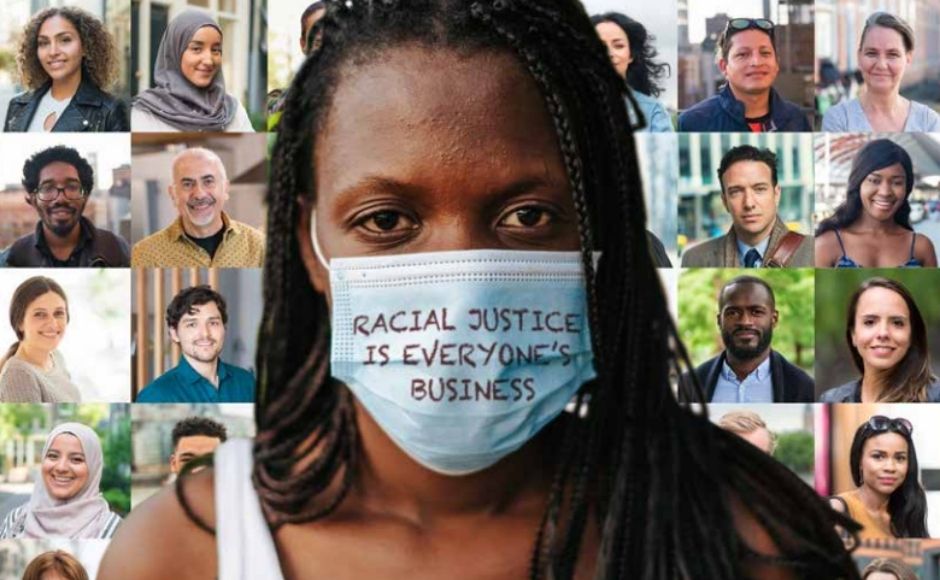 This year's Churches Together in Britain and Ireland resources are being shared under the theme of 'Racial Justice Sunday: What's it got to do with me?' which sends out a call for all Christians to engage in the righteous struggle for racial justice.
The specially produced pack includes Bible reflections, worship material, personal journey case studies, ideas and toolkits to support churches working and praying for racial justice, as well as a glossary to explain the subject for those who are new to the issues.
Rev Mandy Ralph, the minister of Annbank and Tarbolton in South Ayrshire and vice-convener of the Kirk's Equality, Diversity and Inclusion Group, and Phill Mellstrom, the Kirk's worship development worker, contributed material to this year's resource pack.
"Those of us working on the Racial Justice Sunday resource felt this year it was really important to encourage people across denominations to reflect and to have a conversation about racial justice," Mandy said.
"So often, people in our congregations can feel it has no bearing on them, for it is something that happens somewhere else, not in their church or community - hence the theme: 'Racial Justice Sunday: What's it got to do with me?'
"This resource is a call for all Christians, not just on Racial Justice Sunday but all year round, to engage in the struggle for racial justice because racial justice is everyone's business. Racism and racial discrimination are justice issues because they deny basic justice, equality and human dignity to all who are made in the image of God."
Richard Reddie, director of Justice and Inclusion for Churches Together in Britain and Ireland, says the worship resource has been written collaboratively to be used by Christians from all denominations.
"As we shall see in this resource the Bible has a lot to say about justice because as God's Word, it reflects God's heart for justice," he says in his introduction. "It can be argued that we should love justice because God does!"
Download a copy of the resource pack
The Racial Justice Sunday resource pack is also incorporated into our Weekly Worship materials for 13 February.
Mandy will also be featured on BBC Radio 4 on 13 February where she will be delivering a short personal reflection on the issue of racial justice as part of the radio station's special Racial Justice Sunday service.
The Sunday service will also incorporate readings, prayers and reflections from other contributors across the UK.
Premier Radio is also featuring specially recorded prayers from Mandy and Phill in their Prayers of Hope programme on Sunday 13 February and they will also be broadcasting those prayers during the week running up to it.
The Church of Scotland's Equality, Diversity and Inclusion (EDI) Group was created by the 2021 General Assembly to empower people across the church to celebrate the diversity of all God's people and to strengthen our culture of welcome. We'll be sharing more about the work of the EDI group in the coming weeks.