General Assembly backs call to support ministers living in fuel poverty
Published on 21 May 2022 3 minutes read
The General Assembly has voted in favour of creating a new scheme to support parish ministers struggling to pay manse energy bills.
Commissioners decided by 227 votes by 122 to instruct the Assembly Trustees, in consultation with the Faith Nurture Forum and General Trustees, to help those facing hardship due to increasing heating and electricity costs.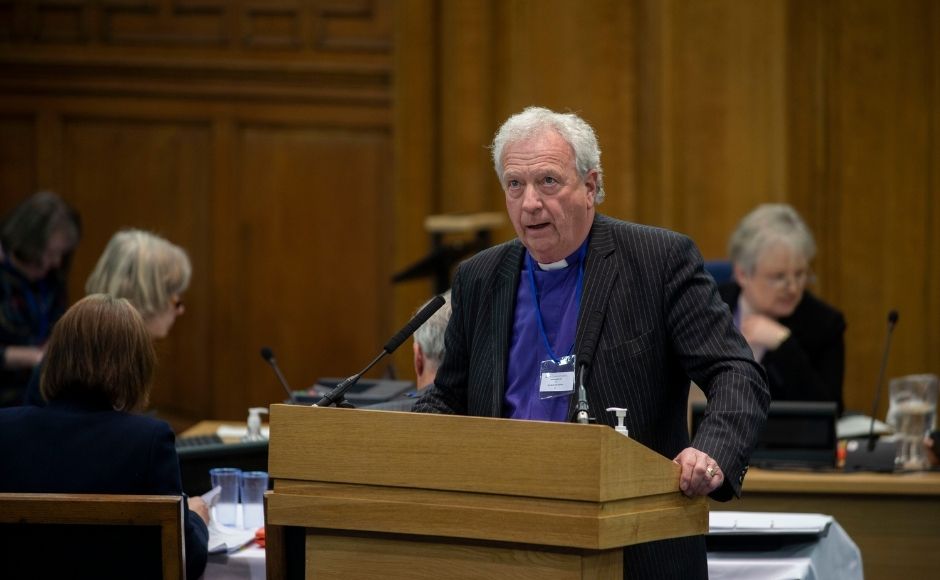 An overture brought forward by Rev Bryan Kerr, minister of the Greyfriars Parish Church in Lanark, South Lanarkshire, called for existing Church funds to be used.
He said many ministers live in "ill-equipped and expensive to run" manses with their families and some are weighing up whether they can afford to continue in their roles.
Cost of living
Mr Kerr told the General Assembly that one minister informed him that their energy bills have risen to £9,000 a year, a £6,000 increase this year.
He said providing additional financial assistance would enable them to continue providing ministry to the parishes they are called to serve and "renew the commitment of the Church to continue to fight poverty in all of its many guises".
The issue came up during a debate on a report brought forward by the Assembly Trustees.
Against a stark backdrop of a falling membership and extraordinary financial pressure exacerbated by the Covid-19 pandemic, convener Very Rev Dr John Chalmers, issued an urgent call to action for the Church to "invest seriously in new ventures, pioneer ministry and Church planting".
As well as focussing on "new and emerging forms of Church life, church planting and pioneering mission", the Assembly Trustees' report recognises the heavy burden that ministers have carried in championing reforms amid the Covid-19 pandemic, and introduces the establishment of the Seeds for Growth Fund, which will come from reserves.
Dr Chalmers said: "If the millennials and those in generation Z are not going to embrace Church as it is now – then what kind of Christian community is going to be accessible, relevant and real for them?.
"We believe that the answer lies in patterns of Church life that are still to be fully explored and developed.
"A Church which has shrunk by 30% in the last ten years and which is painfully involved in reducing the number of buildings and ministries it requires, must acknowledge that proportionate cuts and savings have to be made across the board.
"However, no one should think that this is cutting for the sake of saving as such. It is pruning in order to grow.
"The task is and remains redesigning the architecture of the whole system in order to build a Church of Scotland which is relevant and fit for purpose.
"There is no other reason for pulling all these levers of change at the same time and there is no other way of reforming our life than taking these long overdue steps which we pray will lead to renewal."
Funding proposals agreed by the General Assembly
The Assembly Trustees report also includes detailed proposals for Giving to Grow, a new finance system based on the actual cost of a Minister of Word and Sacrament which aims to build and strengthen the local Church.
To help congregations faced with higher contributions, the Trustees have created transition funding which will come from reserves.
The Seeds for Growth Fund, which had to be suspended during the pandemic, promises to invest up to £25 million over the next seven years, to provide "new ways of reaching those generations that are missing from our pews".
It will join the Pioneer Mission Fund and the Small Grants Fund which is now entering its second year.
Watch the General Assembly 2022
The 2022 General Assembly runs until Thursday 26 May at the Assembly Hall on The Mound in Edinburgh.
The event will be livestreamed through the Church of Scotland website, with highlights shared each day through the website, Facebook and Twitter.