CrossReach staff applauded for transforming thousands of lives
Published on 25 May 2022 3 minutes read
Social care workers have been credited with transforming the lives of thousands of people over the last 12-months.
Despite the ongoing challenges of the COVID-19 pandemic, CrossReach staff continue to "rise to the challenge" to provide love and care to adults and children across the country.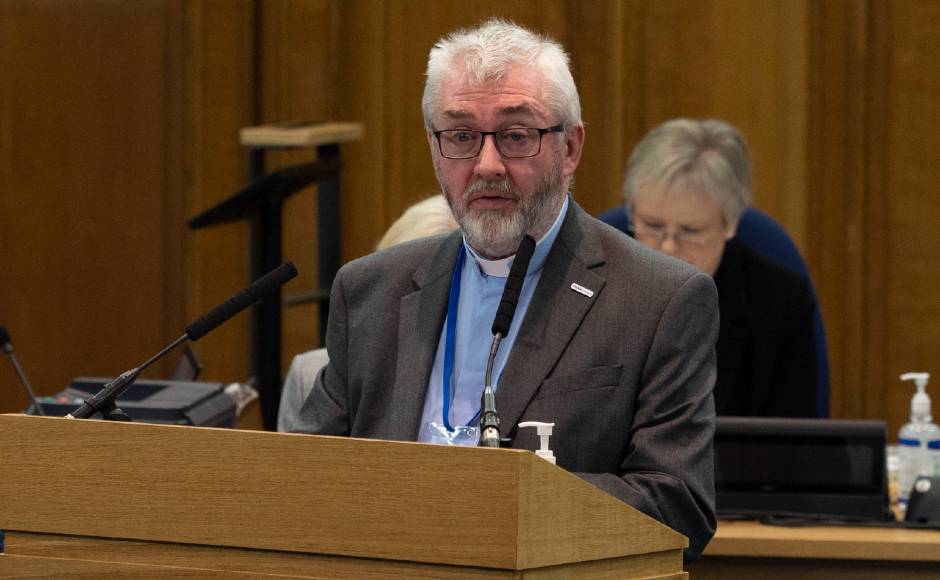 A recent annual survey commissioned by CrossReach, the operating name of the Social Care Council which runs cradle to the grave services, revealed:
97.5% of service users believe that the service they receive enables them to live life to the best of their abilities;
98% felt they were supported to make choices about their own health and wellbeing;
99% believe that they got emotional support to manage life's experiences;
And 99% said that they were satisfied overall with the service received.
Addressing the General Assembly, Rev Thom Riddell, convener of the Social Care Council, said running services has never been easy but has got a whole lot tougher over the past few years and the stakes are "unprecedentedly high".
He told commissioners that social care services and health providers have borne the brunt of the pandemic and are working hard to recruit new staff.
A report to the General Assembly said long hours and uncertainty over the future of services has taken its toll on staff wellbeing with many staff members reporting exhaustion and high levels of anxiety.
Annual staff turnover has been higher than average this year, reaching 20% at its peak, however, this has now stabilised again at around 19%.
Helping hand
Mr Riddell said: "It has been a very stormy season for social care.
"However, the staff at CrossReach, far from being faint-hearted, continue to rise to the challenge of offering love, care and support to thousands of people on a daily basis, helping them to live life to the full whatever their circumstances.
"People living with a learning disability or a physical disability, or both, people who have become frail as a result of old age, people struggling with addiction or experiencing a dip in their mental health.
"People who find themselves homeless, or caught up in the criminal justice system.
"People who no longer live at home because of family breakdown, or need additional learning support because their needs are complex.
"People living with dementia, affected by poverty, loneliness or isolation.
"People at heart like you or me, for whom life has become hugely challenging because of the circumstances they were born into or the situations they have encountered along the way.
"People who need a helping hand and people for whom the Church, through CrossReach is holding out hope and a future."
Mr Riddell thanked church members for supporting CrossReach.
"People in the congregations and communities up and down the country have helped in so many ways, giving of time, talents and resources and holding us in prayer as we have navigated through some particularly choppy seas in this unprecedented season for social care," he added.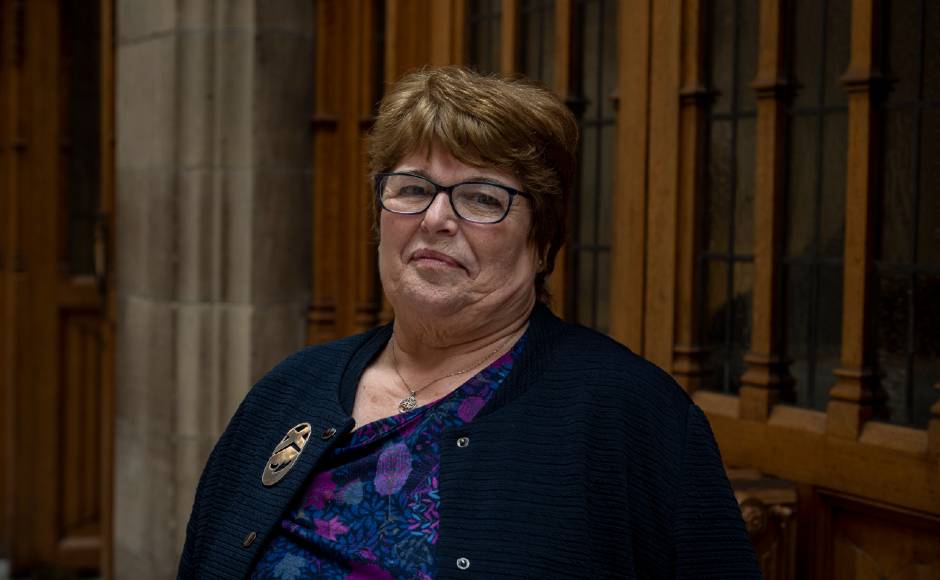 Meanwhile, the Guild has reported that members have raised more than £7.3 million for projects at home and abroad.
National convener Margaret Muir informed the General Assembly of the success of the project partnership scheme which started in 1969.
"It is just amazing to think that the Guild has brought such important issues such as HIV, post-natal depression, the plight of refugees and FGM right to the heart of the church and challenged and changed attitudes whilst at the same time raising £7,347,490.52, a phenomenal amount," she said.
"Looking Forward in Faith for the next three years, we work alongside our current project partners - Beat, Home for Good, Pioneers, Starchild, Unida and Vine Trust.
"As we shine our light through them nationally and internationally we will work with people suffering from eating disorders and children requiring foster care or adoption."
Forward thinking
The Guild will support cocoa bean farmers to obtain fair prices, theological education for young women from low income backgrounds and help young families, orphaned children and people with learning difficulties.
The Guild is described as an "outward looking" movement which has served local congregations and national and international partners faithfully for 135 years
Mrs Muir, a member of Airdrie New Monkland linked with Greengairs Church, said: "The Guild is a movement that is not afraid of challenge or change.
"If you had asked what would happen to the Guild if a global pandemic closed everything down for 18 months not many people would have thought we would survive, but survive we have.
"We adapted, we learned to use technology, we kept in touch by phone, by enews, by door step deliveries, with angels and chicks and even Guild in a bag."