Congregation completes stunning £1.3 million environmentally-friendly renovation of their buildings
Published on 3 March 2022 4 minutes read
A congregation in Airdrie has unveiled a stunning environmentally friendly renovation of their church, former manse and hall.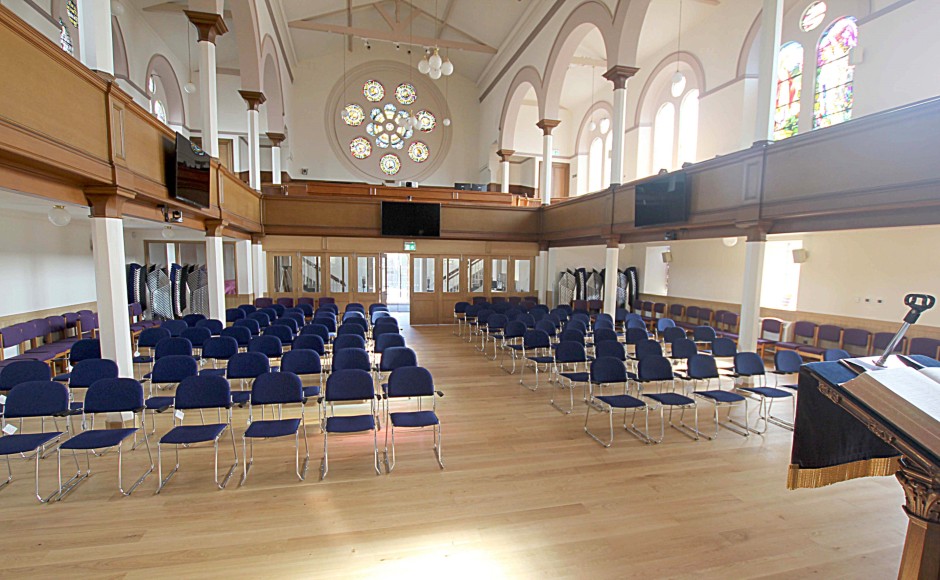 The changes at Cairnlea Parish Church have made their buildings more accessible and include flexible spaces to better serve the needs of the community around them.
The ambitious project was begun after the union of two congregations in 2016 when it was decided that only one church would be used for worship and that the former Broomknoll site was no longer needed.
"Rather than putting the additional building on the open market, the Cairnlea congregation invested in getting planning permission and drawings done to turn it into affordable housing," Rev Peter Donald, who is the minister of Cairnlea, explains.
"A housing association has now taken on the former church with support from the Scottish Government to adapt it.
"It was the most satisfactory way we could think of to make sure that the former church site was not going to be neglected."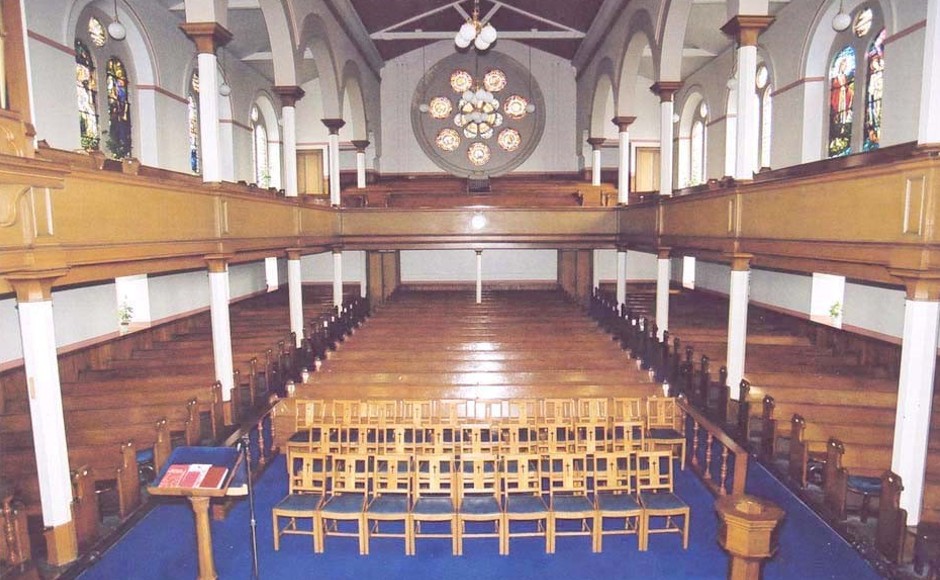 Through a combination of funds from the proceeds of the building, energetic fundraising, congregational giving, and grant awards they were then able to begin the next phase to improve the interior of the remaining church, hall and house.
"The sanctuary was not very accessible at all and there were fixed pews which meant it was felt that it wasn't really allowing the building to be used except on a Sunday," Peter says.
"We took out all of the fossil fuel heating and put in renewable air source heat pumps instead - creating an asset fit for the 21st century.
"The building itself, which is a rather fine 'B listed' church, has really sung with the new lighting and the redecoration and is much more beautiful than it was before but with the advantages of full accessibility and new toilets so it's a total win."
The process began properly in late 2017, when the congregation were looking for a new minister and it was clear that they were wanting to make some big changes.
"They had got as far as appointing an architect but by summer 2018 we fully launched the Cairnlea 2020 project.
"In early 2020 we appointed a contractor to begin work in April 2020, but of course that got put back to July."
"We moved back into the sanctuary by April 2021."
After the church was finished, the work on Cairnlea House, the former manse, began which took until October 2021 and included adding a lift for accessibility.
"Meanwhile we were trying to consider whether we could afford to do the hall and we had to keep on seeking out grants.
"The situation with Covid made it all the more urgent to find ways of regenerating community which opened up some funding from recovery funds."
Work to the hall included insulating the ceiling, replacing the stage, and installing air source heat pumps, all of which were ready in time for Christmas 2021.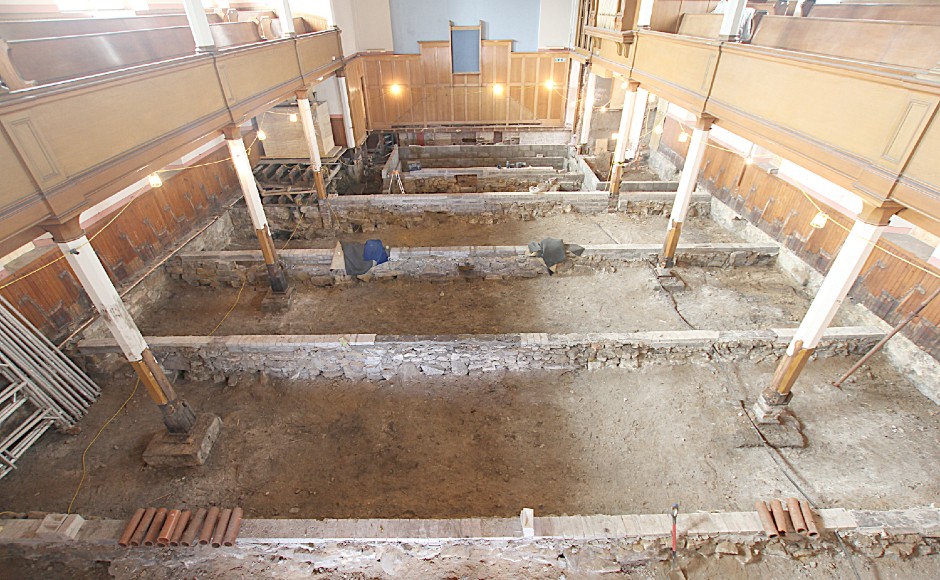 "We've all had to work very hard and this could never have happened without an amazingly gifted team within the church, who have given so many hours to overseeing the project.
"The finished product is so much better than we even imagined it could be.
"It's been very exciting to see what a difference it's made.
"We've been able to change the way we serve communion, such as by having lots of tables out so there's a sense of a communal meal and we can now have all different types of events in the sanctuary area, which means it can be used through the week."
Before work started, a survey was done in the community to ask for people to comment on what they would like the hall to provide.
"We're very much in the centre of Airdrie and we've always had different groups use our hall such as dancing classes, slimming world and a theatre group.
"My impression is we're quite advanced in removing the use of fossil fuels from our site - the direction of travel is towards net zero.
"All of these big 19th century spaces are being heated by air source heat pumps and it's working really well.
"One of our retired elders who drives a motorised scooter was able to drive into the sanctuary, then he was able to drive into a platform lift to take him down into the church hall and then drove into the lift of the house to go up to the first floor - he could get everywhere.
"It's just wonderful."
"It will enhance our mission and outreach - people these days expect a welcoming space.
"I want people to cross our threshold thinking 'this is a place worth coming to' and potentially exploring their faith."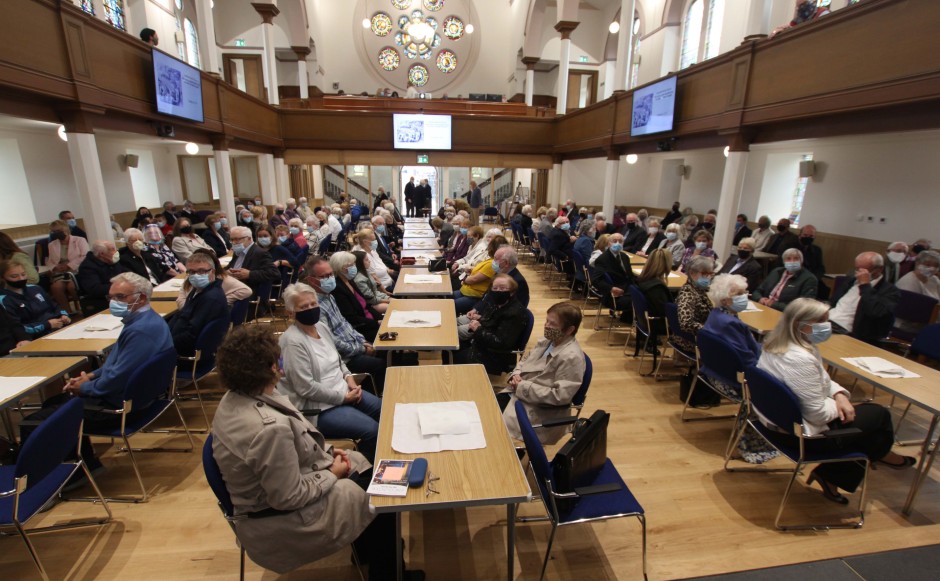 Mary Sweetland, who is the acting chair of the Church of Scotland's net zero group, said: "With the Church of Scotland's commitment to achieving net zero by 2030, more congregations are looking at their buildings and how to reduce their carbon footprint.
"It's great to have the pioneering work on moving in this direction from Cairnlea, and I hope we can share their experience with other congregations."
On Saturday 5 March members of the public are invited to visit Cairnlea Parish Church from 10.15am for 10.30am.
A service of dedication will take place on Sunday 6 March at 11am and all are welcome.