'Awesome' Holy Land trip brings past and present realities of region to life for trainee ministers
Published on 30 June 2022 4 minutes read
The Bible has been brought to life for a group of Church of Scotland ministry candidates and probationers in an "eye-opening" visit to the Holy Land.
As well as visiting religious and historical sites, the eight day tour also gave the future ministers a greater understanding of the current situation in the region and provided an opportunity to see how the Church of Scotland, together with its local partners, is making a difference by providing new opportunities and helping promote peace.
The annual Holy Land visit is jointly organised by Edinburgh New College and Glasgow Trinity College, which provide training for ministry candidates, but this year's group was larger than usual after Covid-19 restrictions forced the cancellation of last year's plans. It included eight Church of Scotland probationers, one deacon probationer, five current ministry candidates, a Scottish Episcopal Church ordinand and three staff from Edinburgh New College, while the Glasgow Trinity group includes four probationers, six candidates for ministry and a recently ordained minister, in addition to one member of staff, Professor Scott Spurlock.
Along with Old Jerusalem, Biblical locations on the busy itinerary included Capernaum on the Sea of Galilee and what is thought to be the site of the Apostle Peter's mother-in-law's home, while other historic sites visited included Qumran, famous as the location where the Dead Sea Scrolls were hidden, and the mountain fortress of Masada.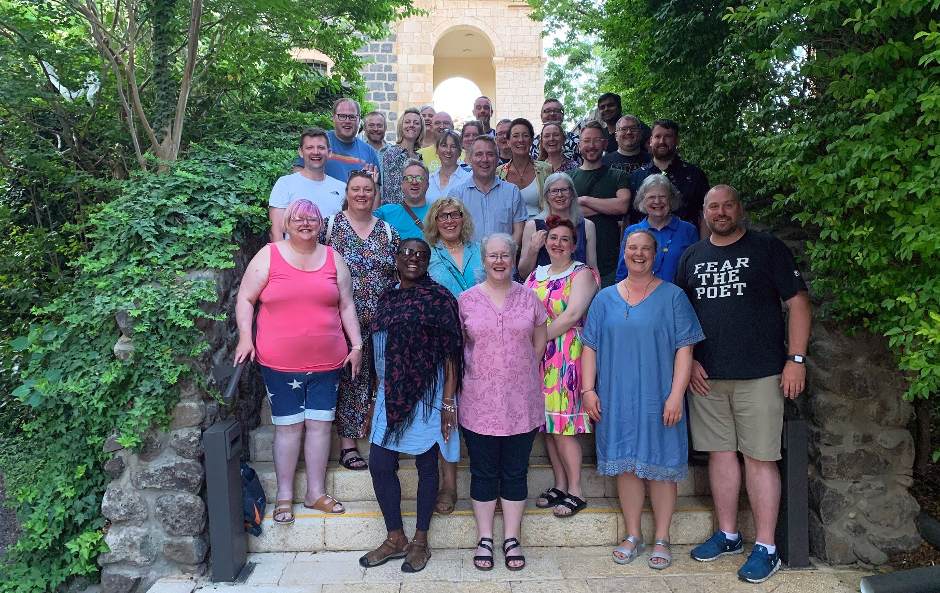 A better understanding
Dr Alison Jack, assistant principal of New College and senior lecturer in Bible and Literature, has made the Holy Land visit a number of times and said candidates found the holy sites to be very different from what they anticipated.
"A lot of these sites, like the Church of the Nativity or the Church of the Holy Sepulchre, are not at all what you might expect," Dr Jack said.
"They are full of noise and bustle and the smell of incense and you see how they are important to the different denominations.
"By going to the historical sites such as Qumran and Masada, you also get a better understanding of the time in which Jesus lived, so our scholarship is enhanced, as well as our life of faith."
This certainly seemed to be the experience of the latest group to make the visit.
"They talked about how it had invigorated their faith," Dr Jack commented.
"One said it had given them a new perspective on the life of Jesus and the first disciples, a perspective I don't think you would have been able to get any other way, and lots of them said it had given them resources they would be preaching from for years."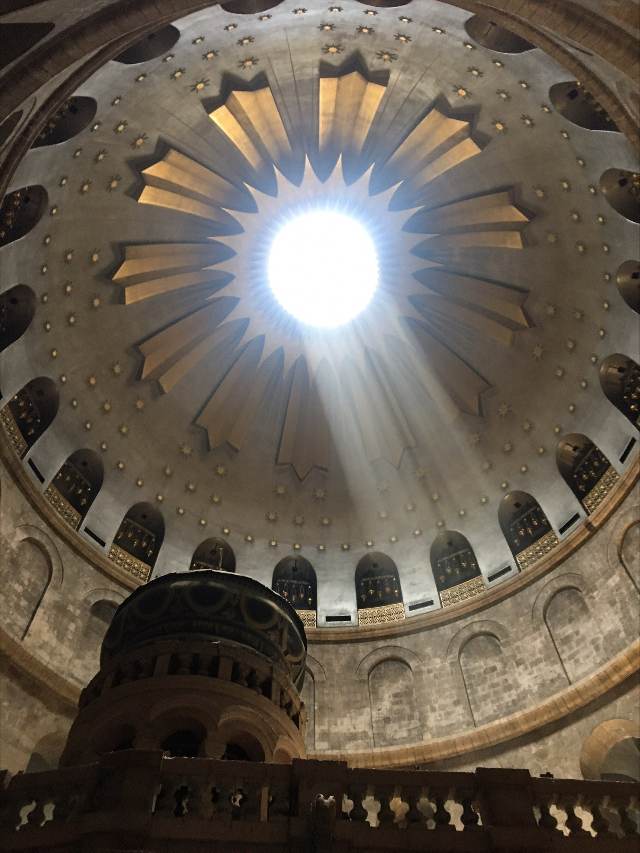 Awe inspiring
Trish Archibald, who began training for parish ministry last summer after previously serving as youth and families officer at St Michael's Parish Church in Linlithgow, agreed the visit had made a big impact.
"The trip was incredible," she said.
"It was awe inspiring to walk were Jesus walked, to be where the Holy Spirit first came to the disciples, to see, feel, touch, smell, and taste things I have only ever read about in the Bible.
"We met and spoke with many resilient people whose deep faith in the face of extreme difficulties was inspirational. This week was a privilege for which I will forever be grateful and one which I will never forget. I have no doubt will shape my faith and ministry for years to come."
Dr Jack added: "But it wasn't, of course, just those holy sites that we introduced them to. We heard from several people we spoke to about 'living stones'. Tourists often come to see the 'dead stones', the relics of the past, but we encountered the living stones that are still witnessing a life of faith."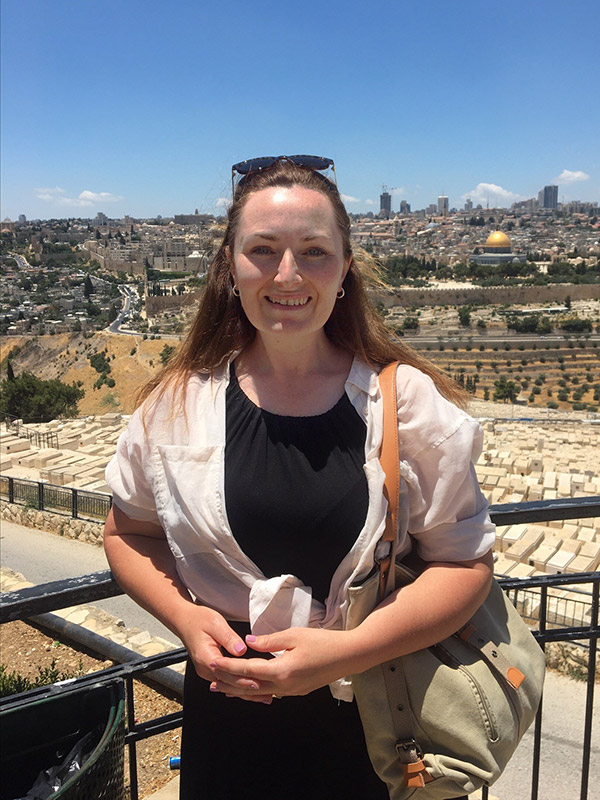 Humbling
An important element of the visit was the opportunity to see the ways in which the Church of Scotland engaged with the Holy Land.
This included attending a service in St Andrew's Church in Jerusalem and seeing Kirk partner organisations at work, among them the Sindyanna olive grove, which is led by women from both the Israeli and Palestinian communities and produces Fair Trade olive oil from reclaimed derelict land, and House of Grace, which supports disenfranchised individuals and communities in the Upper Galilee area.
Dr Jack said: "It was revelatory to be told about the Church of Scotland's longstanding involvement with these projects which are bringing communities together, fighting for justice and enabling minority groups and women of all faiths to work together and access new opportunities for education and advancement. That was really humbling.
"We asked what we should do when we got home and they said: 'Tell our stories – tell people what we do and what the Church is doing here.' Some of the students had questions about why the Church of Scotland should still have a presence in Jerusalem, and they told us it was important to have a conduit, a connection, with the outside world."
The group also had an insight into the current political realities of the region with a visit to Aida Refugee Camp near Bethlehem, which is now home to generations of displaced Palestinians.
"Visiting the historic and religious sites is important, but also we want to understand better the current situation in the Holy Land and see it from all perspectives," Dr Jack stated.
"It's a very full programme and we work them very hard, but I think it is a great opportunity for them all.
"But also the trip is about getting to know each other better and building relationships that will last their professional lives and beyond."