A Reflection for Easter Saturday
Published on 16 April 2022 1 minute read
This Easter Saturday we offer you this reflection from Lord Wallace, Moderator of the General Assembly of the Church of Scotland and Very Rev Dr Susan Brown, convener of the Faith Impact Forum.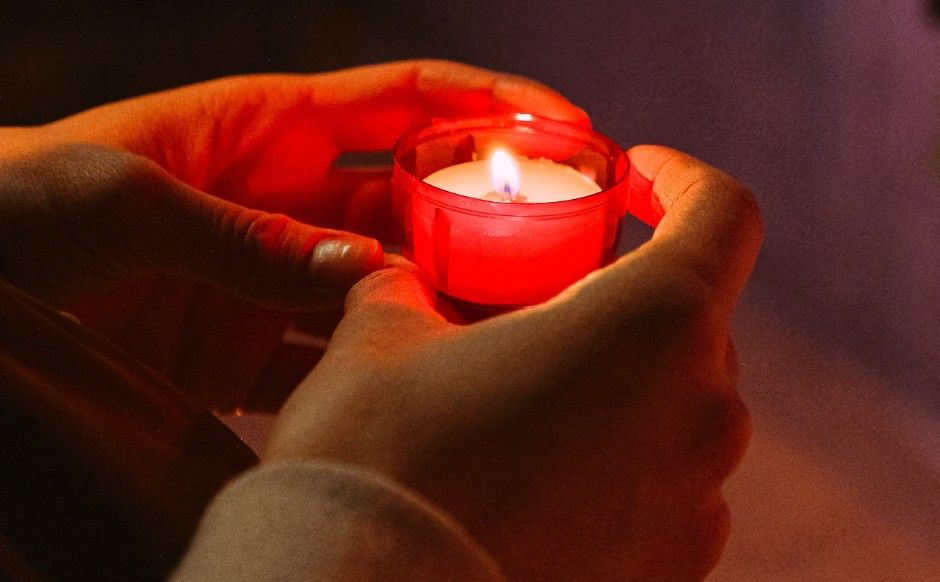 On this holy weekend and festival for many Christians around the world we remember the barbarous treatment exacted by the occupying forces of the Roman Empire in Israel some 2,000 years ago against the local populace.
As we retell the story of Jesus Christ, we remember those today who flee war, occupation and tyranny from their own situations.
Some end up as asylum seekers in the UK who have crossed land and sea at great risk to their lives to reach our Isles.
Some sadly drown or are viciously exploited en route by wicked traffickers.
The Church cries out for peace and justice on behalf of those fleeing such situations as refugees, to offer aid to human need and to call for reconciliation and human rights to halt this crisis of forced displacement.
The Church of Scotland views the recent announcements regarding proposals to transport people seeking asylum and sanctuary to Rwanda with grave concern for upholding human rights and respect for human dignity.
Our faith teaches us that giving as well as receiving hospitality is a gift that enriches us all. Jesus said "When I was a stranger, you welcomed me."
We are continuing to make strong representations to MPs and Peers about the Nationality and Borders Bill, and will seek to engage meaningfully with the UK Government about this transportation to Rwanda proposal with our ecumenical partners in early course.
At this holy time, we proclaim the values of the Kingdom of God and the importance and integrity of all God's people across our beautiful planet and not least those who are vulnerable or oppressed.
After all, as an infant, Jesus, with Mary and Joseph experienced the plight of the refugee fleeing from violence and persecution.
A Celtic Rune of Hospitality
We saw a stranger yesterday
We put food in the eating place,
Drink in the drinking place,
Music in the listening place.
And with the sacred name of the triune God
He blessed us and our house,
Our cattle and our dear ones.
As the lark says in her song:
Often, often, often, goes the Christ
In the stranger's guise.