Talking Ministry - serving as a reader is 'varied and good fun'
Published on 15 September 2021
A telecommunications professional has had the privilege of preaching in more than 30 churches in Dundee.
Tim Xenophontos-Hellen has been able to live out his passion for Christ without giving up his day job because he is a reader within the Church of Scotland.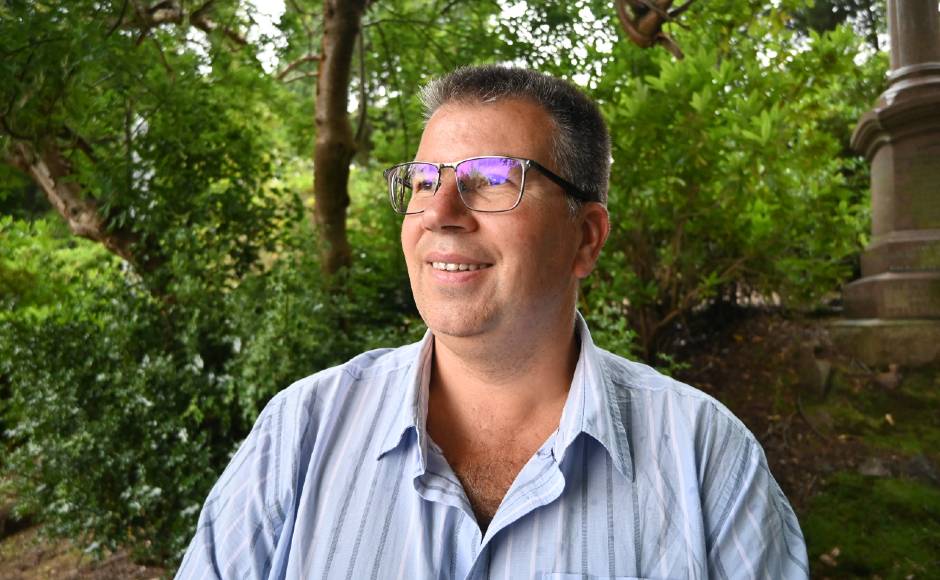 The role is principally concerned with the ministry of the word and the conduct of public worship.
Readers can be attached to the ministry team of a parish or linked parishes which sees them preaching regularly in one or more congregations.
Mr Xenophontos-Hellen, 50, has been attached to Meadowside St Paul's Church in Dundee, linked with St Andrew's Church since 2016.
He is the latest person to be featured in the Talking Ministry series, which explores different forms of ministry within the Church, and talks about his calling in a video.
Long-term relationships
Mr Xenophontos-Hellen, who works for BT, said he was involved with the Church for many years before he realised that God was calling him to do more.
"I attended an enquiry conference to learn more and I found it was the readership, the ministry of word, of preaching, teaching and pastoral care that spoke most," he explained.
"The best thing about readership is the variety it offers.
"I was part of a team ministry for three years and I developed great long-term relationships with the congregation.
"Readers provide pulpit supply cover where needed and I have had the privilege of leading services in over 30 churches in Dundee and beyond."
Married to Stella, Mr Xenophontos-Hellen said he is still thoroughly enjoying his role after 15 years.
"The perpetual surprise is where I feel that I've said something innocuous in a service and yet it's resonated with somebody so much so they sought me out afterwards," he added.
"It is good to know that whichever ministry we're in, people are paying attention."