September 2021: Reader Tim Xenophontos-Hellen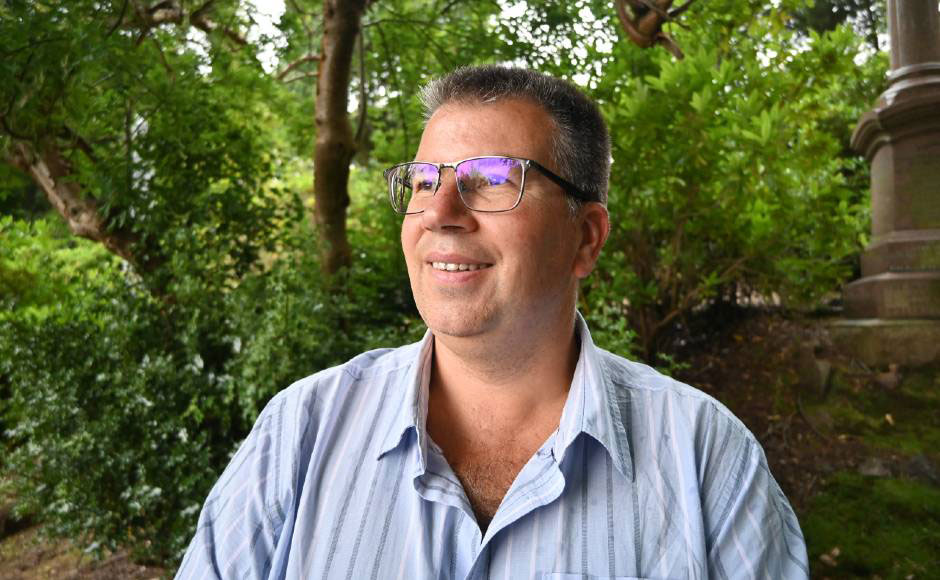 The Church of Scotland's 'Talking Ministry' series shares personal stories from those serving in Christian ministry, along with resources filled with questions, prayers and reflections to help encourage reflection on how God might be calling you at this time.
For September, Reader Tim Xenophontos-Hellen talks about ministry of the word and the conduct of public worship and we explore the theme: Ministry and me?
My ministry: Reader Tim Xenophontos-Hellen
Tim Xenophontos-Hellen has been attached to Dundee: Meadowside St Paul's linked with Dundee: St Andrew's since 2016 and was previously at Downfield Mains for 10 years. Before that, he was connected to Lochee Old and St Luke's for 10 years.
He is a reader whose duties are principally concerned with the ministry of the word and the conduct of public worship.
Readers can be attached to the ministry team of a parish and they can also be attached to a group of linked parishes, preaching regularly in one or more congregations, and sharing in pastoral work associated with worship.
Tim, 50, lives in the Menzieshill area of Dundee with his wife Stella and also provides pulpit supply.
He has worked for BT for 24 years and his current role is within the Business Continuity and Crisis Management team.
More information
If you would like to consider how God might be calling you to serve at this time, you may want to discuss further with your minister or be in touch with your Presbytery to explore local opportunities.
If you are interested in exploring a call to the recognised ministries of the Church, you can find more information on our vocations page and can contact ministry@churchofscotland.org.uk for a Discernment Conversation with one of the Recruitment Team.