Kirk marks 100 days until COP26
Published on 23 July 2021
Today (23 July) marks 100 days until the 26th UN Climate Change Conference of the Parties (COP26) arrives in Glasgow on Sunday 31 October, and Kirk members are pledging to join together in prayer and to take action for God's creation.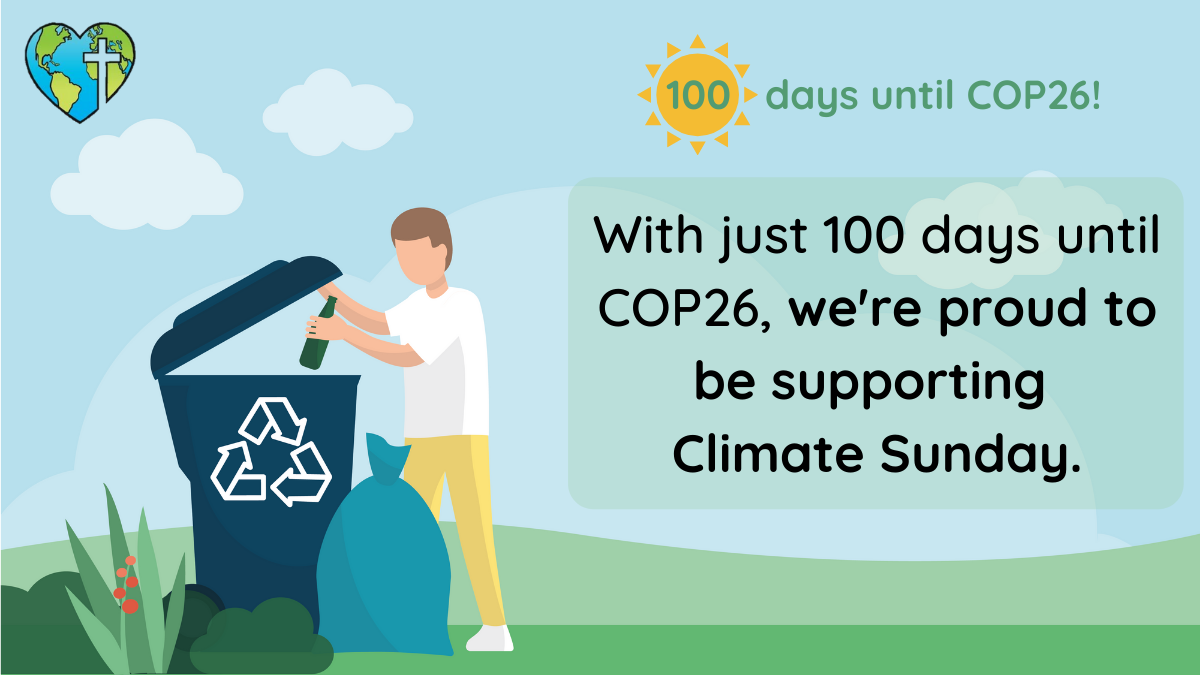 Across Scotland, communities continue to prepare for the arrival of the COP, and Church of Scotland congregations are preparing to play a crucial part in ensuring the event has a real and lasting impact on preventing or minimising the devastating effects of climate change around the globe.
"Today marks 100 days until COP26 and, as it approaches, there will be opportunities for activism, for learning and for putting into practice what we believe in," said Very Rev Dr Susan Brown, convener of the Church of Scotland's Faith Impact Forum.
"The main COP26 activities in Glasgow will be out of bounds for most of the members of our Church, but by embracing the technology which congregations have made good use of in the past 18 months, the chance to join in lectures, workshops and other events which are being planned and will form part of the COP26 fringe, marks a real change in how we can engage at local level.
"We need to ensure that the voices of those who are experiencing the effects of climate change are heard loud and clear. This is what we in the Church of Scotland should do for our brothers and sisters around the globe.
"Together, let us make a stand for justice."
What can I do now?
Congregations are encouraged to take part in the lead-up to this year's COP26 in lots of different ways, such as:
More details on how the Church of Scotland will be taking part in this year's COP26 events will be released in the following weeks and months, so stay tuned to our website, Facebook and Twitter pages for all the latest updates.
To get in touch with any comments, suggestions or ideas you may have, you can contact the Faith Impact Forum by email.