Abbey Church of Dunfermline rededicated by Moderator on bicentenary
Published on 1 October 2021
The Moderator of the General Assembly of the Church of Scotland has rededicated the Abbey Church of Dunfermline on the 200th anniversary of the building and praised the congregation's "outward looking service".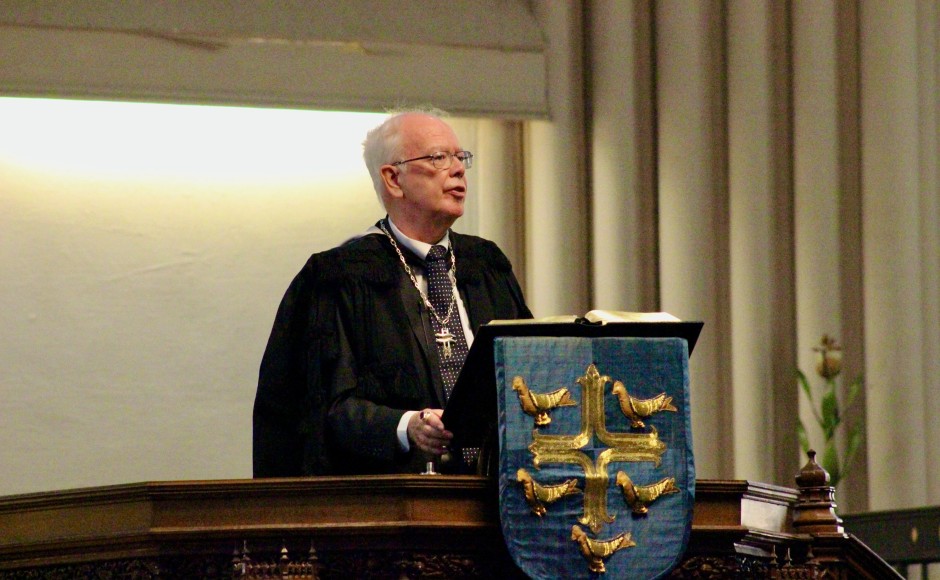 Speaking at the special service, which took place on Thursday 30 September, and marks the end of the congregation's four-year programme of bicentenary celebrations, Lord Wallace paid tribute to the faithful work of the Dunfermline congregation through many generations.
"Today we remember those who over 200 years have faithfully shown their love for God through the devotion of their time, their energy, their efforts in prayer, worship and service.
"But if an anniversary is a hinge - we not only look back, we must also look forward. And so today, we celebrate a church and congregation which has a history of outward-looking service in following the way of Jesus," he said.
Marking the historic moment, the minister of the Abbey Church, Rev MaryAnn Rennie said the rededication marked a special moment in the life of the Abbey Church congregation.
"Despite the challenges of the last 18 months the Church and its people continue to support and offer refuge to all and it is a privilege to be able to celebrate that long history today," she said.
Although there has been a Christian presence on the site for almost 950 years, the current church building opened on September 30 1821.

The service marked the end of four years of special events centring around the bicentenary which included a visit by a former Moderator, the Very Rev Dr Derek Browning in 2018 to launch the Abbey congregation's bicentenary project supporting refugees, A Place of Refuge, a special play, a series of lectures, concerts and a writing competition for primary schoolchildren.
During the 19th century renovation for the construction of the church, the bones of Robert the Bruce were discovered and reinterred within the new building.
Events last year and this year have had to be curtailed as a result of the COVID-19 pandemic, but fundraising has continued and the congregation has worked tirelessly to fundraise for A Place of Refuge, an appeal set up to mark the anniversary, which supports the work of the charity Scottish Faith Action for Refugees and the continuing work of the Abbey Church which has historically offered a place of refuge.
Mrs Rennie, and members of the congregation have also walked four stages of the Fife Pilgrim Way in recent weeks to fundraise for the bicentenary appeal.
You can sponsor MaryAnn or donate to the appeal online.