Congregation serves up nearly 100,000 meals for people hit hard by pandemic
Published on 12 July 2021
A Kirk congregation in Bermuda has distributed nearly 100,000 meals to people whose lives have been turned upside down by COVID-19.
Members of Christ Church in Warwick have tirelessly worked with partners to provide pre-packaged food to those most in need during the pandemic as it has had a catastrophic impact on the island in the western Atlantic which relies heavily on tourism.
The herculean effort is part of the congregation's mission to spread the Good News, attract new members and show the relevance of practical Christianity in action.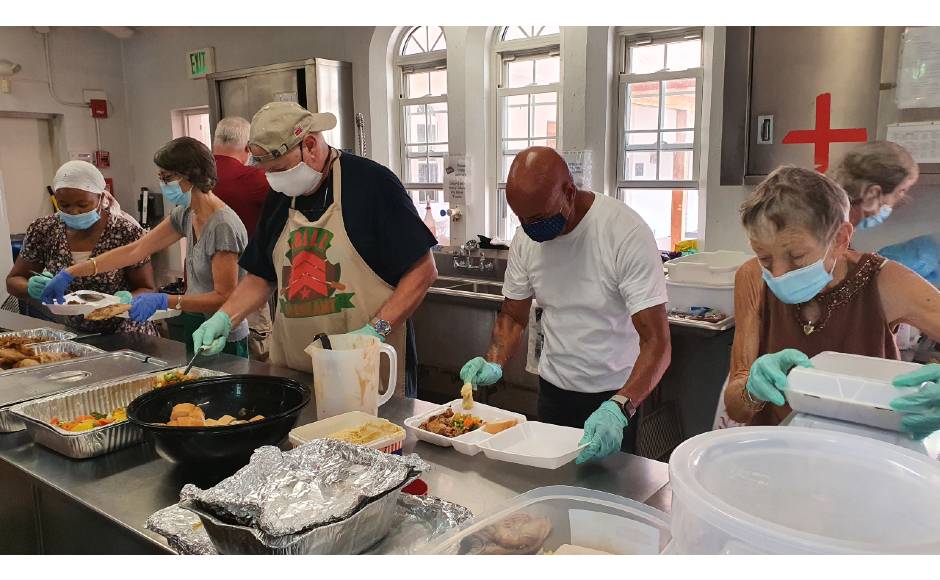 Doug Frith, Session Clerk of Christ Church, part of the International Presbytery, explains how the congregation has served the people of Bermuda, two hours flying time from New York in the USA, like never before.
"Two years ago, the Kirk Session decided to actively grow church membership and agreed to focus on three areas - congregation, community and worship.
"The community component was particularly important as we believed a significant community outreach programme would stir the interest of younger adults who would want to be involved.
"We felt that many young people want to see a Church that is actively putting faith into action throughout the week rather than just being a Sunday organisation.
Army of volunteers
"At the start of the pandemic, Bermuda's tourism industry was gearing up for the summer season and was stopped dead.
"Overnight, families in that industry found themselves without any income.
"People went from 'getting by' comfortably to not being able to pay rent or mortgages, electricity bills and, most critically unable, to buy food as savings were quickly exhausted.
"In late March 2020 a local hotel, in partnership with a corporate charitable foundation, began providing pre-packaged meals for families who were in desperate need and we volunteered to be a distribution centre for these meals.
"We were only allocated 25 meals per day which was way short of the need.
"Very quickly our outreach team along with the minister, Rev Alistair Bennet, agreed that we could put our Church kitchen to good use and prepare additional meals.
"On 3rd April 2020, with assistance from a professional chef who had been laid off, we started cooking and distributing healthy meals seven days per week.
"Up until now, we have served about 97,500 meals.
"We have about 100 volunteers regularly working with us to prepare and distribute meals – their spirit is incredible.
"Every day we receive donations of cakes, brownies, cookies etc. for desert from a wide variety of donors, many of whom cannot assist during the hours of our operation.
"Local farmers have donated much seasonal produce and various stores and wholesalers have additionally donated food and drinks.
"Even the Governor of Bermuda has delivered sacks of potatoes and produce from her Government House garden.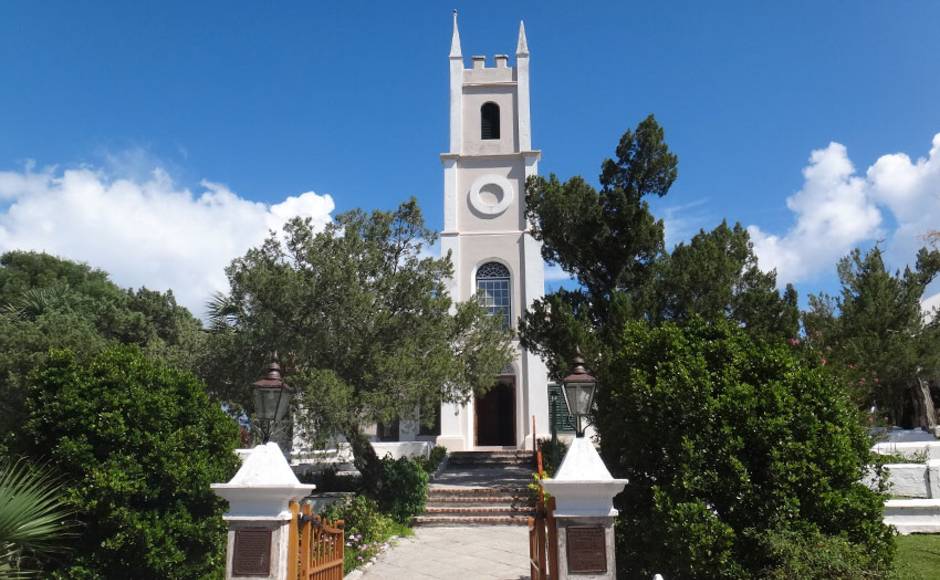 "About 140 meals are delivered on three routes each day by volunteer drivers and the remainder are collected by walk-in 'clients'.
"Funding has been achieved purely through donations totalling over $500,000 specifically fo our feeding programme.
"Although this is a church led project, it is overwhelmingly a valuable partnership with the community.
"Never did we think we would be cooking meals for over a year, never did we think we would capture the imagination of the community to support us financially the way they have and never did we think we could assemble an army of willing volunteers who would work with us for so many months.
"Yet that is the reality.
Love and dignity
"On a lighter note, the minister is now very accomplished at a variety of kitchen tasks from scraping,scrubbing and washing endless cooking trays, to peeling potatoes and carving turkeys and beef.
"In addition to the feeding programme, for a number of years we have operated a small shower and laundry facility.
"We have two showers,three washing machines and four dryers.
"On Saturday mornings we invite homeless people to come and have a shower and we will wash their clothes and then provide a cooked breakfast for them.
"It is our desire to provide healthy meals with love and dignity.to anyone in need.
"We hope to emerge from this very difficult time a stronger Church, more ready to respond to need in our congregation and community.
"Rarely has so much opportunity existed to make the Church relevant again."