Angus church refurbishment project completed
Published on 14 July 2021
An historic Angus church has undergone a stunning transformation to ensure it is fit for purpose for 21st century mission.
East and Old Parish Church in Forfar, which dates back to 1760, has been renovated into a "flexible, warm, open and welcoming" space from which to share the Good News of Jesus Christ.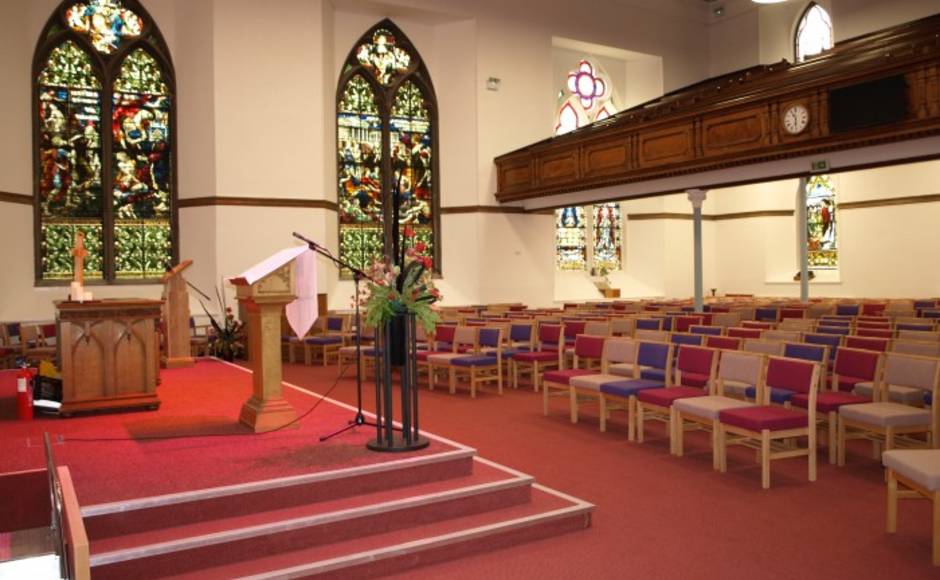 Minister, Rev Barbara Ann Sweetin, said: "The building is looking fabulous, the congregation are delighted and members of the local community will be extremely surprised by what they see."
Work to refurbish the building, known locally as the "Big Kirk", started six years ago and was carried out in two phases, largely funded by money raised by members and generous donations from local businesses.
Warm and welcoming
Free standing chairs have replaced the pews in the sanctuary on the ground floor which means the space can be used for a wide variety of activities.
The old organ has been removed and the space it occupied has been converted into a "reception area".
A new activities hall with a sprung floor, ideal for dancing and gymnastics, has been created along with another large room that can be subdivided into two.
The new spaces will be available for hire to community groups and used for exhibitions, concerts and other events.
The church has been completely re-decorated, fitted with new roof tiles, new carpets, a state-of-the-art heating system, audio-visual equipment and wi-fi.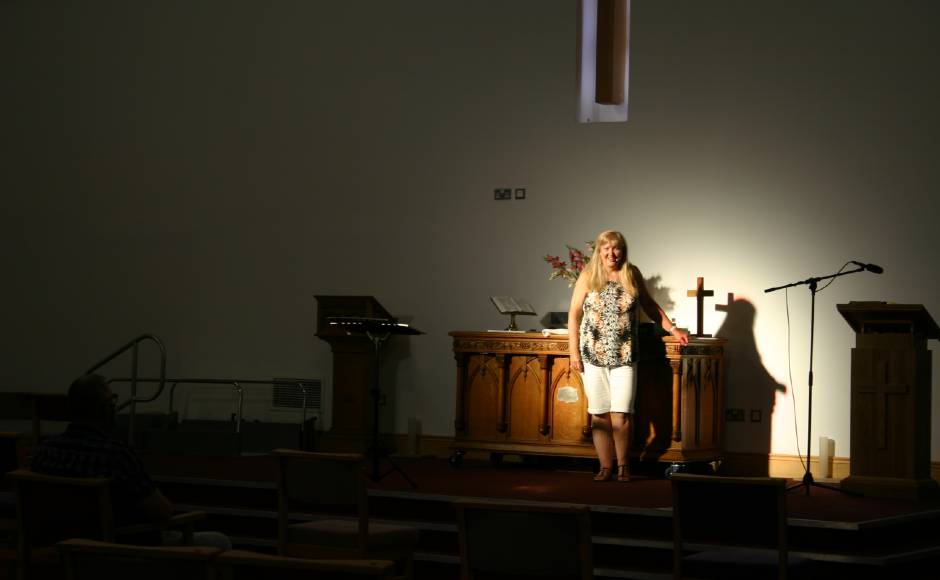 Mrs Sweetin, who is only the eighth minister to serve the congregation in 261 years and the first women, said a grand re-opening event is being held on the 24th of July in accordance with appropriate social distancing rules.
"Members have known for many years that going forward in the future the building must be used for lots of different things that would benefit the community, not just worship on a Sunday morning," she explained.
"We wanted to create a building that is fit for purpose in the 21st century because before the renovations we had a very old, cold, dark church building.
"It was so rigid, you could not do anything with it because of the pews and we only had one room downstairs, a room upstairs and two toilets for ladies and gents.
"We wanted to create a bright, warm, open and welcoming space that is a blend of traditional church with contemporary design.
"I am confident that we have achieved that and we are all excited to hear what the local community think on the open day."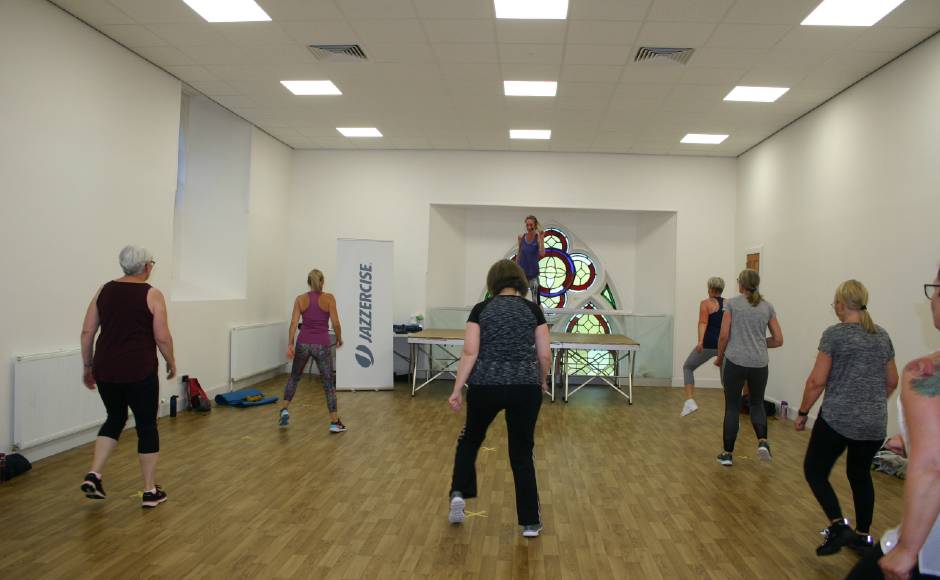 Mrs Sweetin said many groups have already expressed significant interest in hiring space in the building and revealed that a "jazzercise" class will soon be held three nights a week.
"If people in the Forfar area are looking for state-of-the-art facilities to hold concerts, events and parties, they should look no further than East and Old Parish Church," she added.
The project cost around £1 million.
Seamless
Meanwhile, the sanctuary at St Cuthbert's Parish Church in Edinburgh has undergone a £150,000 refurbishment.
The pews have been removed apart from the back four on each side under the gallery and replaced with free standing chairs to transform it into a flexible, multi-purpose space.
A new floor has been laid and a state-of-the-art audio-visual system, including large screens discreetly located under the gallery, has been fitted.
The building in Princes Street Gardens near the foot of the extinct volcano on which Edinburgh Castle stands, is already home to the Scottish Sinfonia and Edinburgh Bach Choir as well as being a major Fringe venue.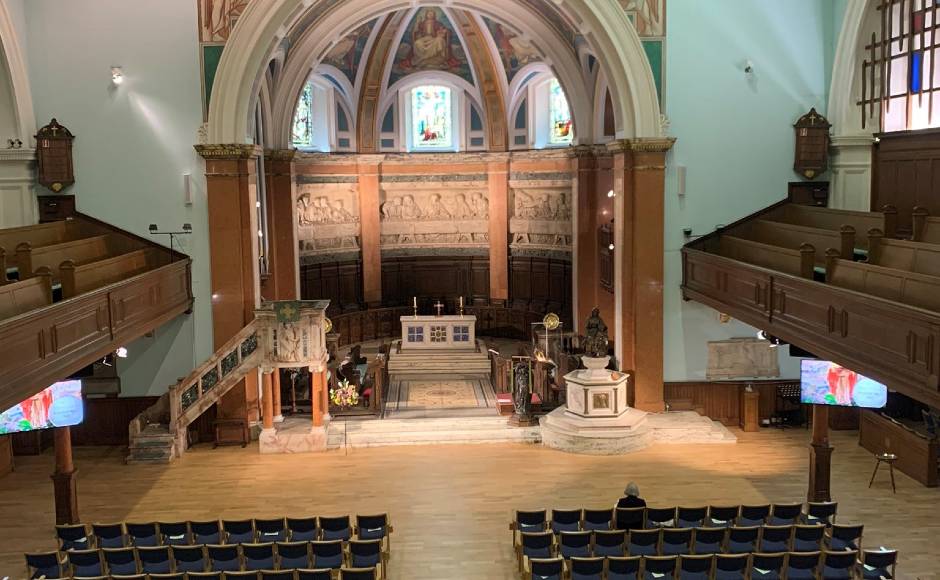 Minister, Rev Peter Sutton, said the refurbishment would enable the building to host large community events and conferences.
"St Cuthbert's is the oldest Christian site in Edinburgh and we are absolutely delighted with the seamless refurbishment," he added.
"It still very much feels like you are entering a church which is very important for us.
"Maintaining the four pews help frame the new Second World War Memorial Chapel that we have created at the back of the church.
"Most importantly, the refurbishment allows us, with our partners Steps to Hope, to serve our new Sunday evening congregation of 100 homeless folk and volunteers in the main sanctuary so they too can enjoy the awe and wonder of this stunning sacred space."
Well equipped
Mr Sutton said the building is one of the best medium-sized concert venues in Edinburgh and revealed that it is hosting a community arts exhibition around the theme of sustainability in October in anticipation of the COP26 UN climate change conference being held in Glasgow in November.
Legendary crime writer Agatha Christie married her second husband, Max Mallowan, in the church's Memorial Chapel in 1930.
The General Trustees have embarked on a mission to ensure the Church of Scotland has 'well equipped spaces in the right places'.
They do not determine where to "prune or plant" but have published a toolkit that helps presbyteries decide minimum standards and where buildings should be located.