New community hub church in heart of regeneration area opens
Published on 5 October 2019
An iconic new £2.5 million community hub church at the heart of the biggest regeneration project in Scotland is officially opening tomorrow.
St Rollox Church is a flexible and versatile, multi-purpose space that symbolises the "rebirth" of Sighthill in Glasgow.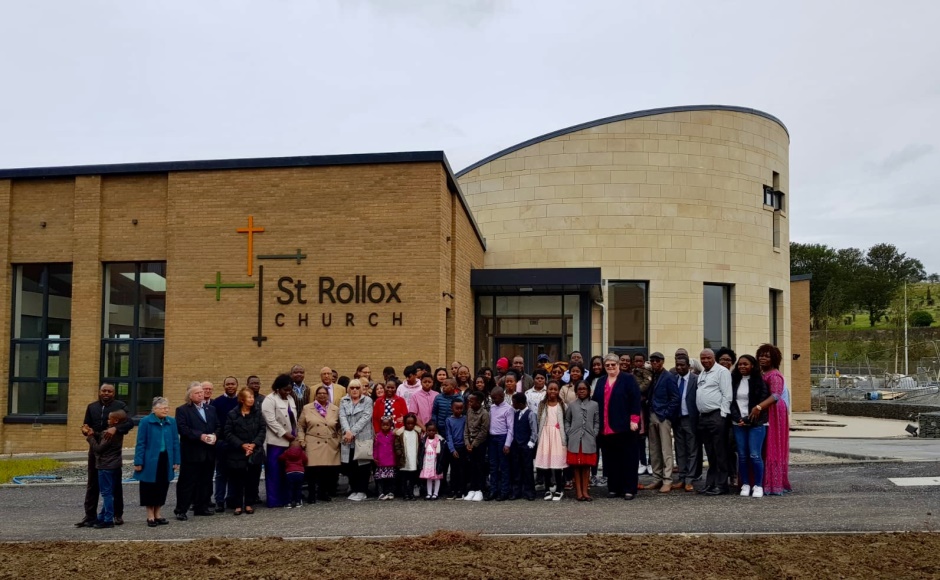 The district in the north of the city is currently being transformed through an ambitious £250 million regeneration project- the largest in the UK outside of London.
Rev Jane Howitt, minister of St Rollox Church, said: "We are hugely excited because our accessible new building is the first public space to open in the area.
"It is a very light and airy facility in the heart of a new and growing community, a place where everyone is welcome and can call home."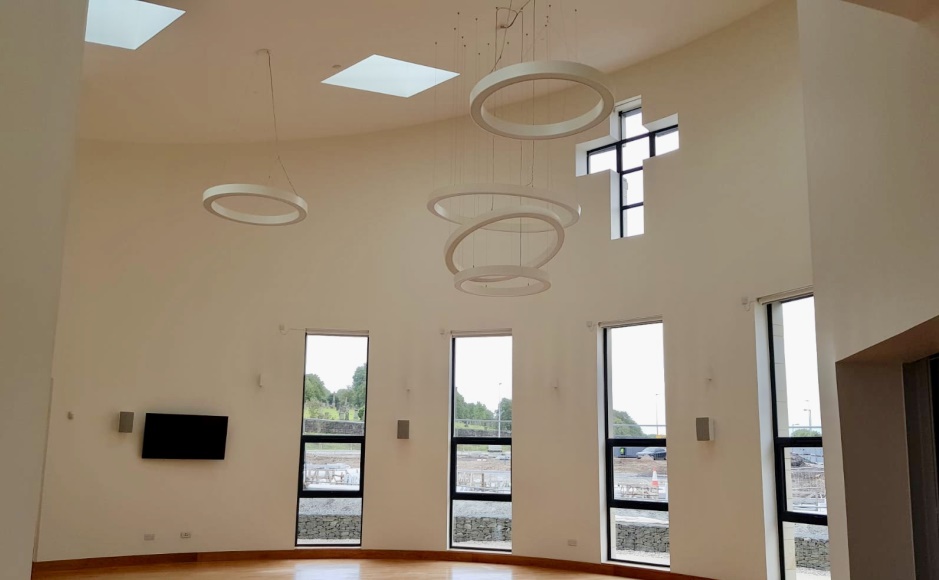 The long awaited opening ends a tumultuous period for the congregation who were told in 2014 that they had to leave their old church building on Fountainwell Road half a mile away.
It was subject to a compulsory purchase order by Glasgow City Council which needed the land to build a new access road to Sighthill, where hundreds of new homes, a new school and shops are being built.
Described as a "real asset" to the community, the new building construction was funded by the local authority and furnished by the Church of Scotland.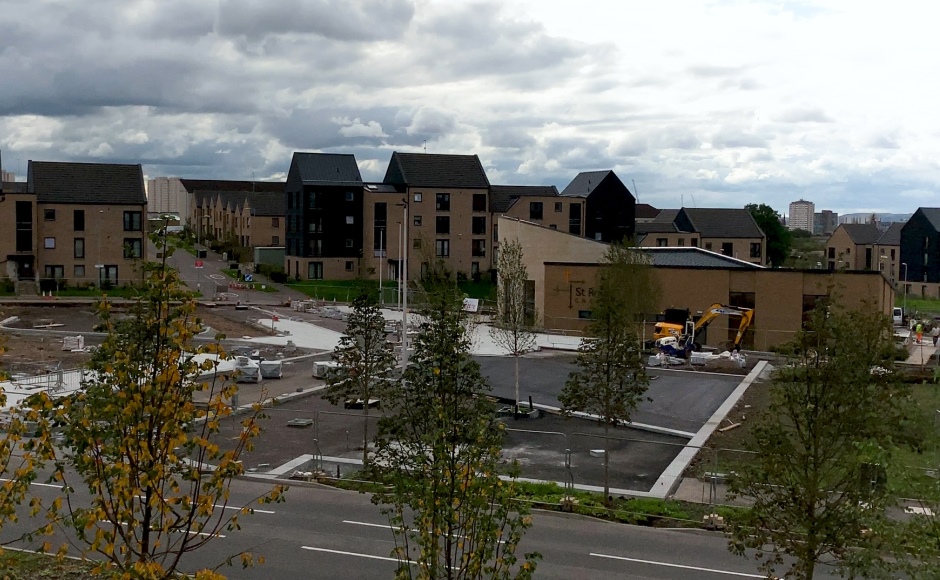 The General Trustees, who own most Kirk buildings and land, pledged £78,000 to the project, £31,000 has been provided by five neighbouring churches, the St Rollox congregation raised around £20,000 and money was secured from other funds and trusts.
The congregation, one of the most diverse in Scotland because 85% of people who attend were born outside the UK and see themselves as 'New Scots', have been meeting in temporary accommodation next to the new building since November 2018.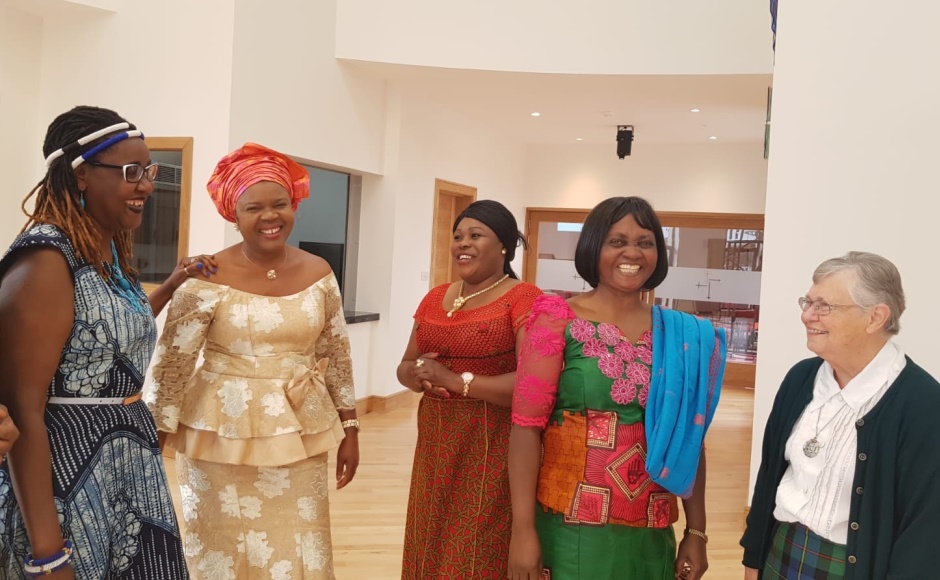 Rt Rev Colin Sinclair, Moderator of the General Assembly of the Church of Scotland, said he was "very much looking forward" to preaching at the inaugural thanksgiving service on Sunday which is expected to be attended by hundreds of people, including local politicians.
"I preached in St Rollox a few years ago and it is the richness of the cultural diversity that is so impressive," he added.
"As they start a new chapter in their story, my prayer is that those who have journeyed from many lands may find a home with those who have lived in Glasgow all their lives."
Sanctury
The centre piece of the single-storey building is the Rotunda – a bright and spacious area fashioned out of wood and glass with a cross shaped window which will house a café open to the public and the only one on that side of a dual carriageway.
The sanctuary area, known as The Gathering Space, can be subdivided into two rooms thanks to a motorised, soundproof glass wall and has the capacity to seat 180 people.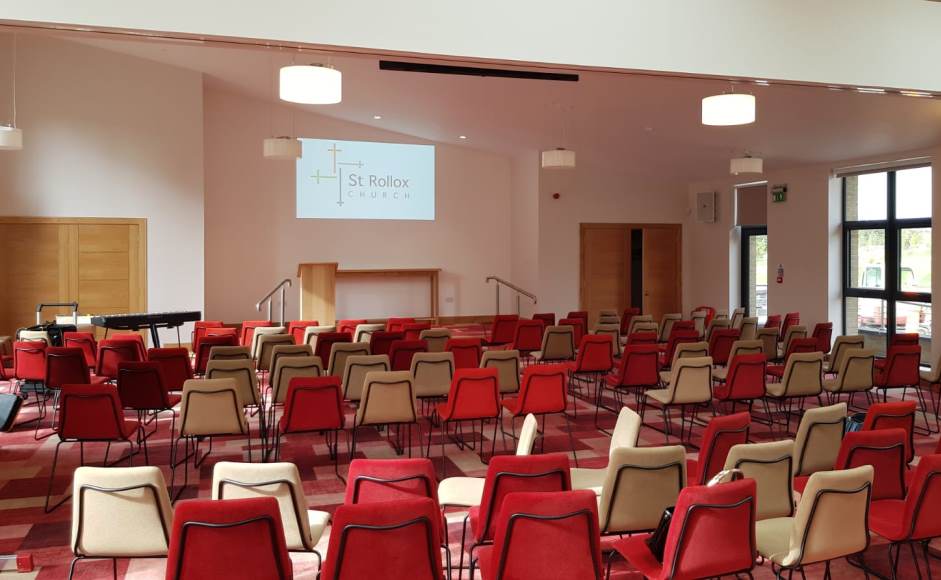 The building, which has underfloor heating, solar panels and audio visual equipment, has large meeting spaces known as The Activity Space.
They can be subdivided into smaller rooms to host a myriad of different events and activities like education and craft classes, exhibitions and concerts.
Prizewinning sculptor Michael Visocchi, the youngest artist to be elected to the Royal Scottish Academy of Art and Architecture, is creating a public artwork which will soon be mounted on an exterior wall.
Fashioned out of Jesmonite, it features a series of 77 crosses in 33 different styles, one for every year of Jesus' life.
Artist Fiona Rew has created a glass feature, with the theme 'The Fullness of Life', for the Rotunda.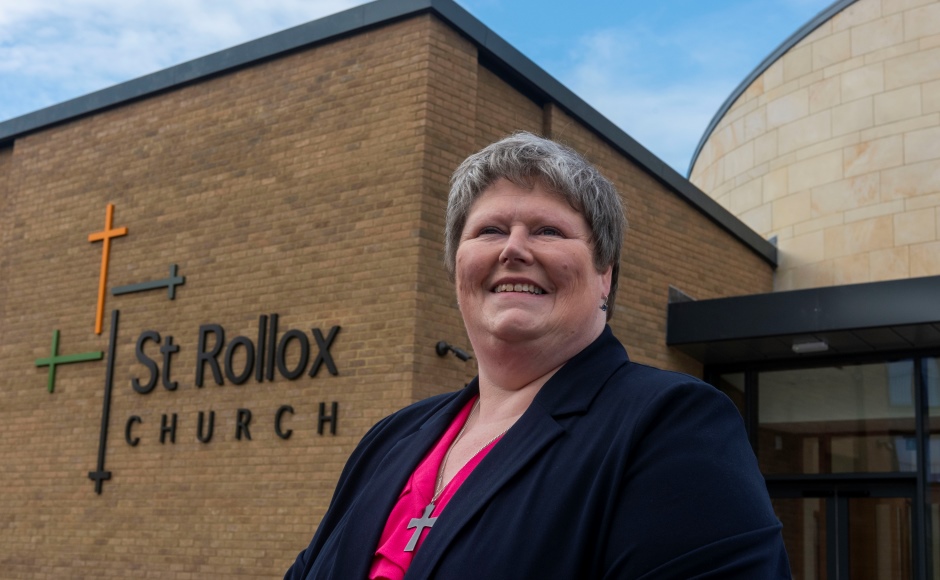 Ms Howitt said: "The facilities are great and people will be able to come in off the street and meet their friends, knowing there are people here who will befriend them.
"There are another 800 homes being built in Sighthill and it is lovely to know that the church is already here and we will continue to be very much connected to what is happening socially in our community.
"God is eternal and the church represents something of stability in this community where there has been so much change."
Sighthill is traditionally an area where asylum seekers and refugees are housed and many who have secured settled status in the UK have decided to stay.
St Rollox has a rich tradition of running community outreach programmes to support vulnerable people and the new building, which has a large kitchen, a quiet room and disabled entrance, will enable the congregation to build on this work.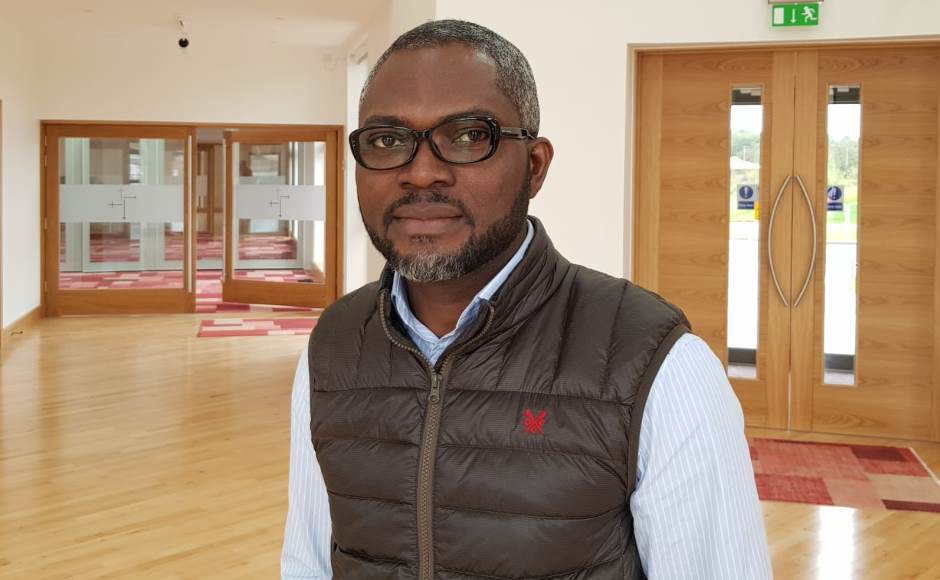 Dr Kenneth Lawani, Session Clerk to St Rollox Church, said: "Our new building is amazing and we are excited and looking forward to moving in.
"It is centrally located and we want to continue having a positive influence in the community.
"We want to reach out to people to let them know that we are there for them as much as they are here for us."
Real asset
Rev George Cowie, clerk to the Presbytery of Glasgow, said: "It has been a challenging time for the congregation as they were forced to leave behind their old building.
"It was difficult in the interim stage as they used temporary accommodation in the form of portable cabins next to the construction site.
"But the fruits of their labour are coming to bear and they can look forward to moving into purpose-built premises which will be a real asset for the local community and the Church."
This is the second time in 35 years that St Rollox Church has been forced to move due to compulsory purchase because of the redevelopment in Sighthill.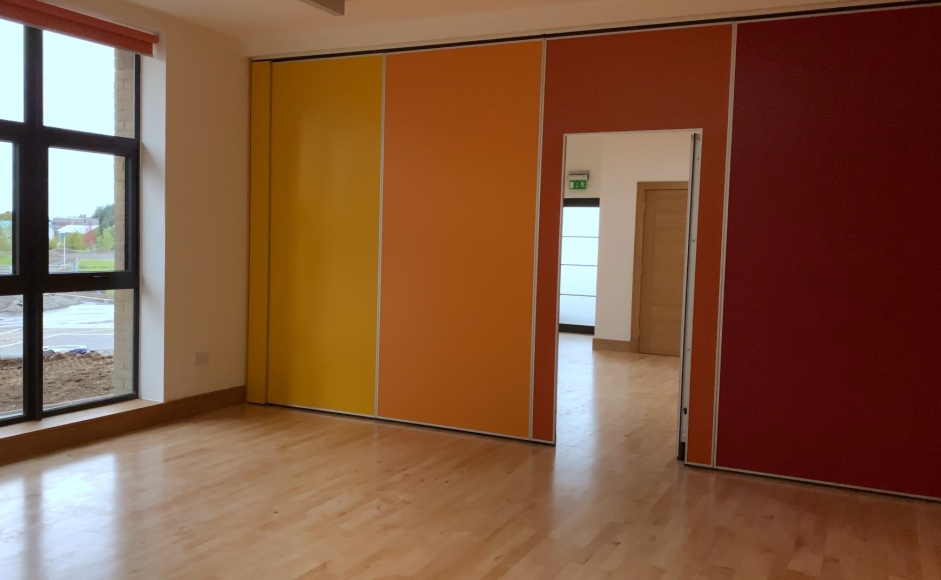 Councillor Susan Aitken, leader of Glasgow City Council, said: "The opening of St Rollox Church will be a great asset for the area as it continues its regeneration.
"This new church building will not only play a key role for the congregation, but offers a space which could benefit the wider community of Sighthill and neighbouring areas.
"The church is yet another symbol of the rebirth of Sighthill, one of the biggest such projects in the UK."
David Robertson, Secretary to the General Trustees, said: "The Trustees are pleased to have supported the congregation and its office-bearers and minister from the start by acting as the client, rather than the Kirk Session, and by providing project management support including the financing of a project manager."