Church knitting group recognised in Scottish Parliament
Published on 11 October 2019
A church knitting group has been recognised in the Scottish Parliament for its contribution to the community, including making special Harry Potter scarves for children in hospital.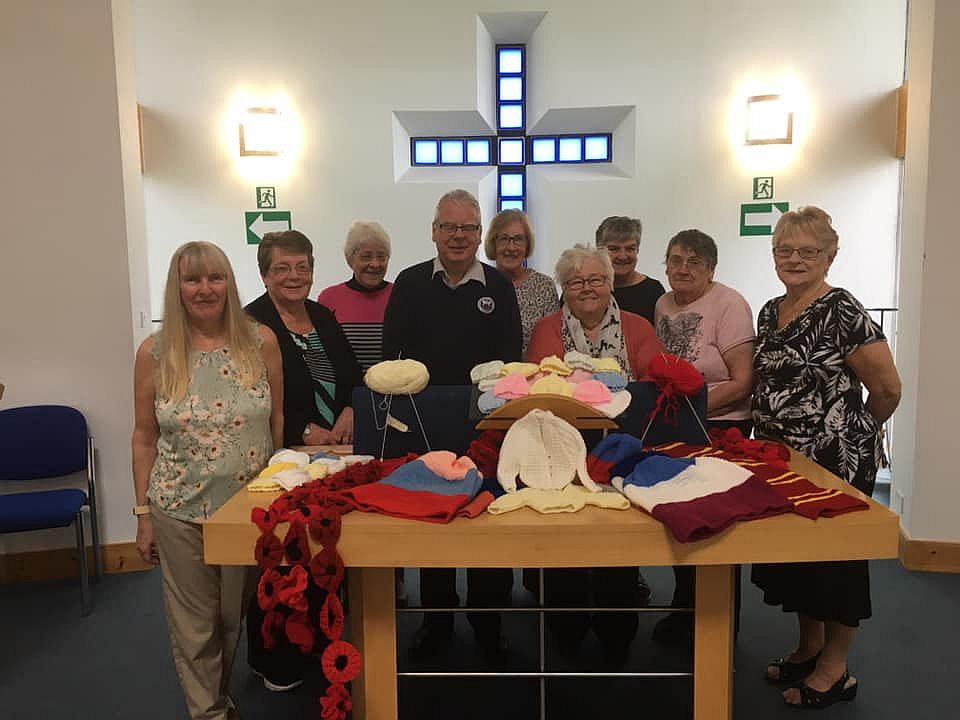 The weekly knit and natter group at Mansefield Trinity Church in Kilwinning was thanked by Ruth Maguire MSP in a motion for a "series of goodwill projects".
She specifically cited "their hard work in creating Harry Potter-themed scarves for children at Glasgow Children's Hospital" and "hats for premature and stillborn babies at Ayrshire Maternity Unit."
Around 10 members attend each session, some of whom are elders at the church with others are drawn from the wider community.
Many also support the work of the group, which has been going for around a year, by producing items in their own homes.
Church elder Jean Hackney, one of the regular knitters, explained that it all began in the run up to the Armistice Centenary last year.
"We'd seen other poppy displays and we thought we'd get together", she said.
Afterwards they knitted daffodils for Easter, followed by decorations for the annual Glasgow Taxi 'Outing to Troon' day.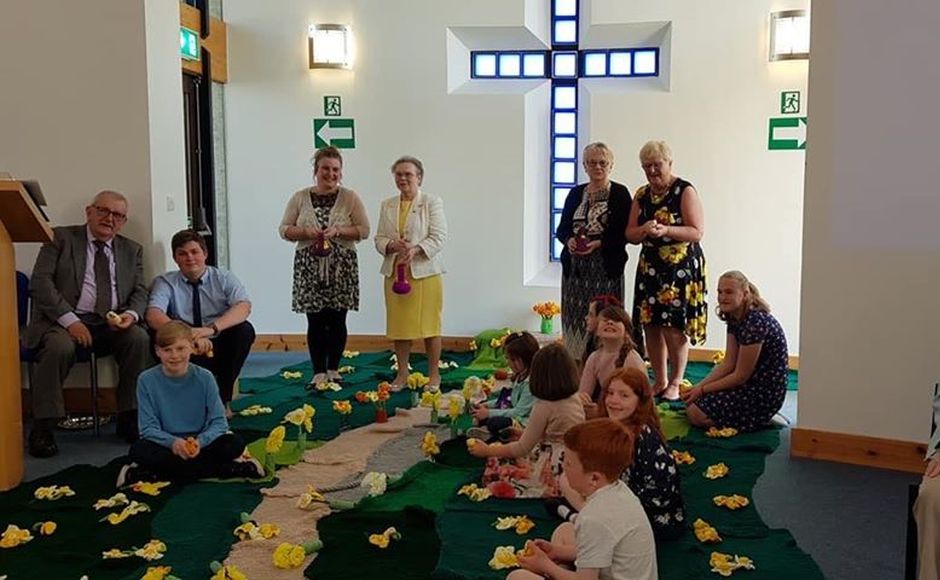 Their next project was to help patients in the Glasgow Children's Hospital.
"They have a Harry Potter day every year and they wanted every child to have scarf", Ms Hackney explained.
"Everybody in the group was doing different houses from the books."
Reflecting on the praise from the Scottish Parliament, Ms Hackney said it came as a "surprise" but was "lovely" to be recognised.
"It makes you feel good - we've had nice letters", she said.
"Some days it's more natter than knit!"