2021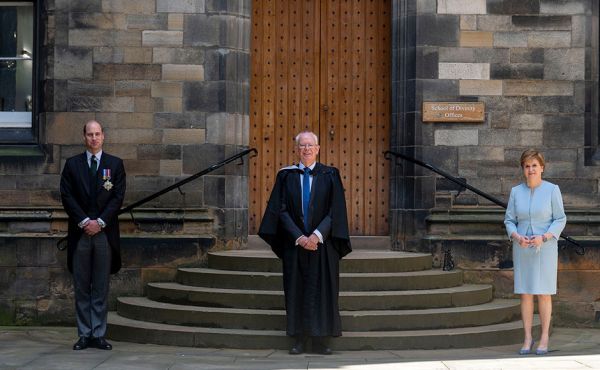 The 2021 General Assembly was held online from Saturday 22 May to Thursday 27 May.
More than 700 participants joined together remotely from across Scotland and around the world, facilitated via Zoom and the "Assembly Hub".
As in 2020, a limited number of people were present in the Assembly Hall, and all discussions, voting and amendments were done online through the Assembly Hub. The Hub enabled members to ask questions and put forward amendments and new ideas. The entire General Assembly was live streamed on the Church of Scotland website.
The opening session on Saturday 22 saw the installation of Lord Wallace of Tankerness as the Moderator of the General Assembly and an address by the Lord High Commissioner Prince William, Duke of Cambridge and Earl of Strathearn.
Relive the General Assembly 2021
Watch video highlights and view a gallery of photos from this year's General Assembly.
Text and videos of the speeches given at the General Assembly are now available on our Speeches page. You can also find reports and supplementary documents on our Reports and Additional Documents page.
The 2021 Blue Blue Book can be found on our Publications page.
News round up
Moderator of the General Assembly 2021
An elder and former Deputy First Minister in the Scottish Executive minister is the Moderator of the General Assembly of the Church of Scotland in 2021-22.
The Rt Hon Lord Wallace of Tankerness QC (Jim Wallace) began his year-long role of ambassador for the Church of Scotland in May 2021, succeeding the 2020-21 Moderator, Rt Rev Dr Martin Fair.