HIV Resources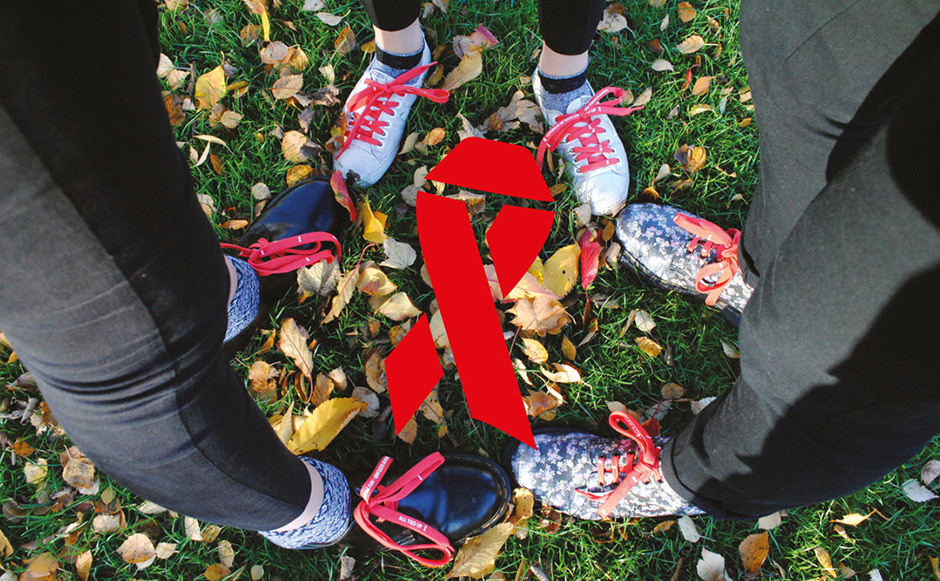 Poverty and lack of development often contribute to the spread of HIV which can lead to ill-health and even death.
People living with HIV throughout the world do not look for our sympathy but our solidarity and practical support. The HIV Programme aims to provide that support around the world through its partnership's with church-related and other faith-based organisations and so to bring hope.
The HIV Programme's aims to break the silence on HIV and AIDS ; stand together with partner churches; offer practical support; speak up for the voiceless; and involve every member of the church.
Recent statistics can be found in the UNAIDS report. Visit HIV Scotland or take a look at National AIDS Trust (NATs) website for the latest information about what's happening in the UK.
For more information on the Church's HIV programme please contact hiv@churchofscotland.org.uk
All Tied Up Sponsored Walk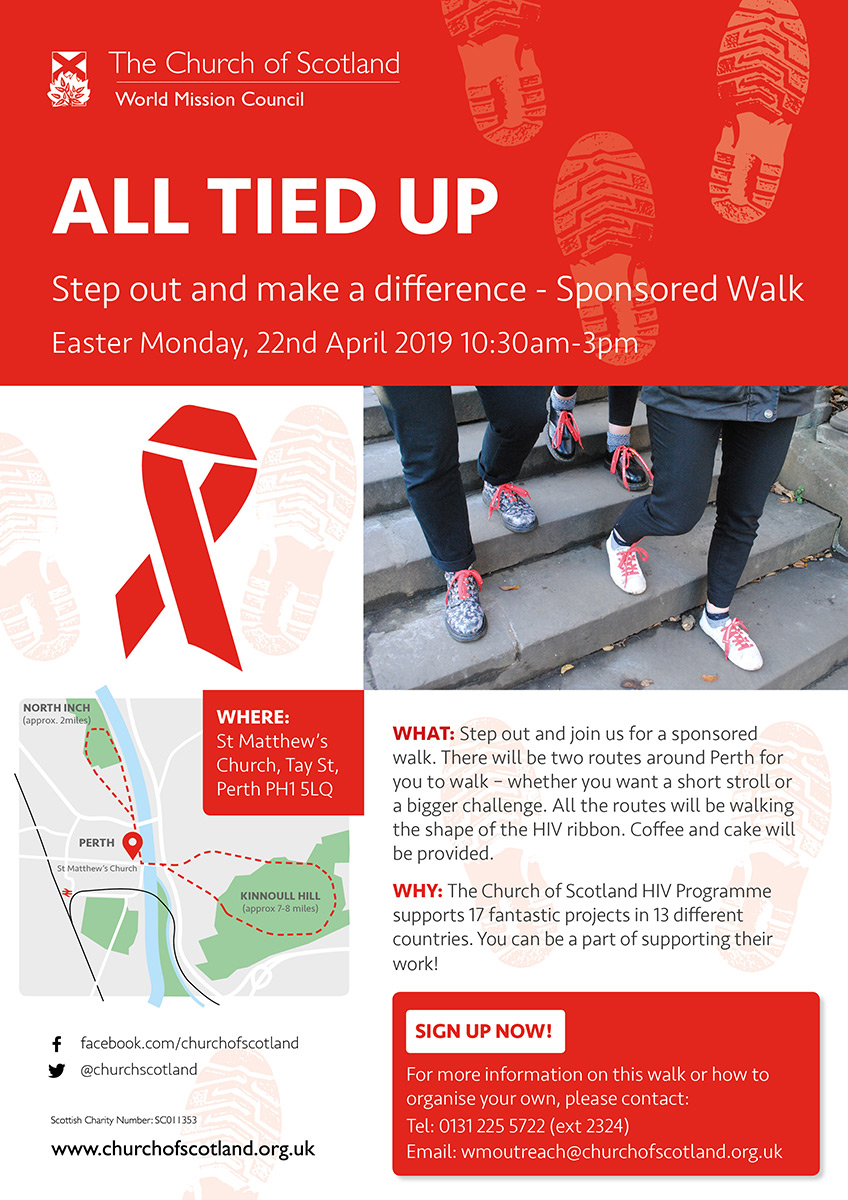 Join us to raise funds for the Church of Scotland HIV Programme which supports 17 fantastic projects in 13 different countries. Step out with us for a sponsored walk on Monday 22nd April. There will be two routes around Perth for you to walk – whether you want a short stroll or a bigger challenge. All the routes will be walking the shape of the HIV ribbon. Coffee and cake will be provided.
Location
Both routes will start at St Matthew's Church, Tay Street, Perth PH1 5LQ.
Donate
Online donations can be made at www.give.net/20041518 Please include in the comments that it is for the All Tied Up Sponsor walk.
Further information
Please check the weather beforehand and dress appropriately. There will be coffee and cake available at St Matthew's but please bring water and a snack for the walk. One of the walks will be on a flat paved route and the other route will be quite steep and includes woodland trails.
For more information please email wmoutreach@churchofscotland.org.uk