Anne Stott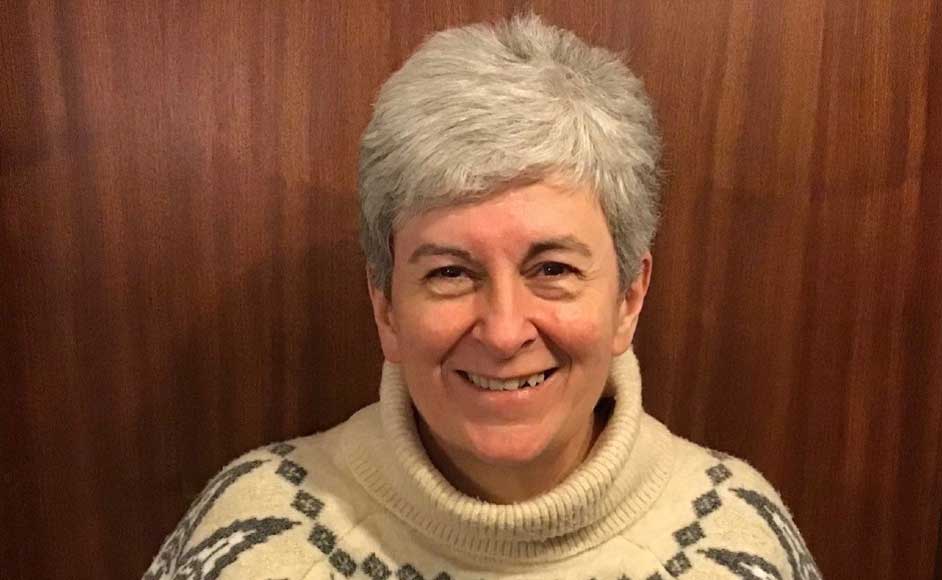 Each month throughout 2021, the Church of Scotland's 'Talking Ministry' series will share a personal story from those serving in Christian ministry, along with resources filled with questions, prayers and reflections to help encourage reflection on how God might be calling you at this time.
For December, Anne Stott speaks about her role as ordained local minister and presbytery pioneer worker for the Presbytery of Perth and we explore the theme: What is God's plan for me?
My ministry: Anne Stott, ordained local minister and presbytery pioneer worker for the Presbytery of Perth.
Can you describe your current role?
I am an Ordained Local Minister with a remit to develop a pioneer network church for families who have children with additional support needs, which is called Intogether. I co-lead this with a friend and elder, Lynsey, who has extensive experience working in this area.
As a former teacher, I was increasingly aware of the struggle for parents and children who often are isolated in society and experience misunderstanding when they try to come into social situations, including church. Statistics show that 90% are not involved in church. At Intogether, we are keen to let them know that they are not alone, that God loves them, and we hope to raise awareness and understanding of additional support needs and start conversations about how to offer a more inclusive worship experience.
I am also employed part-time as a ministry development staff member. The official title is presbytery pioneer worker, but no one really understands the words presbytery or pioneer so I am known as the community minister in a new housing area called Bertha Park in Perth, with a remit to listen to the residents and support them to build community and to establish relationships with a view to exploring new ways of doing church that fit this century's lifestyles.
What's your faith background?
I was brought up in the Presbyterian Church of Ireland in Annalong, County Down. I decided to follow Jesus when I was 9 years old. Looking back, I am so glad I had my faith to guide me through teenage years and the start of university life.
I met my husband, a Church of Scotland minister, while at Edinburgh University and we have been in ministry for over 35 years. In Partick, I started a toddler group when our own children were at that stage, and in Dundee, I served our community in local tenants' and residents' groups. I was a pastoral visitor, elder and led the worship group. All of this was ministry.
How did you get into ministry initially?
While visiting a church in Lochcarron on holiday, the minister was preaching about the disciples talking to others about Jesus, and strangely, I found myself physically shaken and tearful as I realised I love getting an opportunity to talk about Jesus. I wasn't sure what this strong reaction was about, but knew it was significant and decided to pray for guidance.
Due to other circumstances it was 18 months before another visiting minister spoke about a call to ministry and my husband recommended I attend a vocations conference to explore whether I was called.
Soon after I entered the process to discern whether I was called to full-time ministry or the diaconate, but settled on ordained local ministry because it would allow me to continue teaching, which I loved, and it was a more flexible fit with being a minister's wife.
What has been a highlight during your time in ministry?
I love working with people, being involved in both the special and difficult moments of life, and I also love to see folk come together to work for a shared aim. Usually others have much better ideas than I would ever have, but perhaps I can facilitate or join the dots so their idea can happen!
Two highlights at Bertha Park have been the Nativity Carol Crawl in 2019 and the Community Fun Day this September.
I love the flexibility and challenge of mission in a pioneering context; starting from scratch and wondering where God will lead; trying new things and listening for his direction. I am fortunate to have the support of Riverside Church who supervise this Presbytery Mission Initiative and a small team of volunteers from various churches in Perth who support me in so many practical ways.
What has been your biggest challenge?
It has been challenging to maintain a connection with the community when I don't live there, especially during Covid, but I have visited around doors regularly with Christmas and Easter gifts and welcome packs. It is always encouraging to connect with the people in the area. There is always some evidence that God has been at work well before we appeared!
In Intogether, it felt like Covid enforced a time of inaction, when all we really wanted to do was get going and connect with the families in our community. However, this time has led to us laying deeper foundations for the ministry and trying ways to connect with families that we would never have thought of without Covid.
What advice would you give to someone who is thinking about following a calling into ministry?
Do it! I am working in full-time ministry after all, when my two posts are combined, and am enjoying one of the most fulfilling and creative times in my life!
December Discernment Resources: Are we listening?
If you're reading this, maybe you've already felt that God might be calling you into some kind of service in the church and you're looking further. If so, you're already listening – but what is God actually asking? Sometimes that call can be a bit hard to fathom, and sometimes it's not what you had in mind in the plan for your life! Call can be such an imprecise and unpredictable thing. On the other hand, maybe you have a very definite sense of call, but have you considered all the options? Are you still listening? It's possible that in your certainty, you've closed down other possibilities.
Mary, the mother of Jesus was likely on course for a good, but not particularly noteworthy life, until she received an angelic visitor who foretold her destiny to bear God's son:
38 Then Mary said, "Here am I, the servant of the Lord; let it be with me according to your word." Then the angel departed from her. 39 In those days Mary set out and went with haste to a Judean town in the hill country, 40 where she entered the house of Zechariah and greeted Elizabeth.

Luke 1: 38-40
I doubt that she was just as serene as that in her response. I imagine her running to her cousin Elizabeth's home and bursting through the door and pouring her heart out. "What am I going to do with this situation that will totally change my life?"
I shall be telling this with a sigh
Sometimes ages and ages hence
Two roads diverged in a wood, and I –
I took the one less travelled by,
And that has made all the difference.

Robert Frost
Exploring vocation does that to you. It turns you upside down and inside out, and it's hard to do on your own. So be brave enough to share your exploration with others. Bring it before God in prayer, and take the time to see what others who know you well in your church community think. I bet that Elizabeth took Mary in her arms and told her to calm down, then did the equivalent of putting the kettle on for a cuppa to help them talk it all over. Mary's song, the Magnificat, is an affirmation that God does incredible things through unlikely people. Those who thought that they were of no particular consequence turn out to have rich gifts to share. From a poor young woman, to weary fishermen on the shore, the call goes out to those with a heart and mind open to taking the risk of walking off the beaten track of life.
To contemplate/discuss
What could it be that God sees in you? Take some time to pray this out.
Have you taken the time to chat to others about your sense of call?
What do others say about your gifts?
What if you're called off the beaten track? Will you be open to the invitation?
What will you say in response?
"God is looking for those with whom He can do the impossible — what a pity that we plan only the things that we can do by ourselves."

AW Tozer
Prayer
Lord, your summons echoes true
when you but call my name.
Let me turn and follow you
and never be the same.
In your company I'll go
where your love and footsteps show.
Thus I'll move and live and grow
in you and you in me.

John L. Bell and Graham Maule
God, you can work through my life in incredible ways. May my heart be tuned to your heart, so that I can discern what you are calling me to. Give me the courage to risk sharing what I hear, and to live out that call as it comes. Amen
More information
If you would like to consider how God might be calling you to serve at this time, you may want to discuss further with your minister or be in touch with your Presbytery to explore local opportunities.
If you are interested in exploring a call to the recognised ministries of the Church, you can find more information on our vocations page and can contact ministry@churchofscotland.org.uk for a Discernment Conversation with one of the Recruitment Team.