Alison Fenton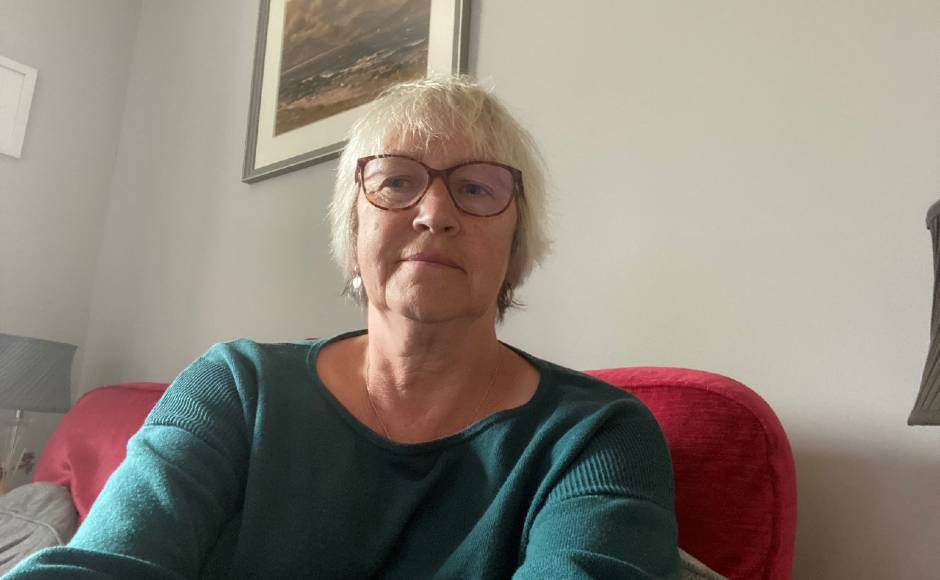 The Church of Scotland's 'Talking Ministry' series shares personal stories from those serving in Christian ministry, along with resources filled with questions, prayers and reflections to help encourage reflection on how God might be calling you at this time.
For June, Alison Fenton speaks about her service as an elder and session clerk at Giffnock South Parish Church in East Renfrewshire and we explore the theme: The God of Surprises.
My ministry: Alison Fenton, elder and session clerk at Giffnock South Parish Church in East Renfrewshire
Mrs Fenton, 65, is the official record keeper of the church and her role involves preparing for Kirk Session meetings and making all the appropriate arrangements for Communion services.
She liaises with the conveners of the church action groups and generally supports minister, Rev Catherine Beattie, and the work of the Kirk Session, which is made up of 60 elders.
A Human Resources specialist by profession, Mrs Fenton is married to John, the son of a Church of Scotland minister, and the couple have three grown-up children, Scott, Jill and Katy, and two grandchildren, Maggie, 5, and Robert, 3.
Tell us about your faith journey.
I was raised in Giffnock and grew up in Giffnock South Parish Church where my parents were members.
I went to Sunday School and was part of the Youth Fellowship, becoming a church member when I was 18.
In my younger days, I helped run the Sunday School, the junior section of the Boys Brigade and I led the Anchor Boys for 10 years.
I gave that up in 1999 when I was asked to be an elder by the minister at the time, Rev Eddie Simpson.
I was 44 at the time and I think I was asked because of my commitment to the church. [I] was seen to have the qualities required and the determination to carry out the role to the best of my ability.
What is the best thing about being an elder?
I enjoyed getting to know members of the church who lived in the district that I was assigned to and building up relationships with them.
There is a pastoral element to the role and elders are expected to visit people on a regular basis and let the minister know of any particular concerns or problems.
Although our congregation has a newsletter, elders regularly speak to members to keep them up to date with what is going in the church, help them get along to services if need be and also advise them to speak to the minister if they need help.
Do you like being a session clerk?
I took up the role seven years ago and I am the first women in my congregation to do it.
It is a role I felt called by God to do and I enjoy it, although it is a lot of work.
I feel His hand upon me and I am involved with all the action groups and not long after I took on the role I was responsible for filling in the funding applications for a roof replacement project, which was a bit of a baptism of fire.
I find the role very rewarding and one of the first things I did was ensure that new elders were given training and assigned a mentor – a more experienced elder – which is something I would have benefitted from.
Are elders important to the Church of Scotland?
They are, not least because they are trustees and have important decisions to make.
Elders will be increasingly important in the future because they will have to step up due to a reduction in minister numbers.
We have worship teams in our congregation so when the minister is away on holiday we have six groups of two or three elders who lead services including myself.
Elders are able to support the congregation when it comes to mission work and pastoral care because the minister cannot be expected to do everything.
Do you have any advice for people who might be considering becoming elders?
People should always be themselves and bring their own personalities to the role.
But they should think very carefully about what is expected because it takes a lot of energy and time commitment. In my role as Session Clerk, my time commitment is the equivalent of at least a day and a half a week on average.
There is an element of realism required and it is very dependent on individual circumstances. I would not be talking everyone into becoming an elder.
We need to reduce the size of our session in order to work more effectively; we have 60 members and that is smaller than it was in the past.
An average of 40-45 people attend meetings but it is an elderly session so younger blood with new ideas would be welcome.
How has been an elder changed you?
It has made me much more committed to the congregation and I have a strong sense of responsibility for looking after people and think about where the church is going and what we are doing in terms of our vision for reaching the community in different ways.
Being an elder has enriched my life and during my time as session clerk, my faith has grown and developed much stronger.
I am much more involved in the wider work of the national Church and sit on different committees and I am a national assessor.
These experiences have broadened my perspective and I feel very privileged to serve as an elder and session clerk.
It is a great honour and hugely rewarding.
More information
If you would like to consider how God might be calling you to serve at this time, you may want to discuss further with your minister or be in touch with your Presbytery to explore local opportunities.
If you are interested in exploring a call to the recognised ministries of the Church, you can find more information on our vocations page and can contact ministry@churchofscotland.org.uk for a Discernment Conversation with one of the Recruitment Team.