Items offered and wanted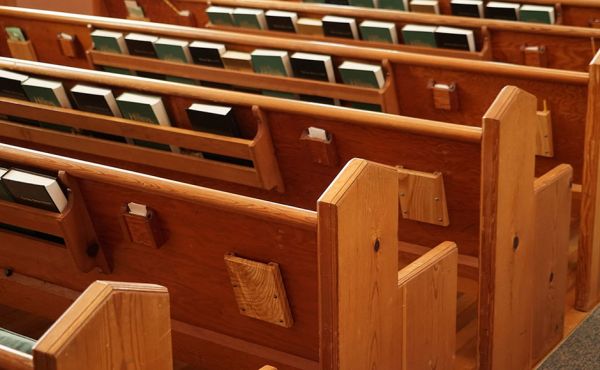 Welcome to our online service for parishes and presbyteries to offer or donate items no longer needed, or advertise for something they are looking for, from hymn books to furniture.
To advertise
Email the web team at webenquiries@churchofscotland.org.uk with a brief description and a contact name, telephone number, and email address if you have one.
Conditions
This is not a general "for sale" facility. The basis of the transfer (gift, donation in return, sale) is a matter for agreement between the parties concerned. The Church of Scotland website takes no responsibility for transfers and exchanges and no guarantee of quality is given on these web pages.
We reserve the right to delete or withhold information about items offered through this service or edit the online information given. Items will stay online for four months and will then be deleted unless a renewed request is received. Please let us know if you are successful so we can remove the items.
Items offered
Various items available from St Columba's Church, Pont Street, London

Please contact archivist@stcolumbas.org.uk if interested in anything from the list.

5 x The Bible Reader's Encyclopaedia and Concordance 1977 revised edition
1 x Good News Bible
1 x Good News Bible (Illustrated)
3 x The Bible (RSV, illustrated)
6 x New Testament and Psalms, large print (Gideons)
5 x New Testament and Psalms, ultra giant print (Gideons)
1 x The New English Bible (with Apocrypha) 1970
1 x The Holy Bible (RSV) 1952
1 x New English Bible (Standard Edition) 1970
1 x Holy Bible New Testament and Psalms (NIV) Giant Print Edition
1 x The Holy Bible (KJV) illustrated in colour
1 x New English Bible
1 x Holy Bible (Oxford)
10 x Good News Bible, large print edition
2 x Oak prayer desks with blue velvet kneelers
Various items from Cromarty West Church

Cromarty West Church has the following items for use by other churches:

NIV Pew Bibles - 82
Baptistry Font
Communion Table
Elders/Minister Chairs - 3
Church Psalter 1927 - 58

Parishes interested in these items, and others that are on an inventory, can contact Stuart Tickner at stuart.tickner2@gmail.com.
Crockery

The West Kirk, in Arbroath has the following items available to any Church that needs them. Crockery mainly side plates: 57 pale blue side plates and 15 blue side plates.

Anyone who is interested or needs more information please get in touch with Myra on 01241 434721 or by email arbroathwestkirk2019@gmail.com

Office hours are Mon, Tues & Fridays 9am till 1pm.

Collection preferable.
Items wanted
small electric/electronic organ

Croy Church in Inverness Presbytery requires a small electric/electronic organ. If anyone has this equipment which is now surplus to requirements it would be much appreciated if they could contact, in the first instance, Edward Andrews at EAndrews@churchofscotland.org.uk Thank you.
Wooden Cross

Looking for a wooden cross on a stand about 40/45cm in height my email address is jphelan208@gmail.com
Wooden pulpit

Wooden pulpit in south of Scotland wanted.
Contact media relations team if available.
Projector and screen

Aberdeen North Parish Church requires a compatible projector and screen for the sanctuary. If anyone has this equipment which is now surplus to requirements it would be much appreciated if they could contact, in the first instance, Anne Smith at smithanneg@tiscali.co.uk Thanks in advance
Pew cushions

Kinross Parish Church require pew cushions for the upstairs gallery.

Contact Details
Robert Burns
Tel. 07915049423
E-Mail robbie.burns12@btinternet.com